Point of View International Retreat Center
Lorton, VA
Building peace, from a place of peace.  Nestled into a tranquil, wooded 39 acres along the Potomac River, the Point of View project serves as a home for George Mason University's renowned School for Conflict Analysis and Resolution. As a center of retreat, research, teaching and practice in conflict resolution, the structure and its surroundings serve to promote promote peace and reconciliation. According to the program's dean, "it is a place where parties with deeply rooted differences can engage in conflict resolution and reconciliation, surrounded by natural beauty and serenity." In placing an emphasis on natural light, energy efficiency, and view of the surrounding landscape, the design responds to its site and its program with utmost sensitivity.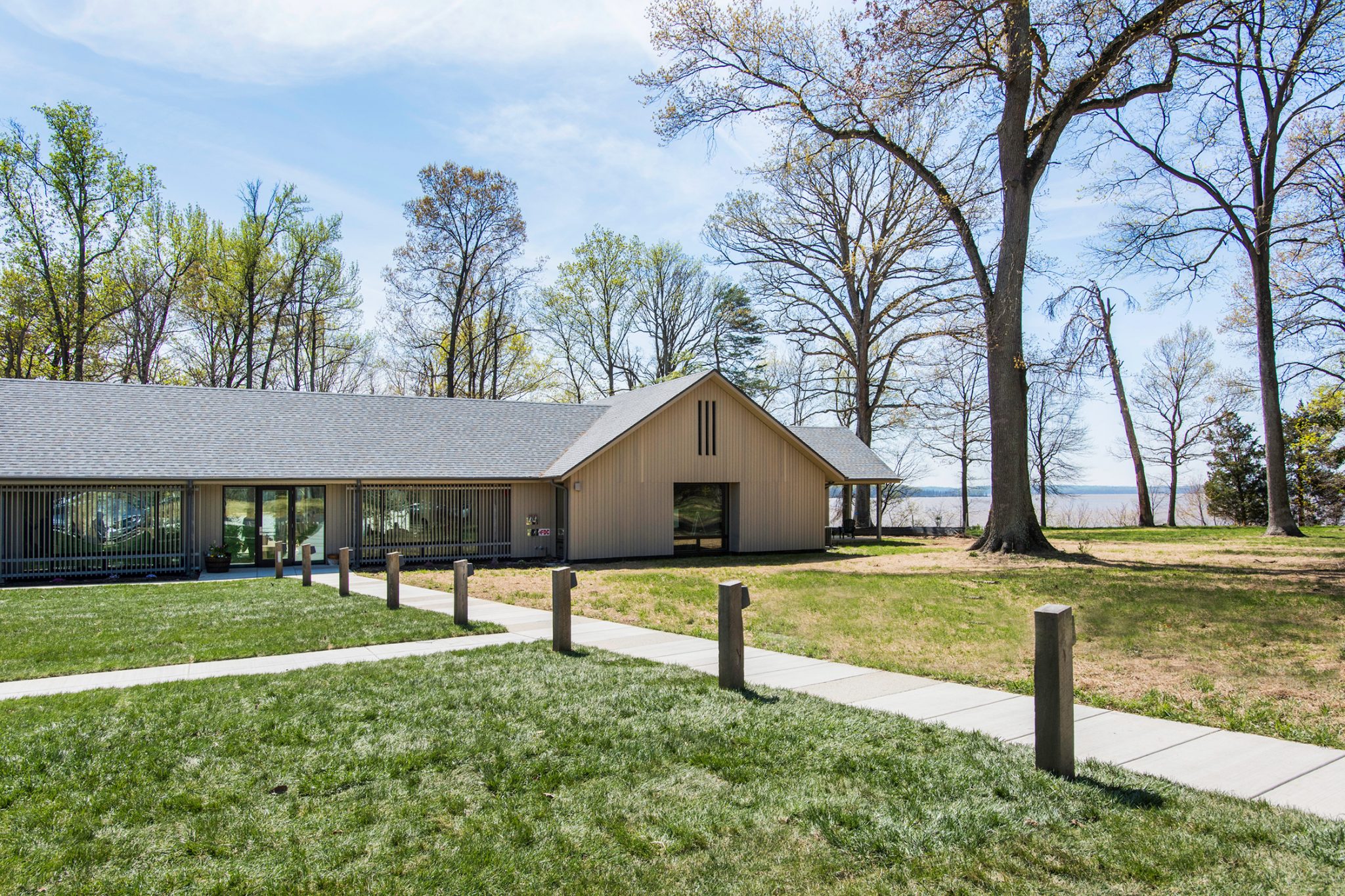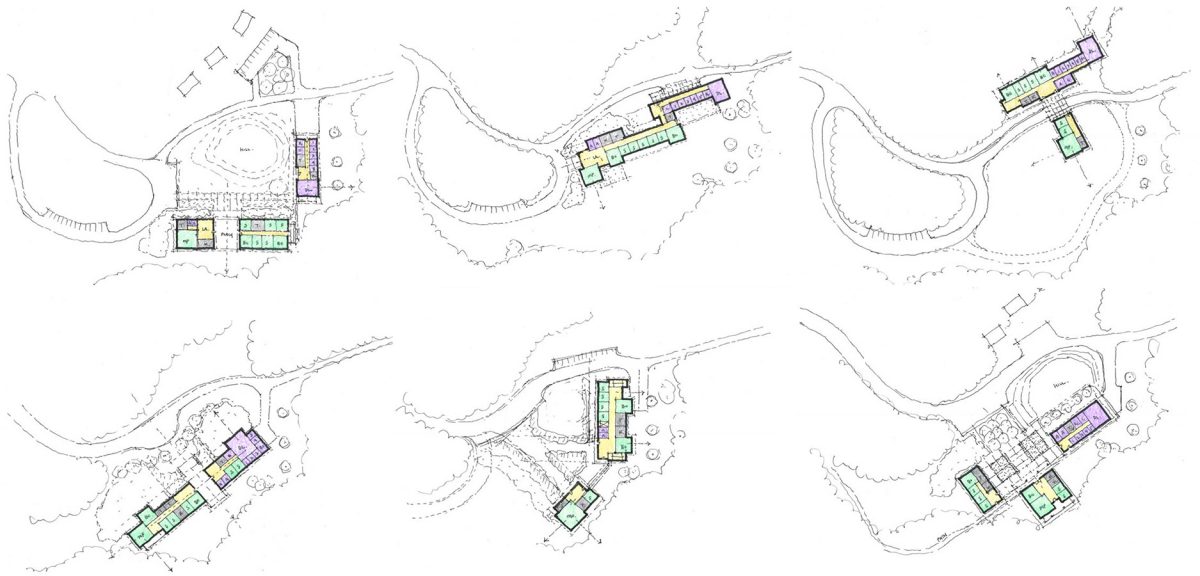 Early process sketches exploring various building configurations and the structure's relationship with its site.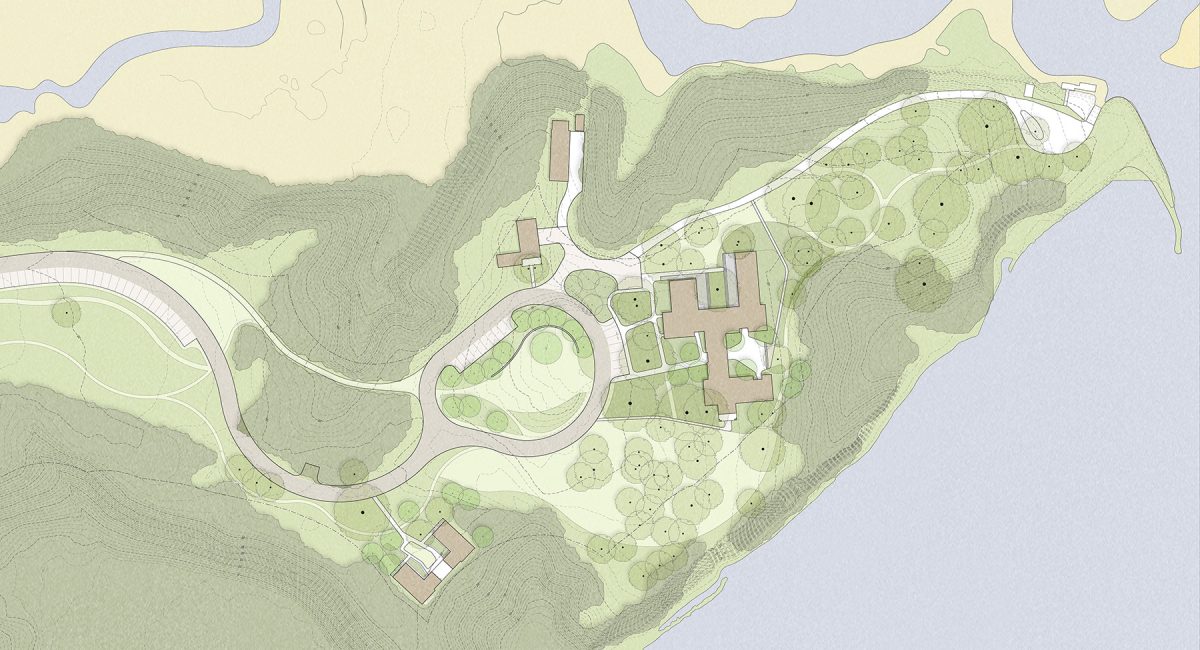 The S-CAR House for research, teaching and practice will be joined by three residential cottages when the master plan is fully completed.
A diagrammatic lighting study for the site.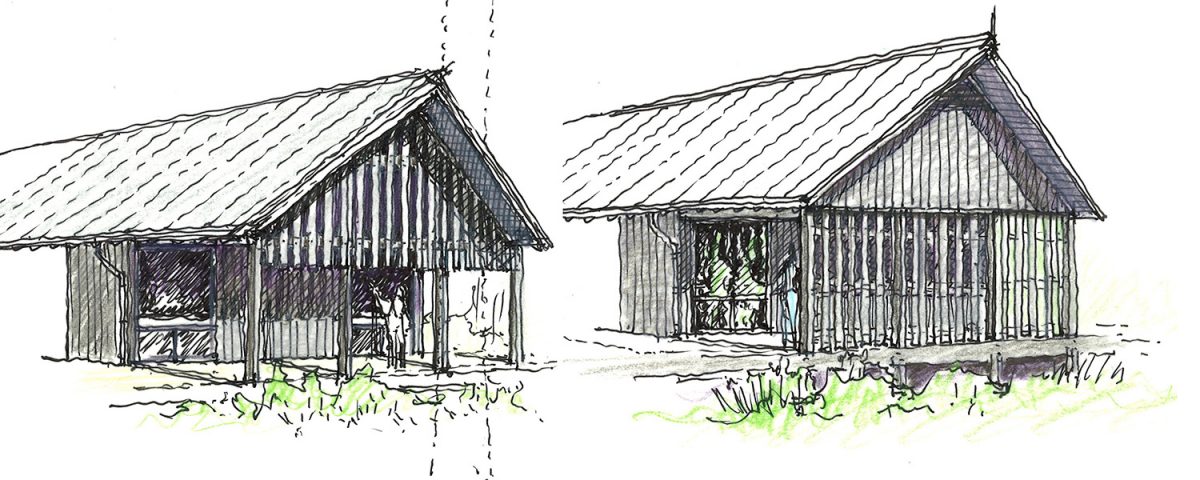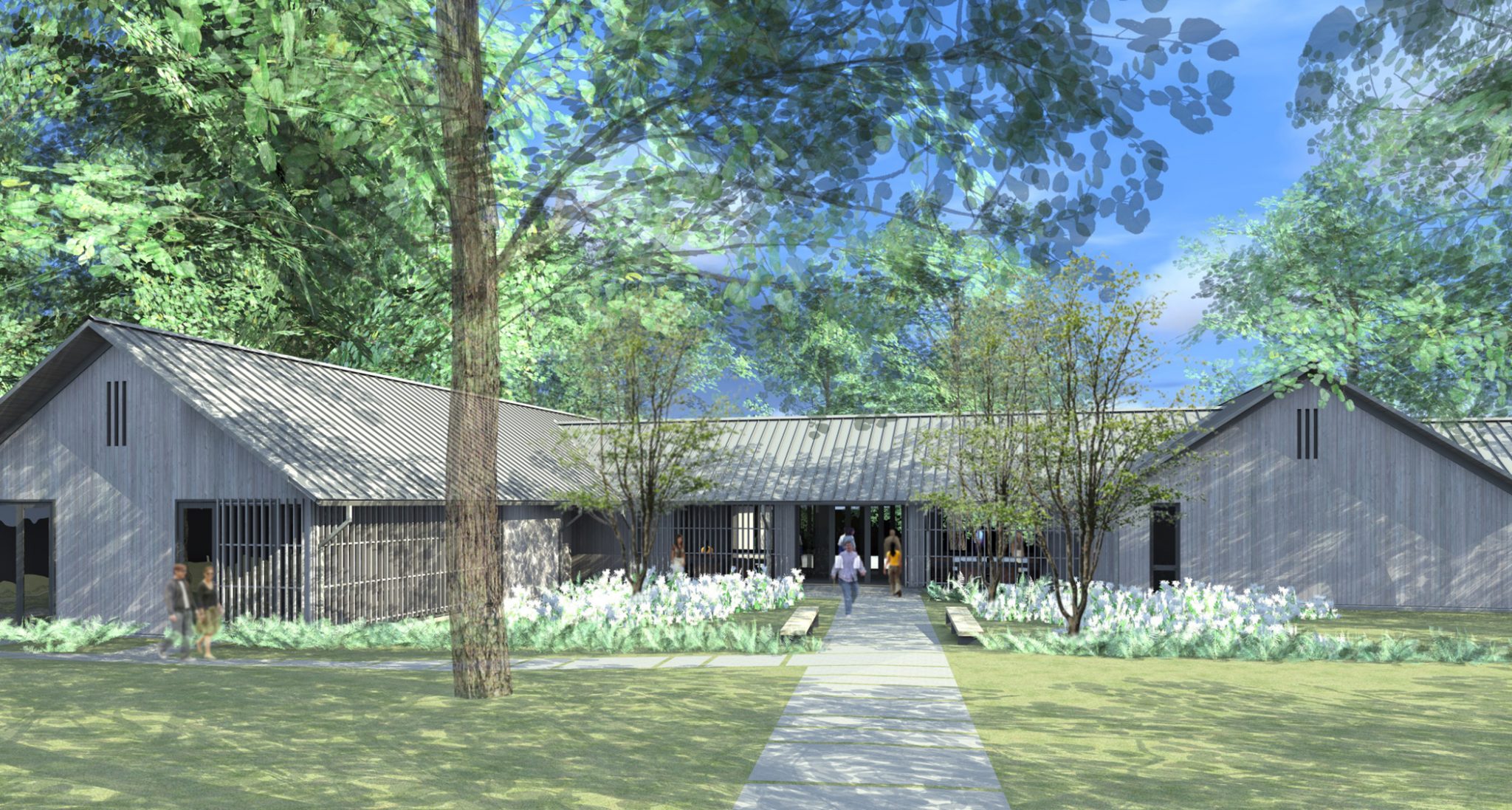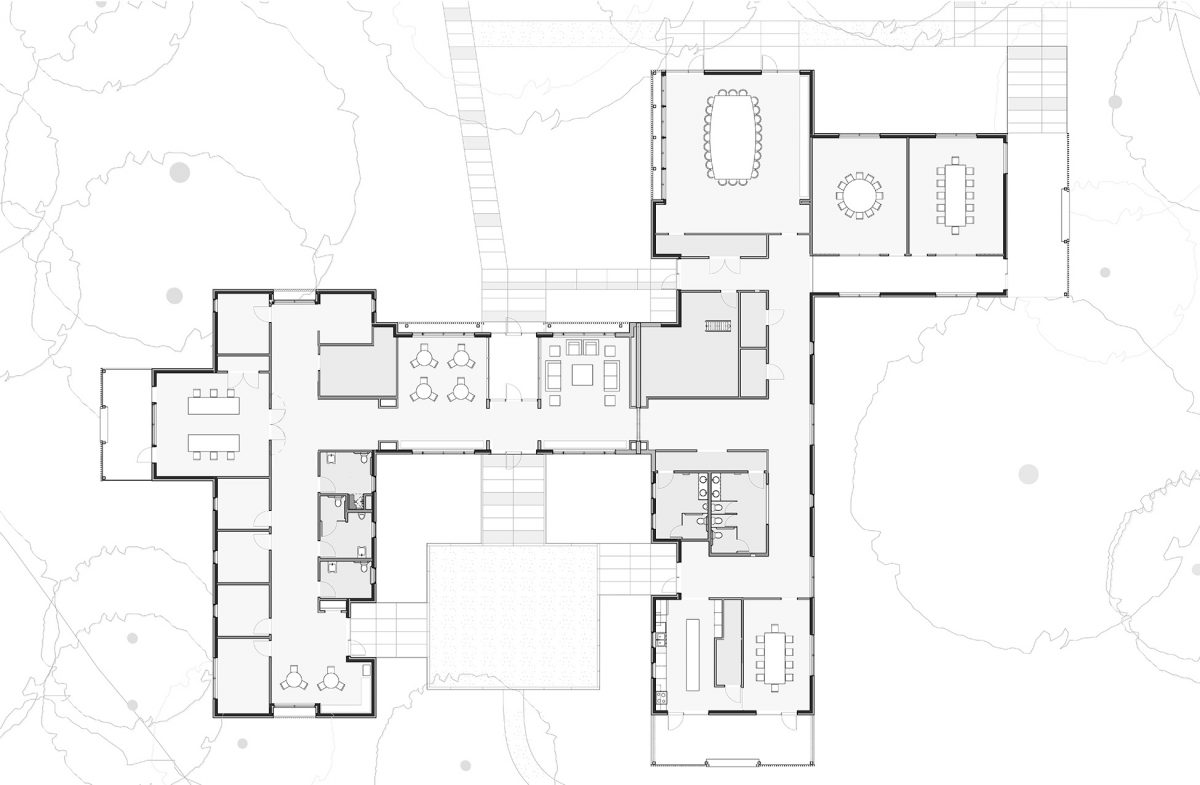 The project includes offices, meeting rooms, and a digital library — all of which seek to provide opportunities for small group interaction and discussion.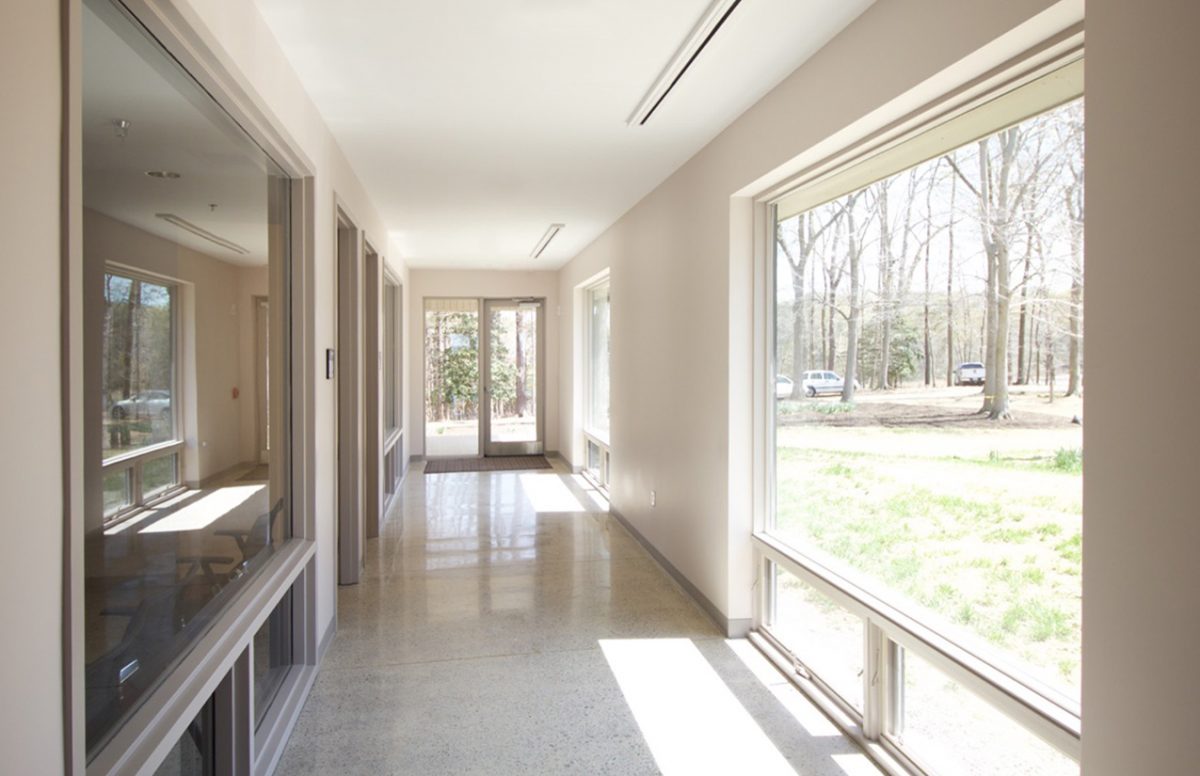 Natural light and gorgeous views abound throughout the building's interior.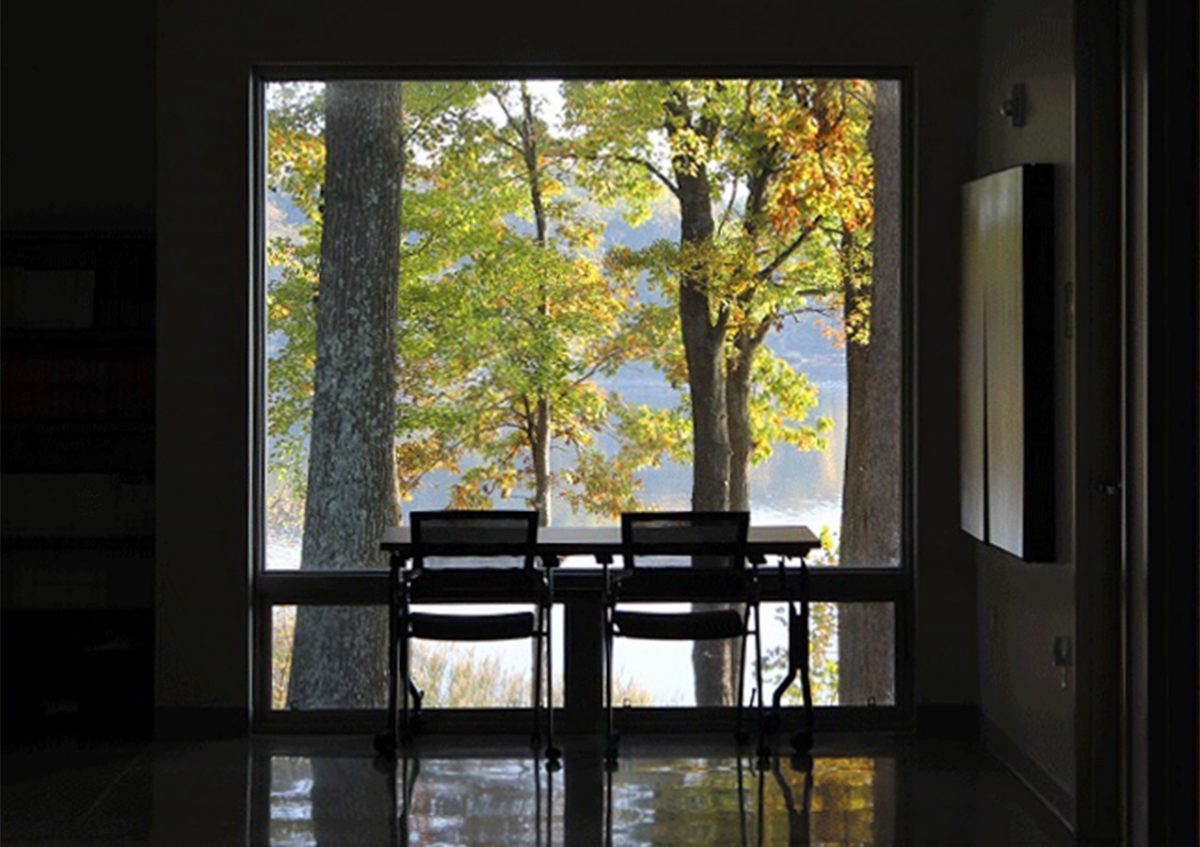 Project Type: Educational
Size: 9,300 square feet
Client: George Mason University (School for Conflict Analysis and Resolution)