Origami House
Charlottesville, VA
Following a single contour line for one-level living. With an attenuated plan and delicate folds in the roof, the origin of the name "Origami House" is clear. The house is built on a gentle south-facing grade, with nooks and crannies inside and out that provide access to light, landscape, and privacy. The "folding" theme scales from its expansive roof form, down to the details of custom light fixtures and handrail brackets. Both low-maintenance and energy-efficient, the project connects the interior with surrounding woods and gardens, acting as a playful series of surprising spaces that enter one's sight lines and invite exploration.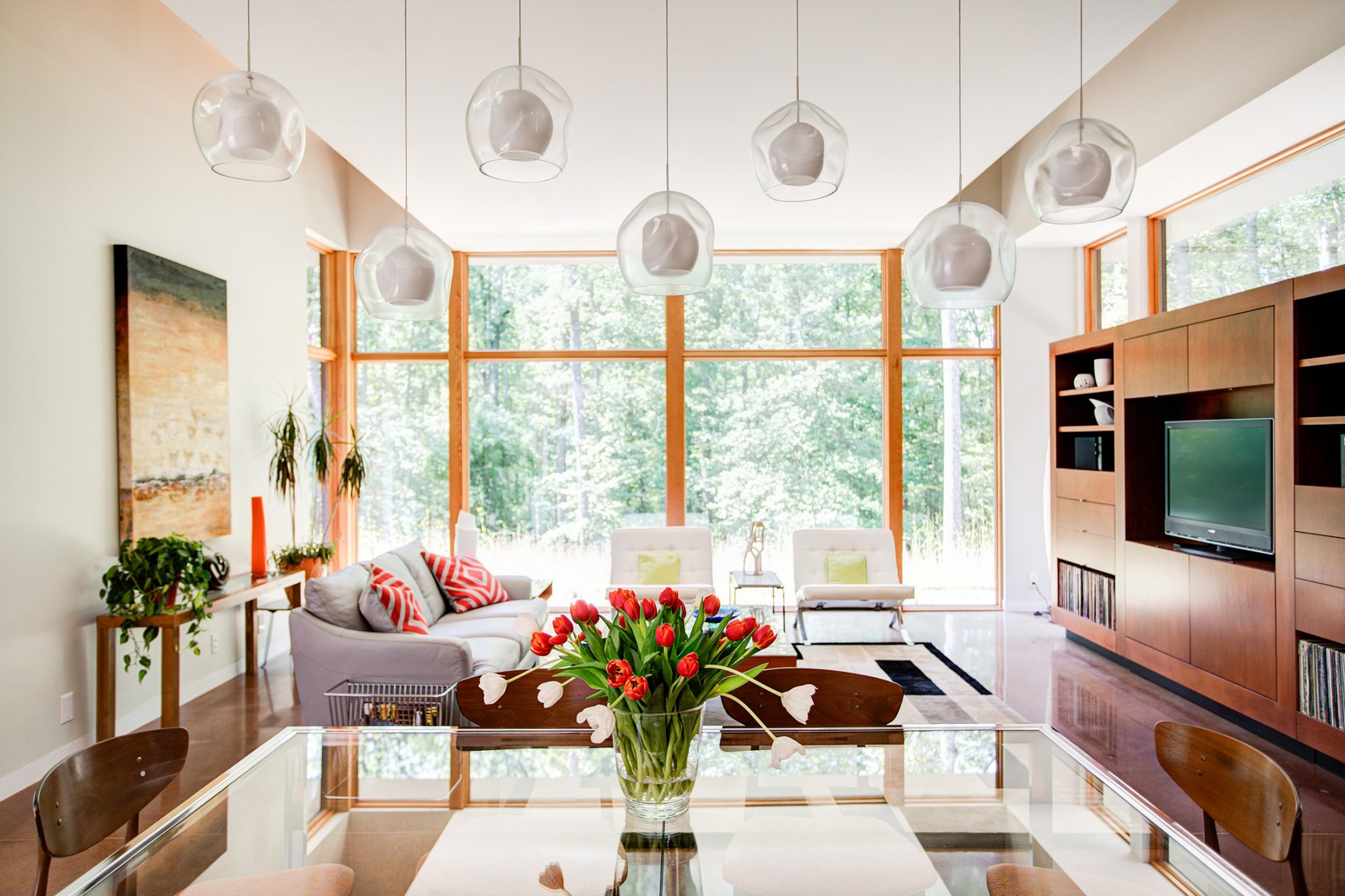 Views unfold as one enters the living room, revealing large windows that open up the interior to the surrounding woods. Glass is held in place by fixed and operable Douglas Fir frames.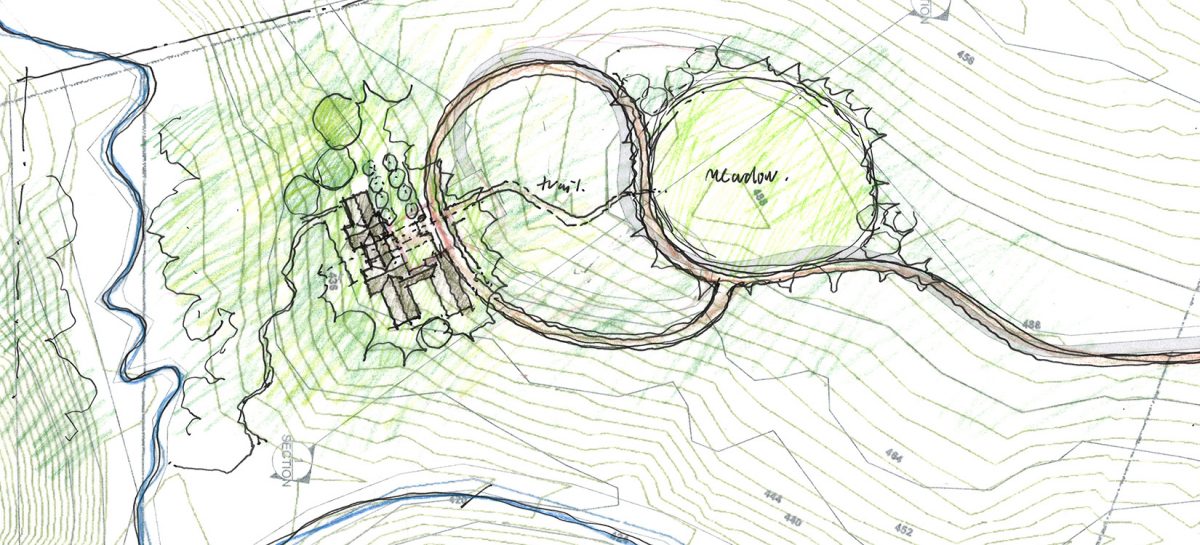 An early site study sketch exploring landscape strategies, means of approach, and the house's relationship to a stream swale below. Loggers long ago left a ragged clearing on the ridge top. This clearing was cleaned up, and the edge of woods was restored with understory trees and meadow grasses.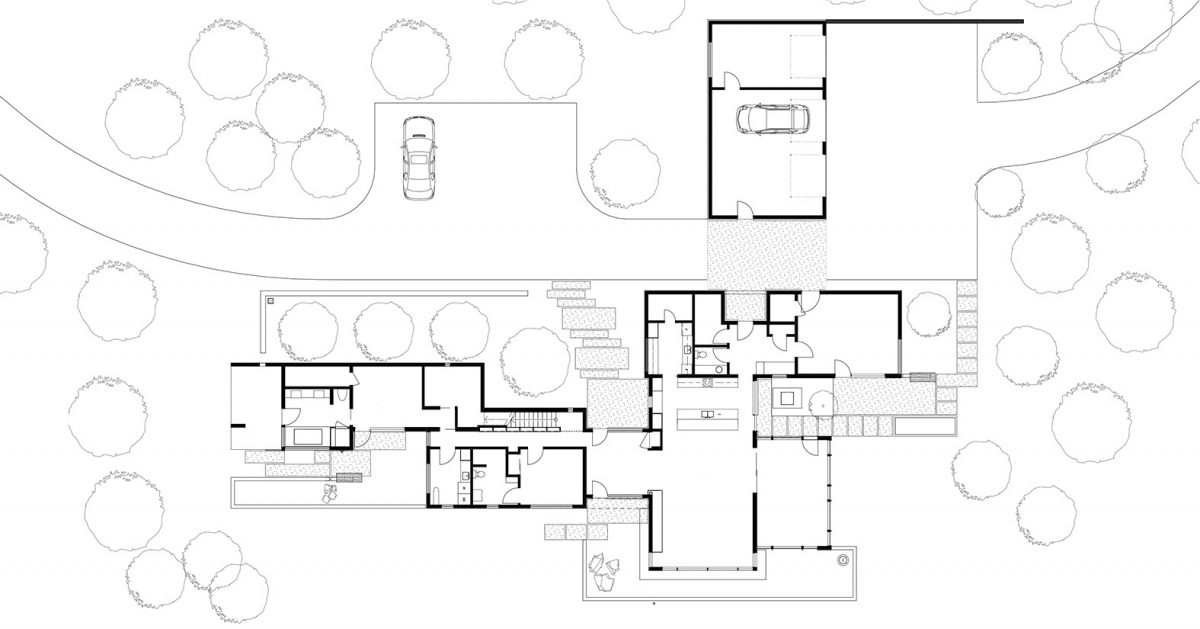 The plan concept provides access to light and landscape, and privacy for disparate activities. Requirements included rooms to pursue interests and support a lifestyle in very specific ways: an acoustically isolated music room, a sewing room, a screened porch, a wine room and room for a large collection of books.
The different slopes of the black roof, the gray cement board walls in a traditional Japanese clapboard style, and the Cor-Ten sheet metal accents at the entrances evoke a natural formation in the woods as much as traditional readings of "house."
Insulated concrete floors are pigmented, poured with radiant heating tubes in the matrix, and polished to reflect light, trees, and sky.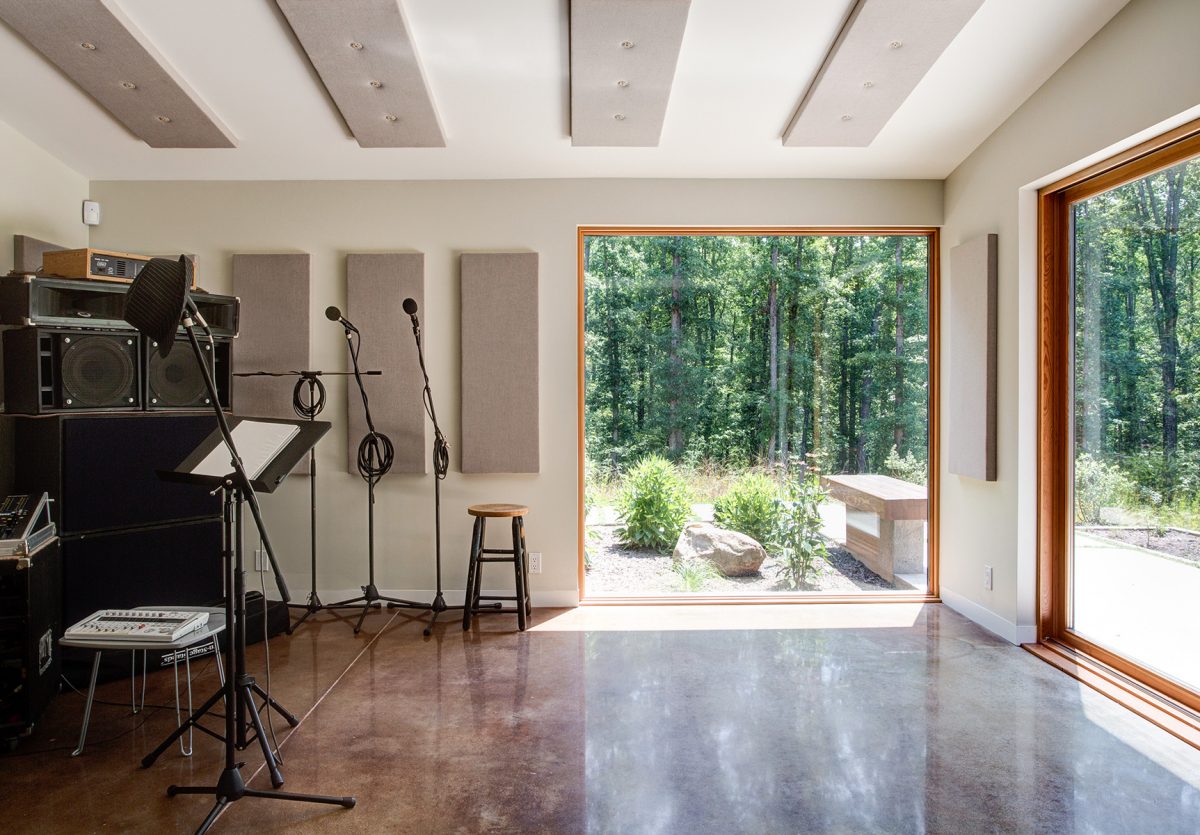 A separate music studio is acoustically isolated from the rest of the dwelling.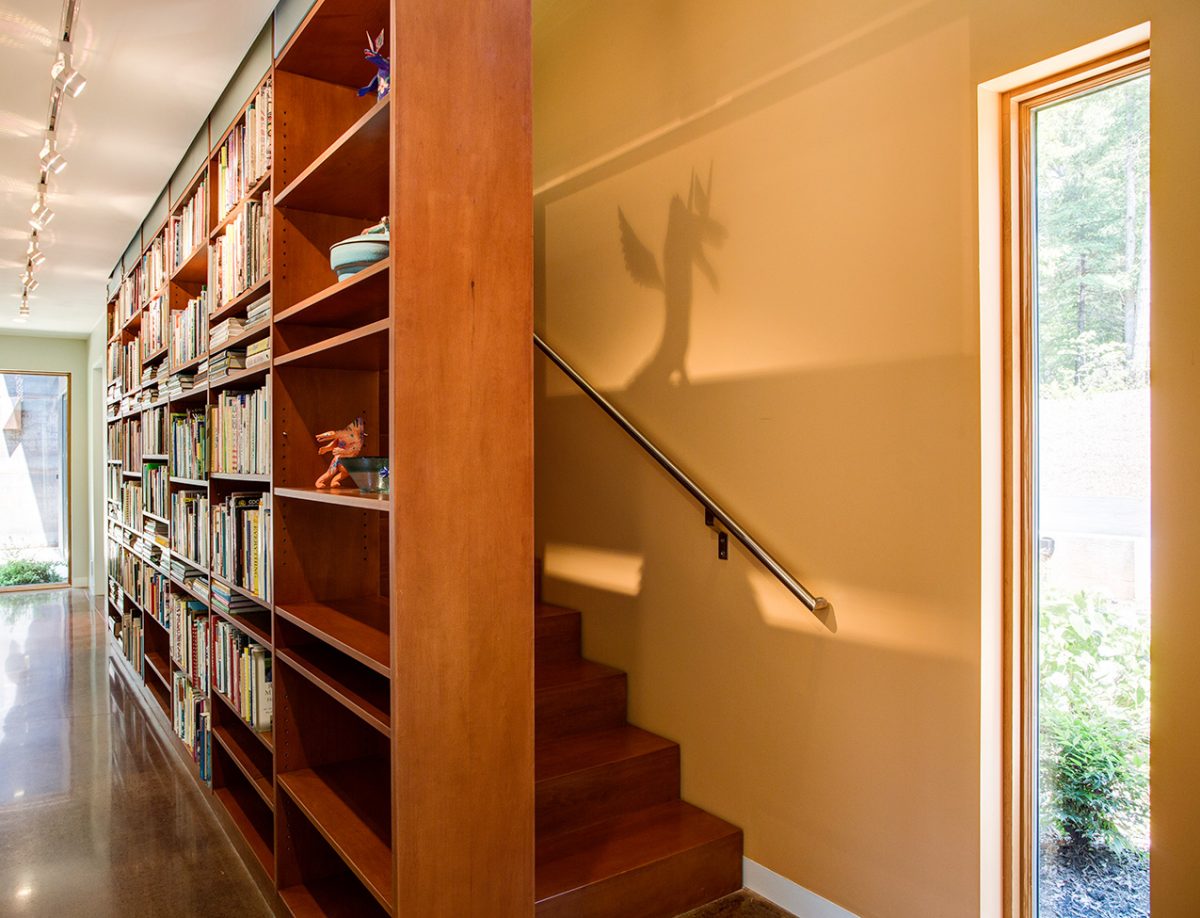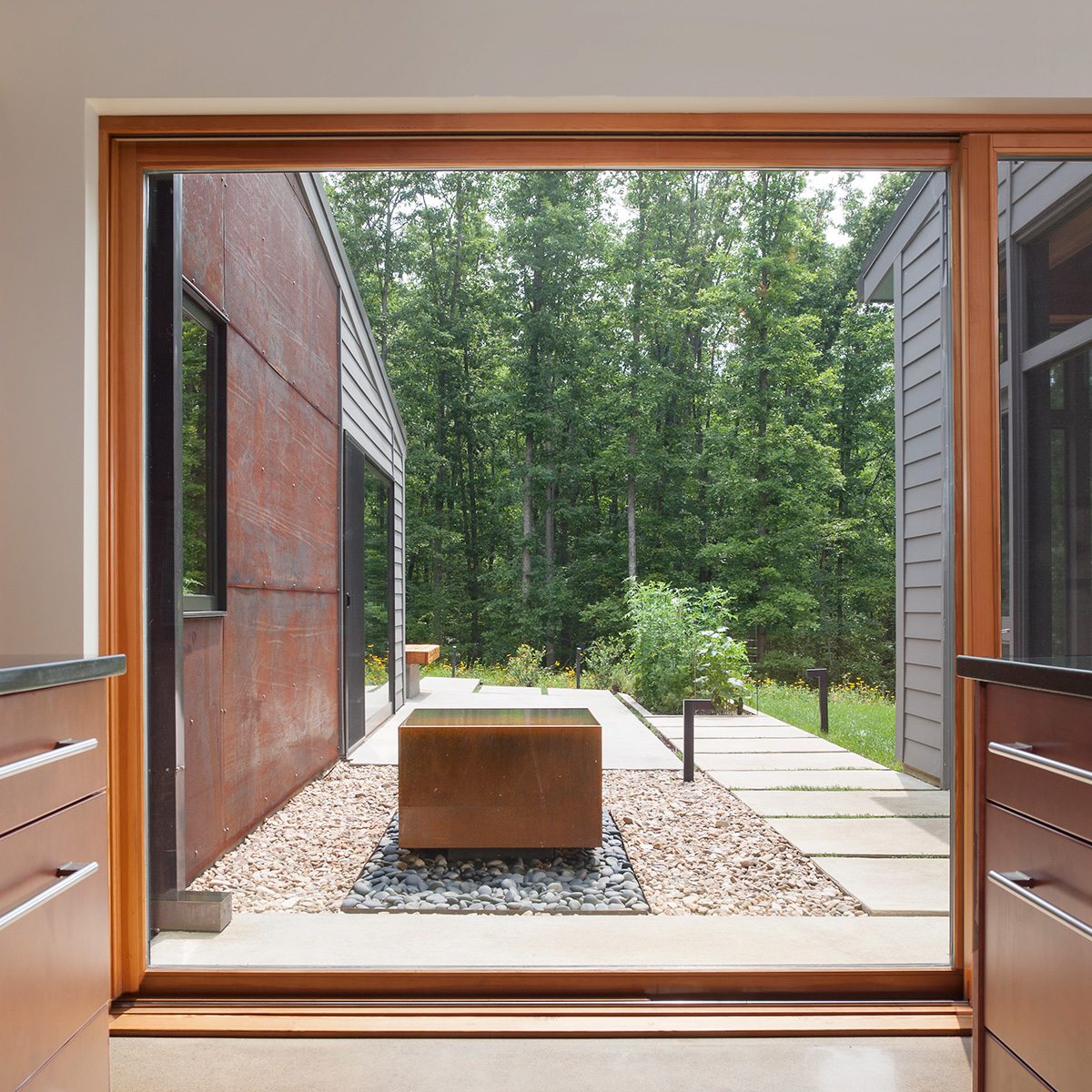 The galley kitchen and garden share the same axis. Directly outside the kitchen is a bubbling fountain made from weathered Corten steel.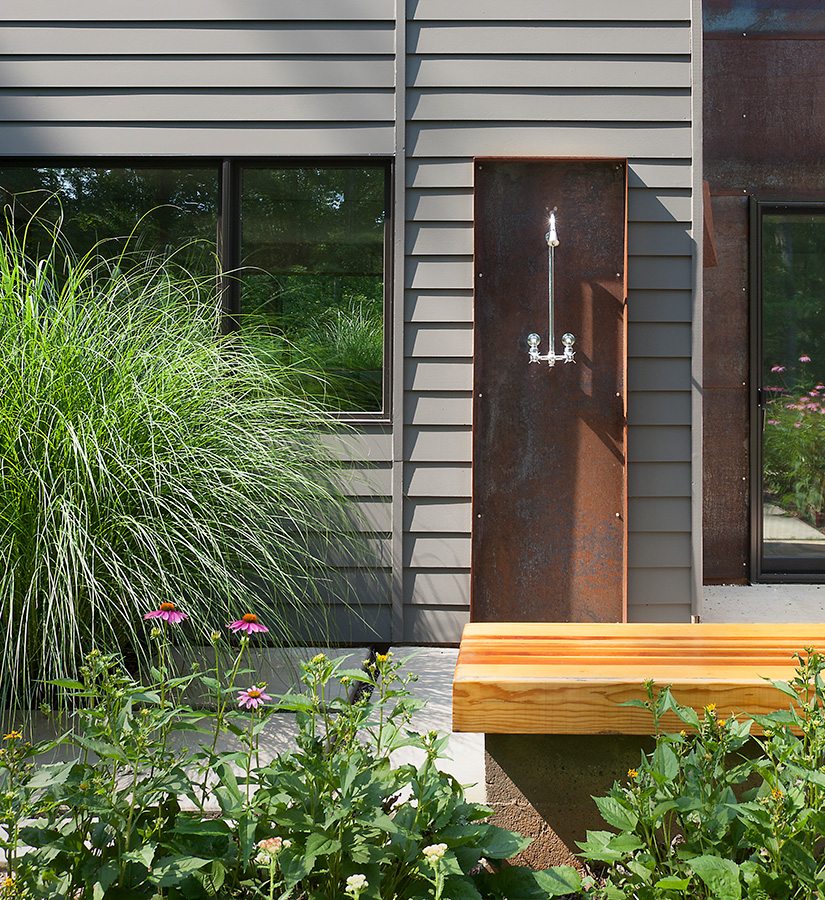 An outdoor shower in the garden, directly adjacent to the primary bed and bath suite.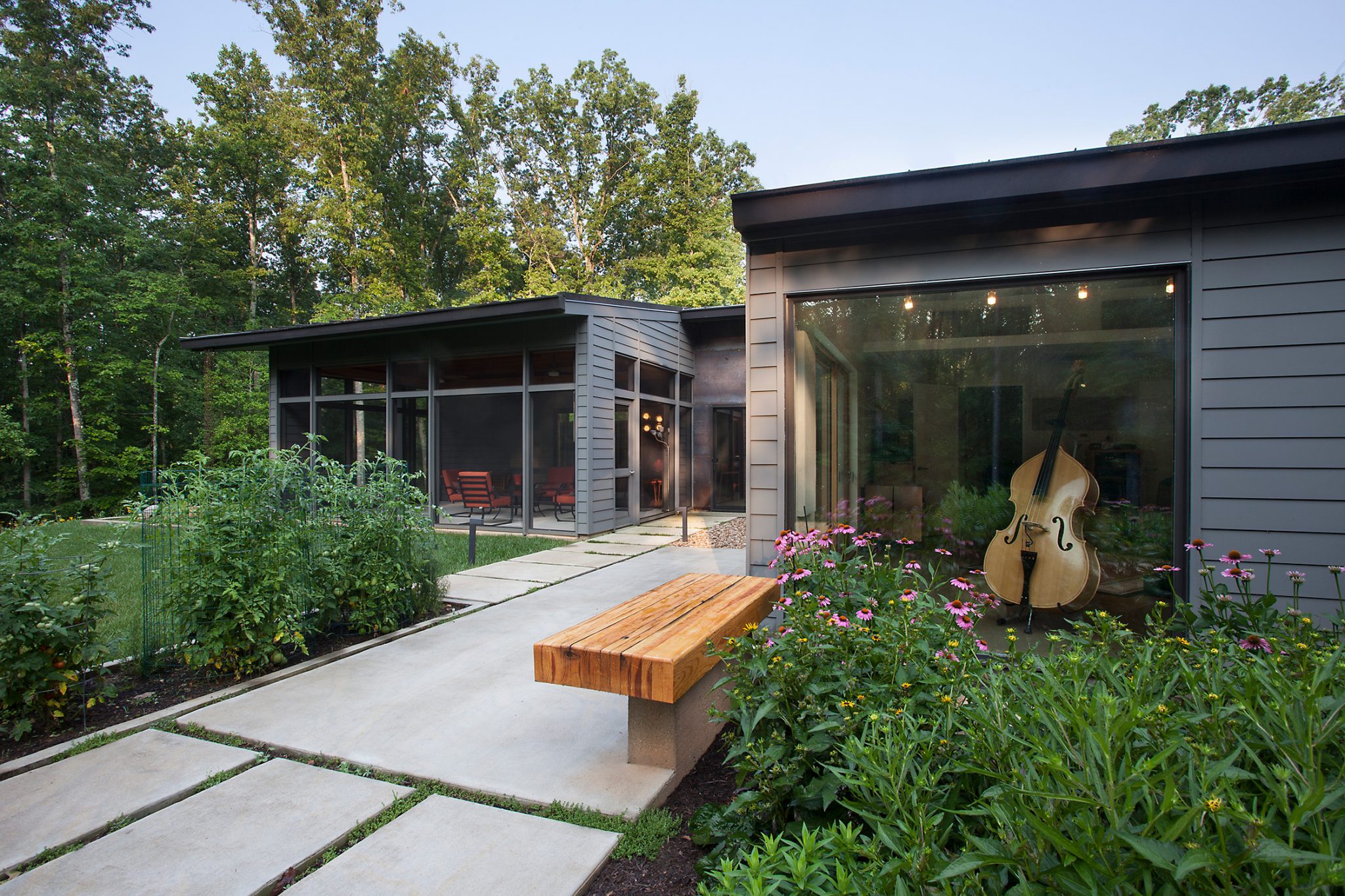 Project Type: Residential
Size: 5,000 square feet