East Aurora House
East Aurora, NY
Minimalism in practice: an energy-conscious house, open to the outdoors.  This house — designed for a young family seeking an uncluttered, healthy lifestyle — is a response to a request for "a house that literally pulls you out-of-doors and accommodates parties while affording our family total privacy." The project is laid out like a series of garden rooms, each with a preferred orientation to the land, with privacy modulated by means of elegant white masonry walls. The house straddles the various microcosms of the site, while the expansive roof overhang gives protects from the elements. Solid walls extend from deep within the house, into the painterly western New York landscape outside. The entire ensemble of stucco, glass and water is grounded by hand laid walls of native stone from a nearby quarry.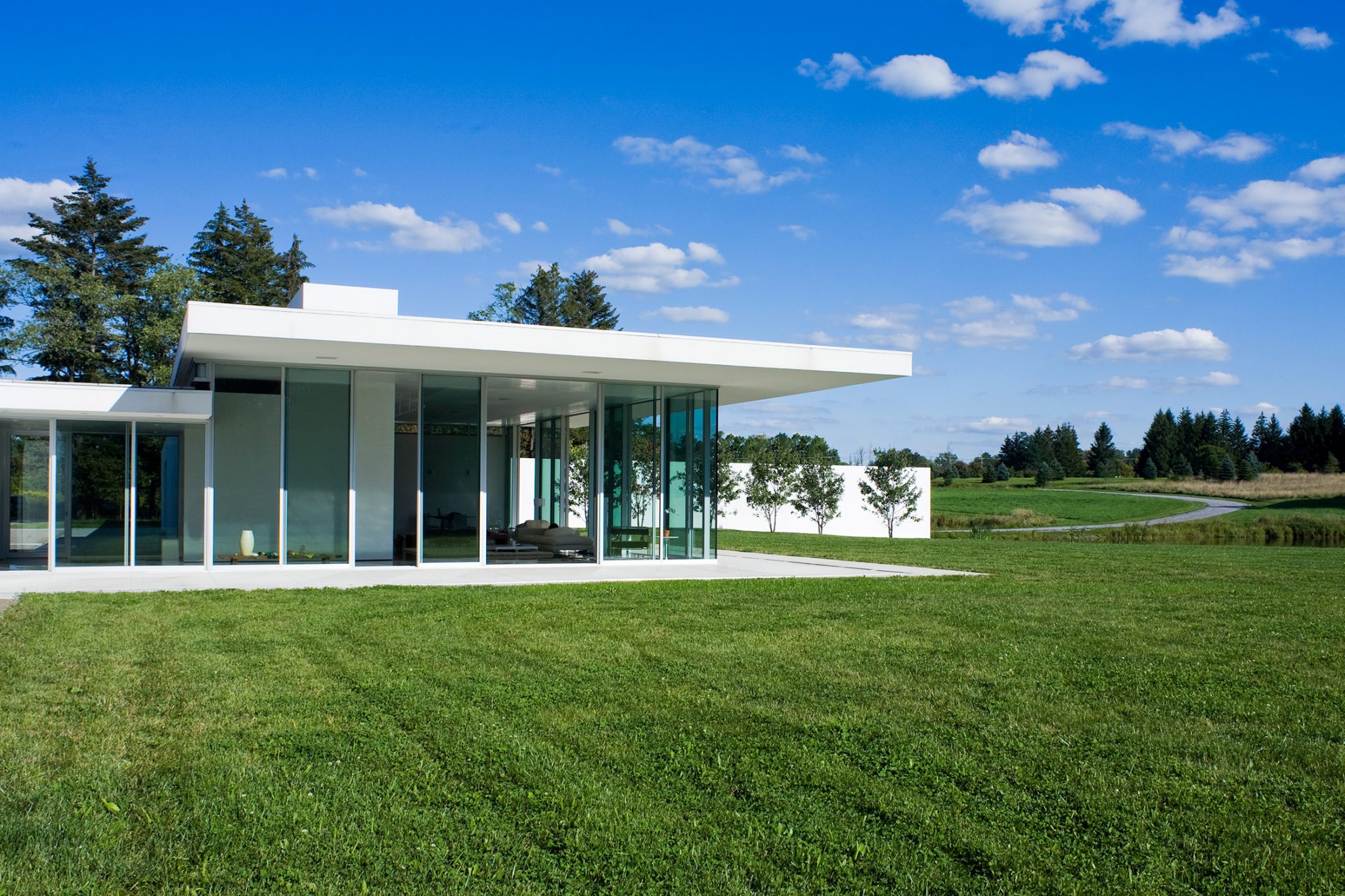 The organizing walls are constructed of aerated autoclaved concrete (AAC) blocks, and finished with exterior plaster. AAC is both sustainable and green, and is given many roles here: structure, insulation, thermal mass, and privacy screen between indoor and outdoor spaces.
A few massive landscape walls organize the house, the grounds, and the site into four simple quadrants: approach, arrival, entertaining and privacy. Each quadrant reveals different aspects of the varied landscape, different light, and a different experience.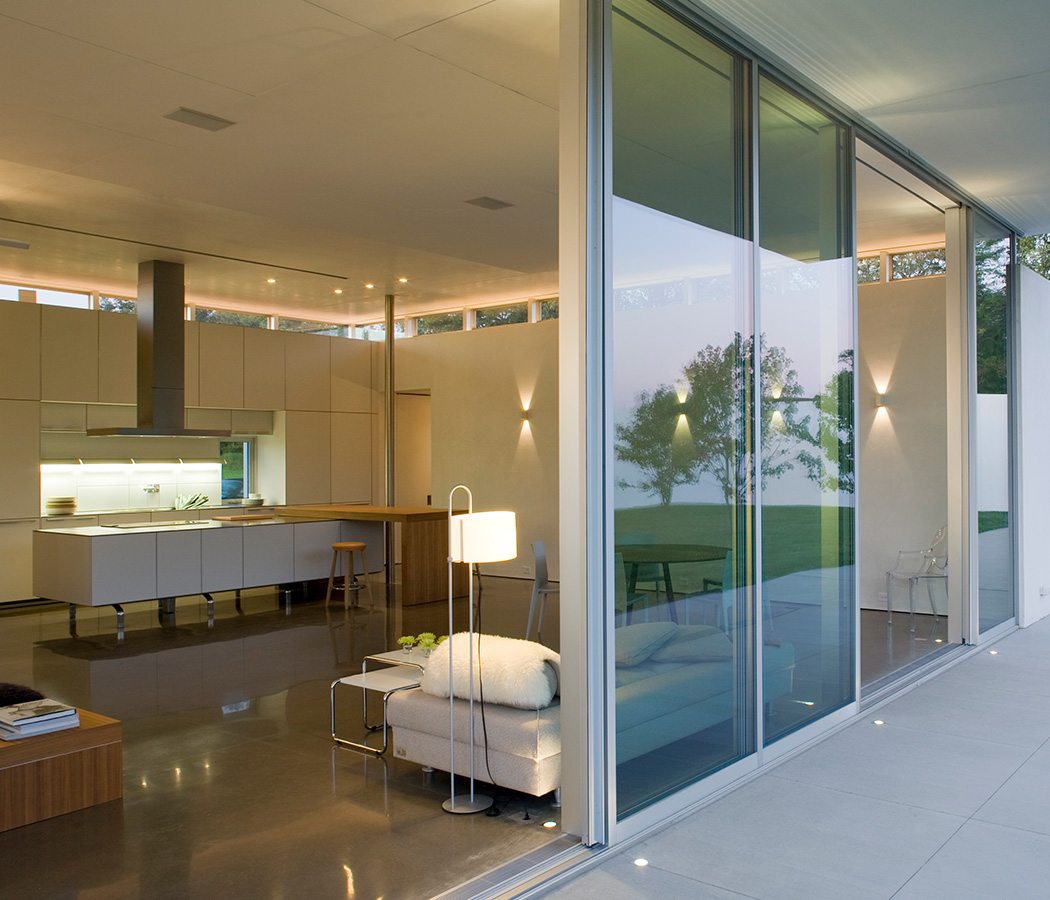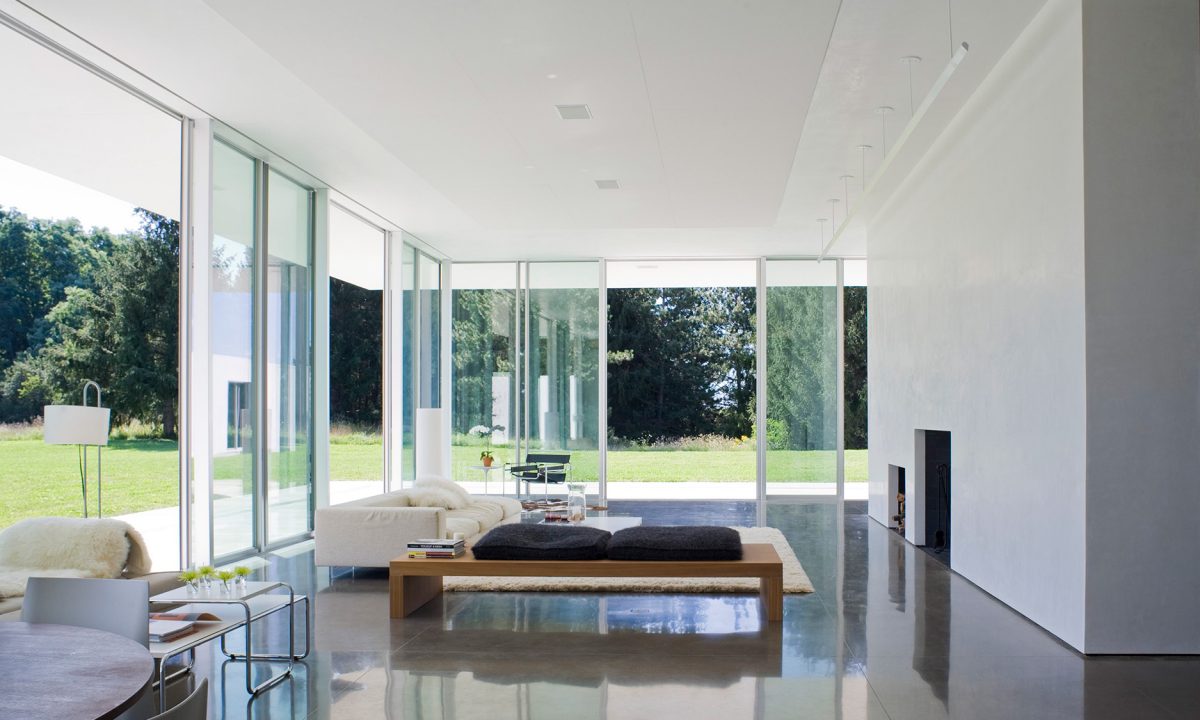 The house is heated with energy efficient radiant concrete floor slabs throughout, and the water source heating/cooling system takes advantage of the "heat sink" offered by the adjacent pond. Energy and money savings occur whenever the mechanical system is in use.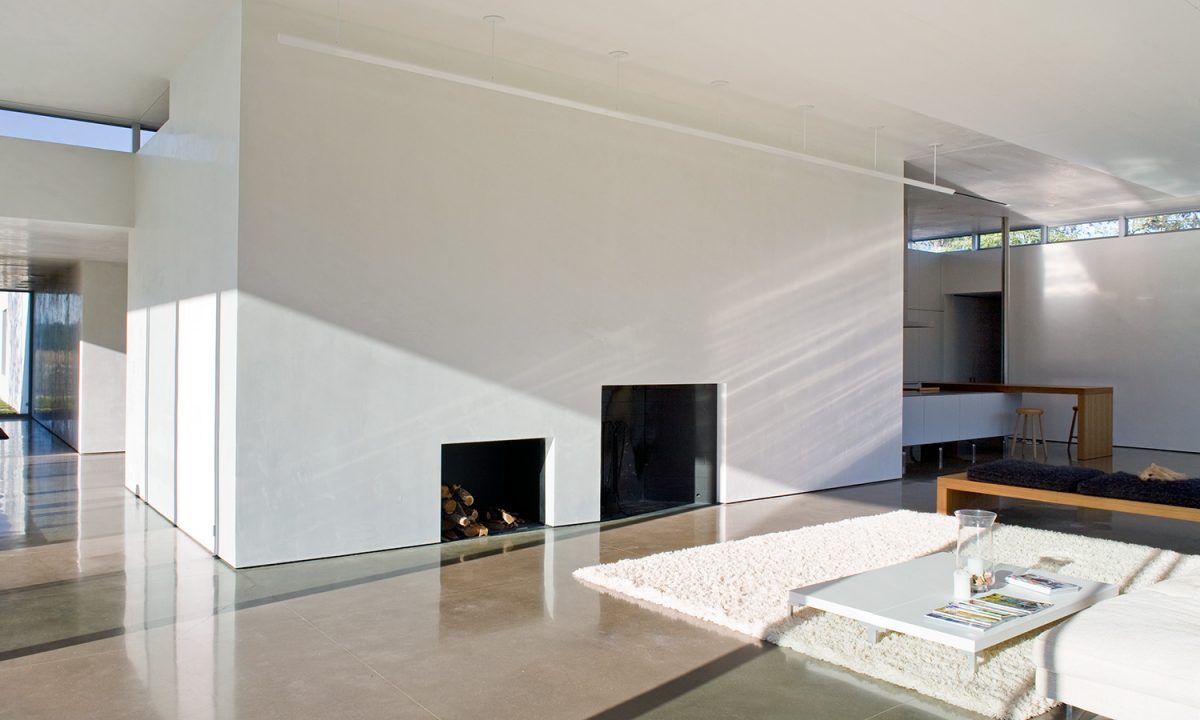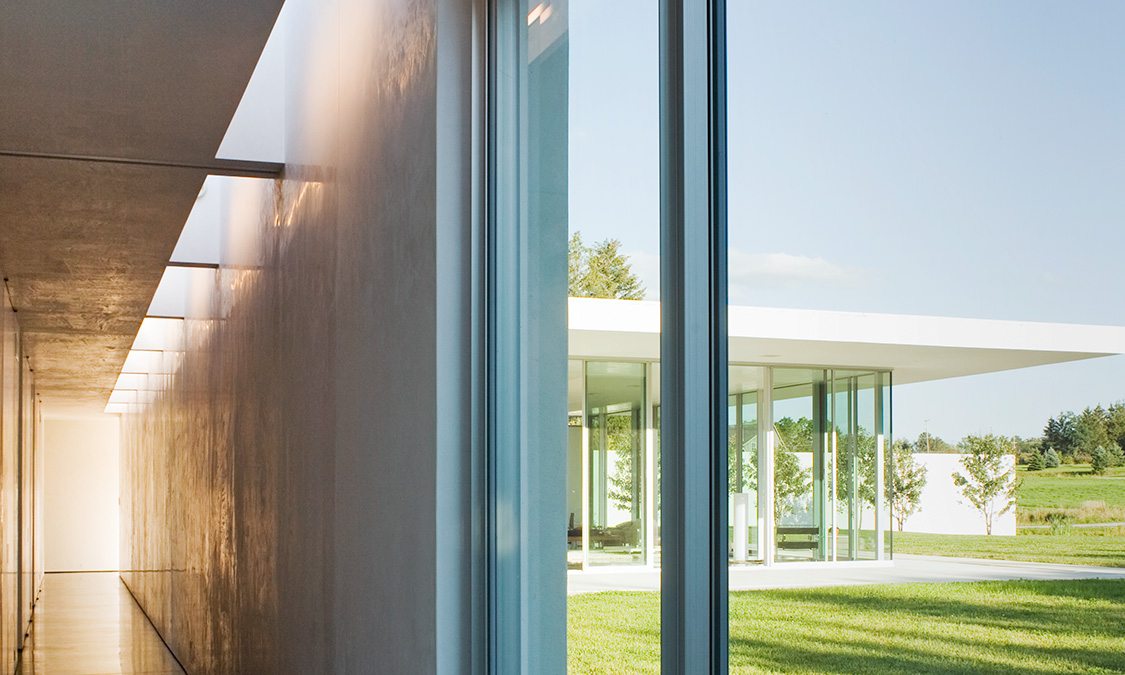 Skylights throughout the house minimize the need for artificial light during the day.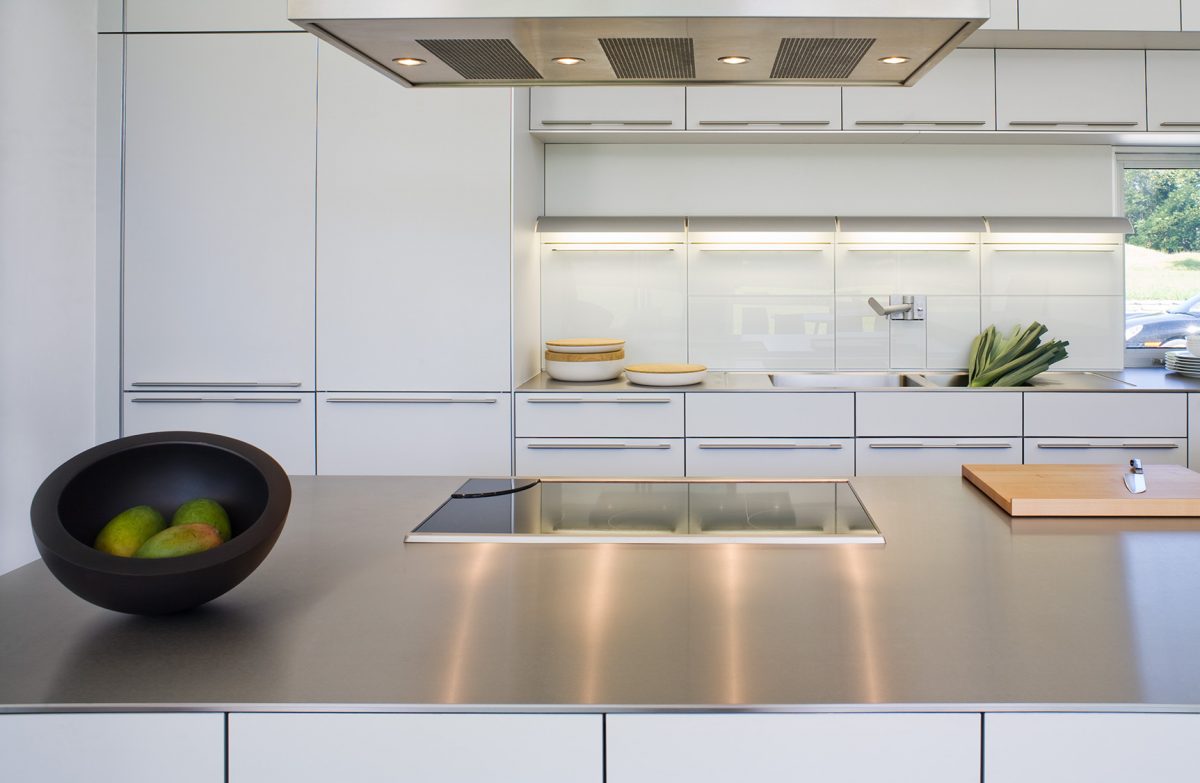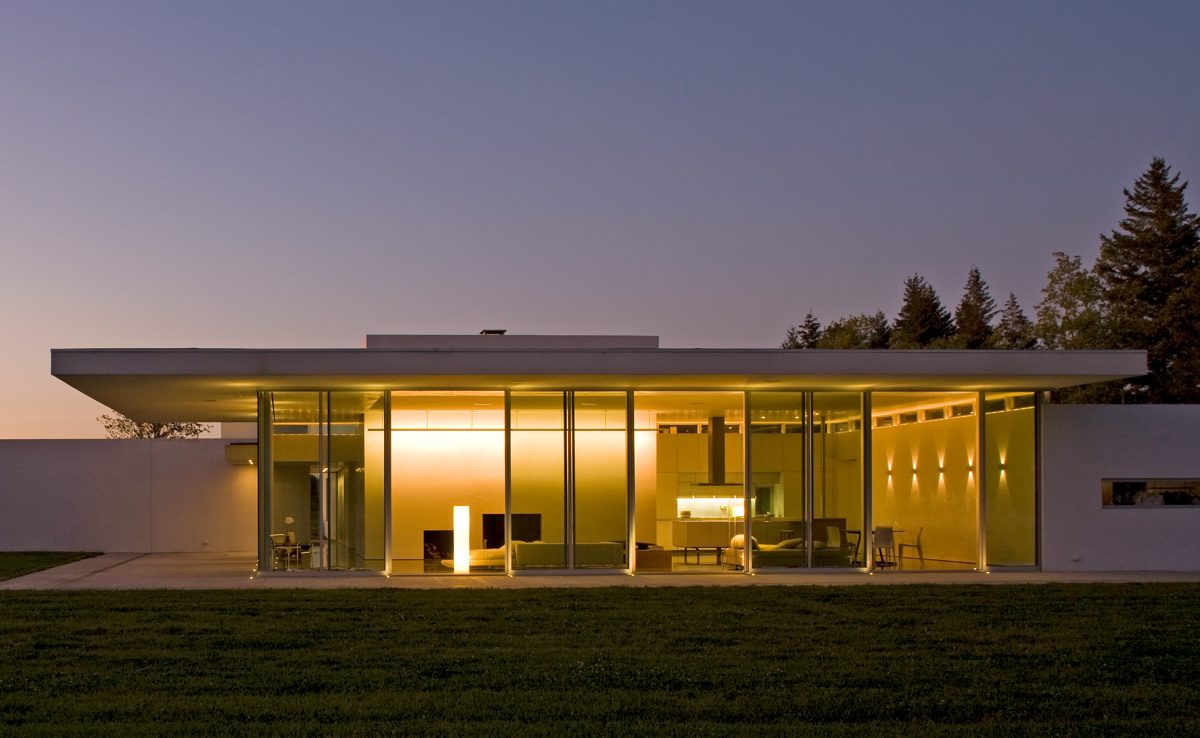 Twelve-foot by four-foot sheets of high-performance glass on the exterior of the main room are held in place with thermally broken sliding aluminum frames. These can be opened on temperate days, allowing the house to be cooled by cross breezes.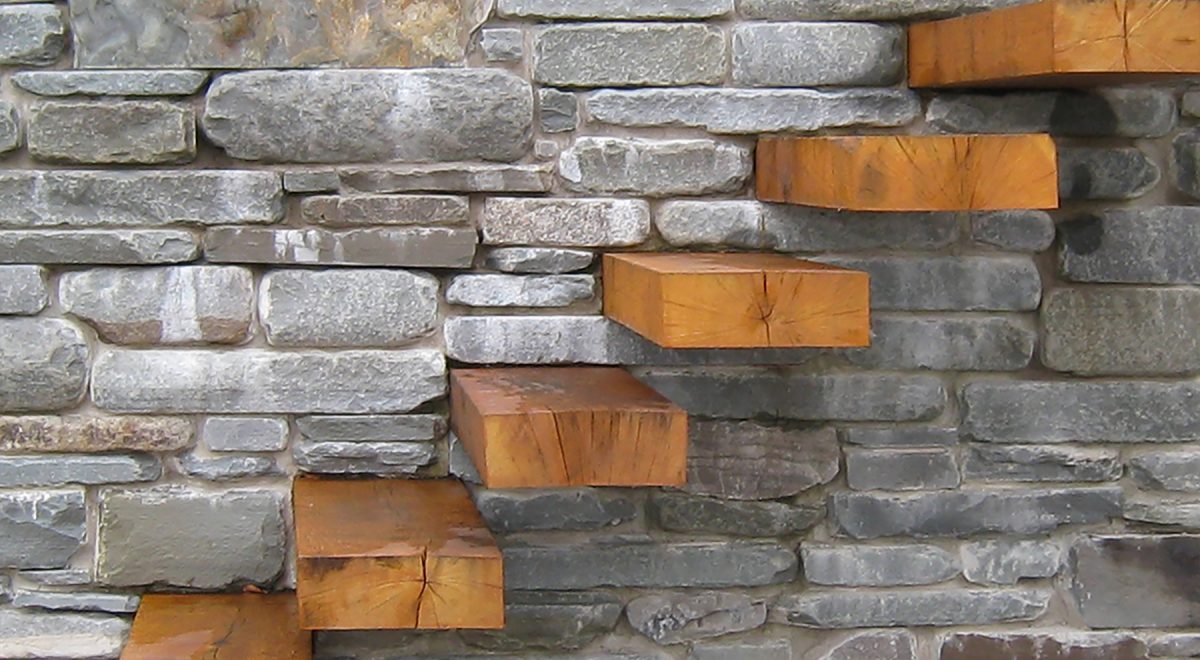 Pygmy goats and chickens dwell in a small structure adjacent to the service court. Steps leading to the goat's favorite lookout spot cantilever from a wall of local stone.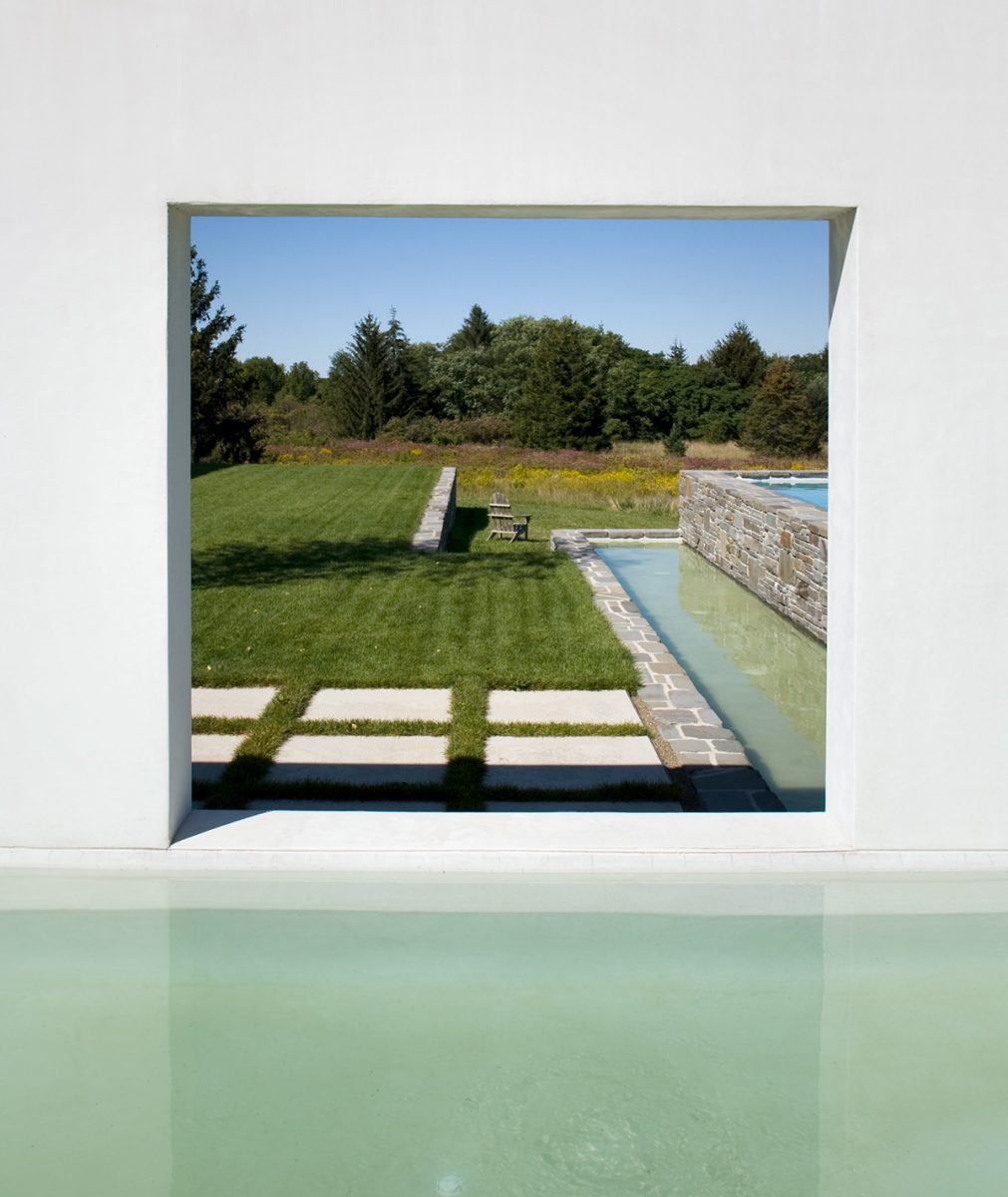 An aperture in the wall separating the entry from the private bedroom quarter frames a view of the garden in the foreground and a typical western New York meadow in the background.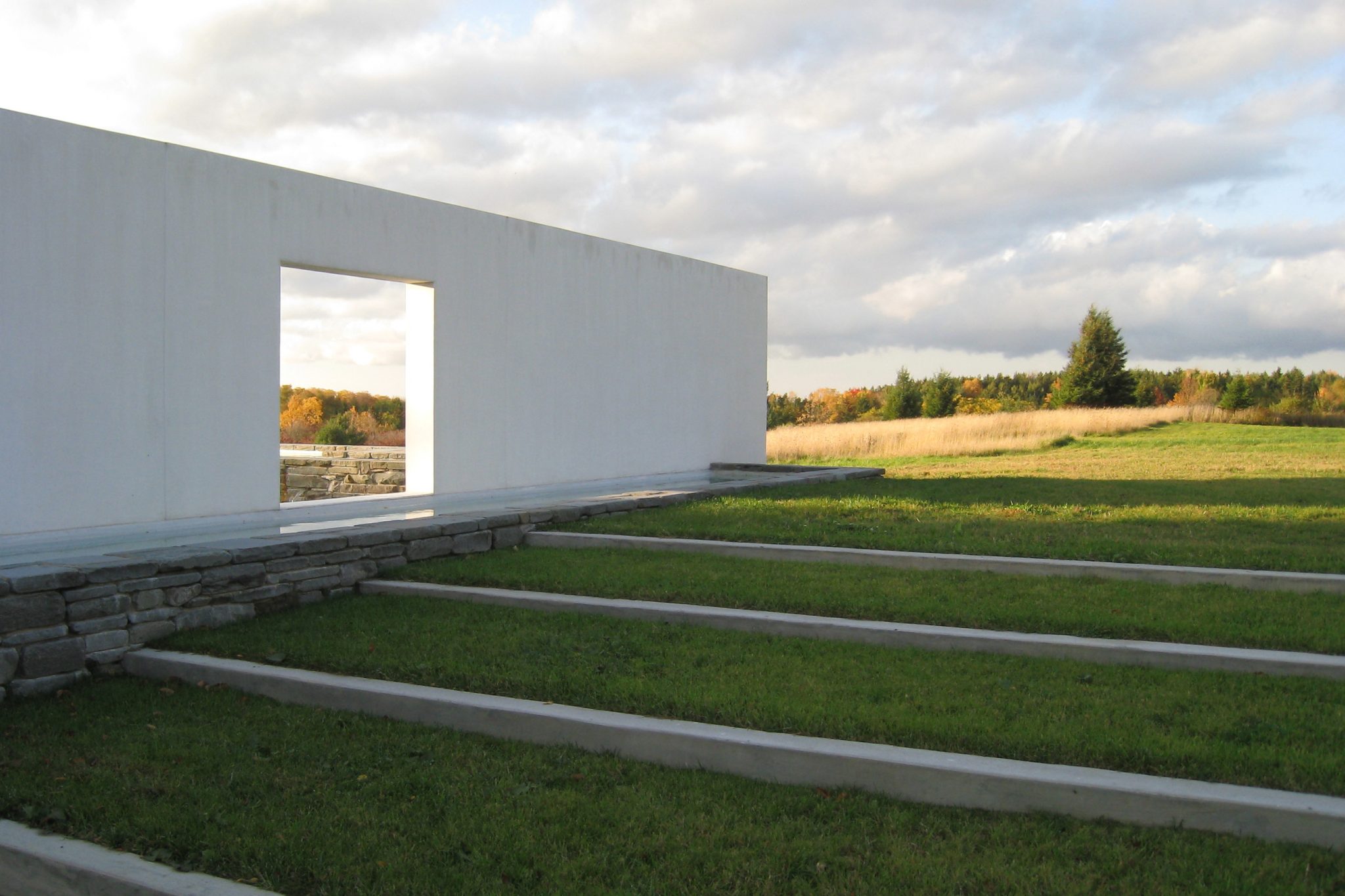 Project Type: Residential
Size: 6,000 square feet