TNC Cobb Station Conservation Lodge
Oyster, VA
How far do you go to preserve history?  Built in 1936, Cobb Station is one of the few surviving examples of the 1930's-era stations constructed on the Virginia barrier islands. Because maintaining a remote structure proved difficult to the owner, the building was moved by barge (in 2 pieces) across 10 miles of open water to the mainland of Virginia's Eastern Shore, where it was rebuilt and restored to its original shape. The building is situated to face the body of water that it originally overlooked, thus imbuing the relocated structure with a relationship to the water and coastline similar to its original siting. In 2001, Cobb Station was reopened to the public as a base for The Nature Conservancy's conservation programs, offering overnight accommodations for special guests and a community meeting room.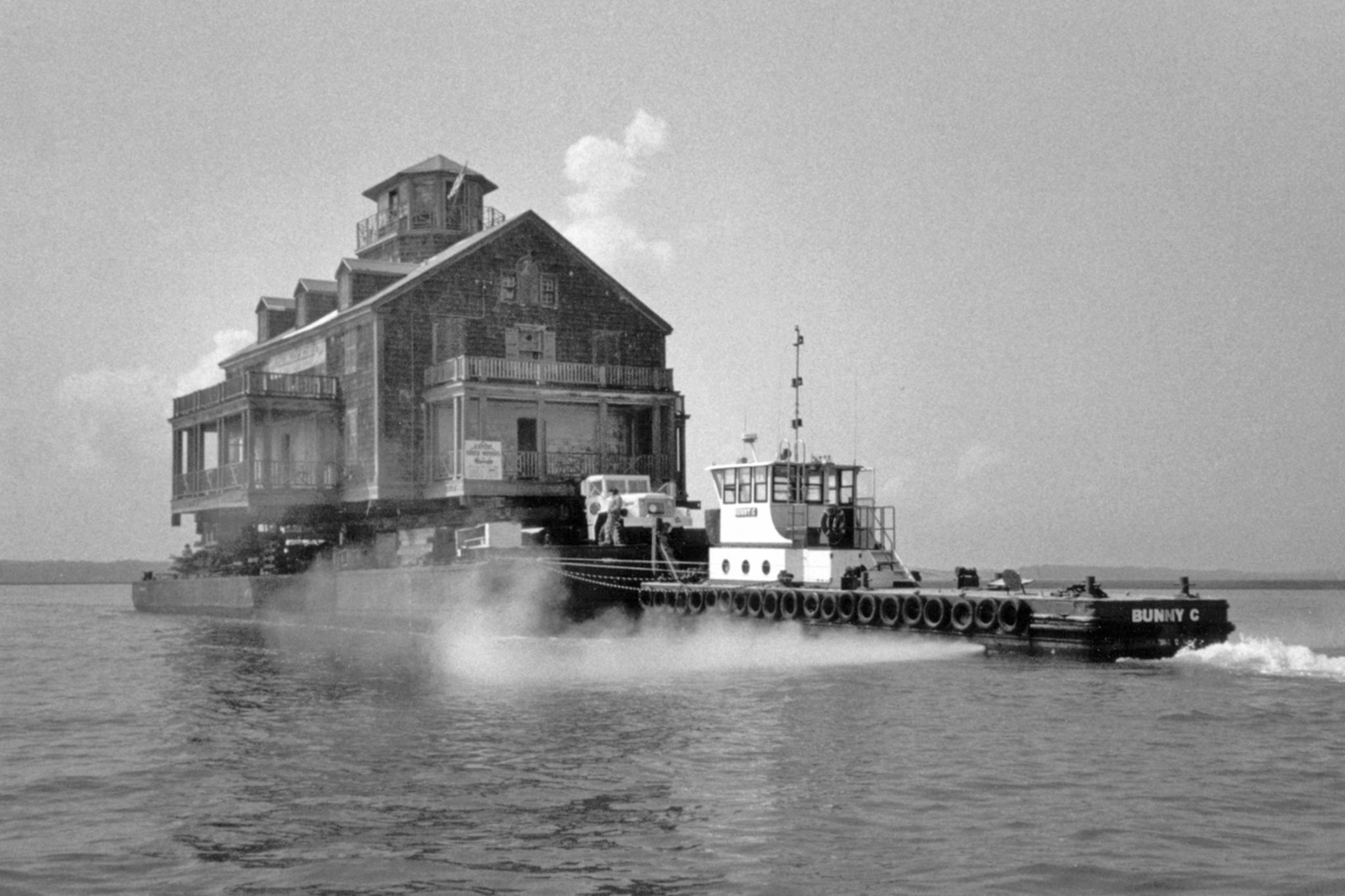 The structure's dilapidated, flat-roof connector was torn down, and the two remaining stable elements of the structure (main building and boat house) were moved independently on barges by the same firm that managed the relocation of the historic Hatteras Lighthouse. When set on their new foundations, the connector was re-built in its original shape and the building was made whole again.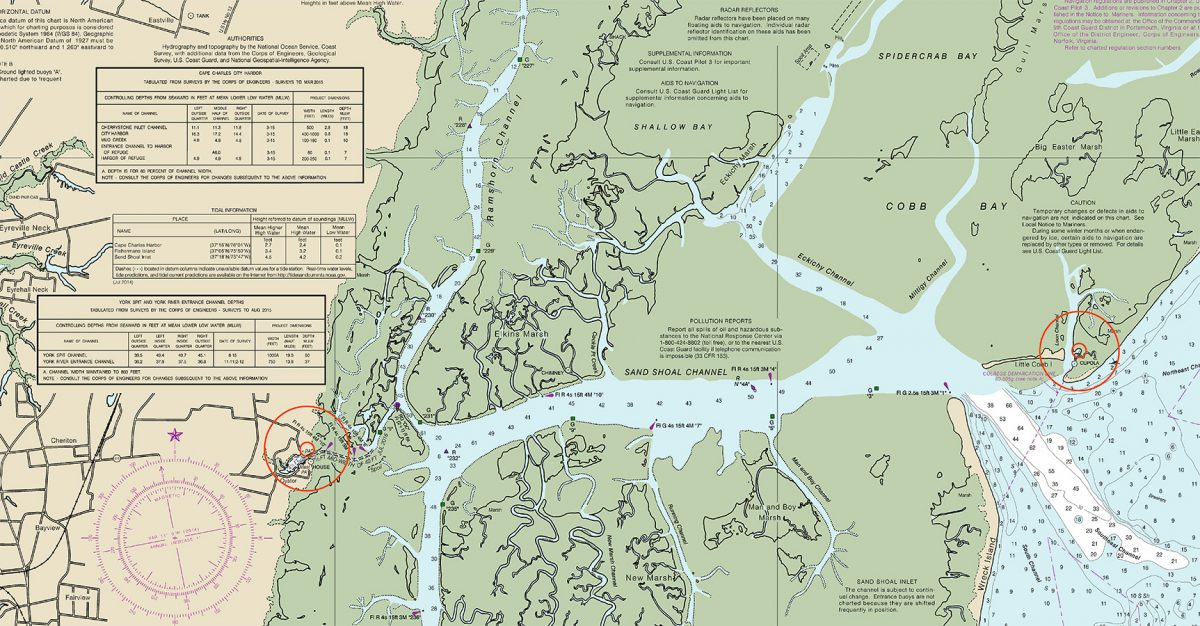 A map marking the structure's original home on Cobb Island, and its new location  on the mainland of Virginia's Eastern Shore.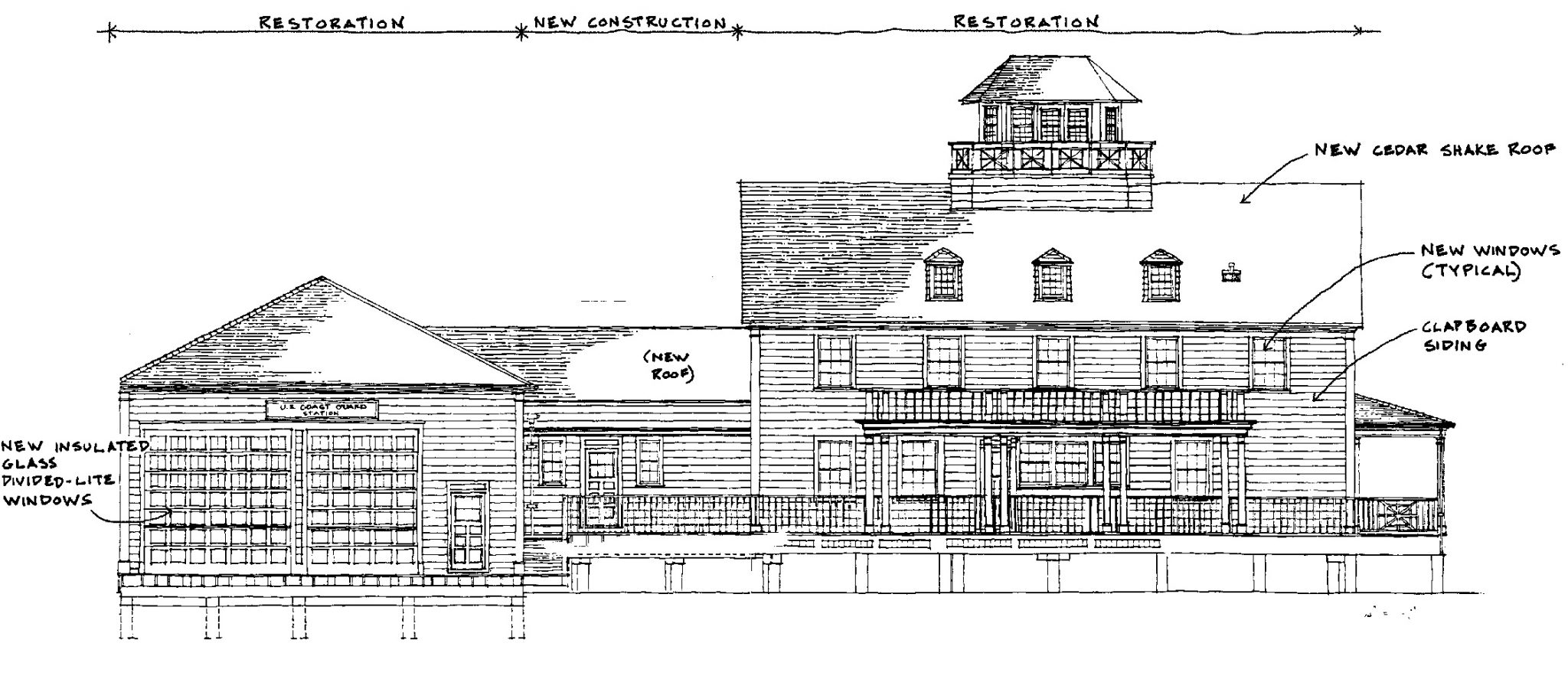 A new caretaker's cottage was added opposite the boathouse, to accommodate a full-time director's family as well as provide a handicap accessible guestroom. A new deck, reminiscent of the original deck behind the station, spans between the station and the cottage, while a wide ramp welcomes visitors from the parking area to the station's front door.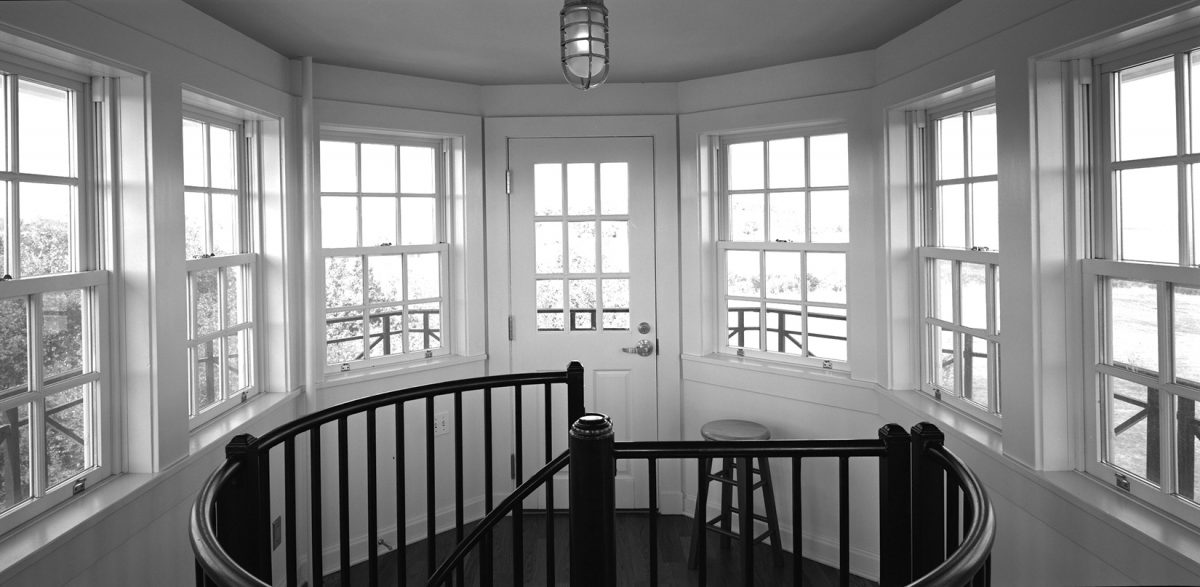 The station, now restored to its original glory — with added modern conveniences . The 4th floor lookout, for example,  was made more accessible with a new circular stair in lieu of the original ship's ladder.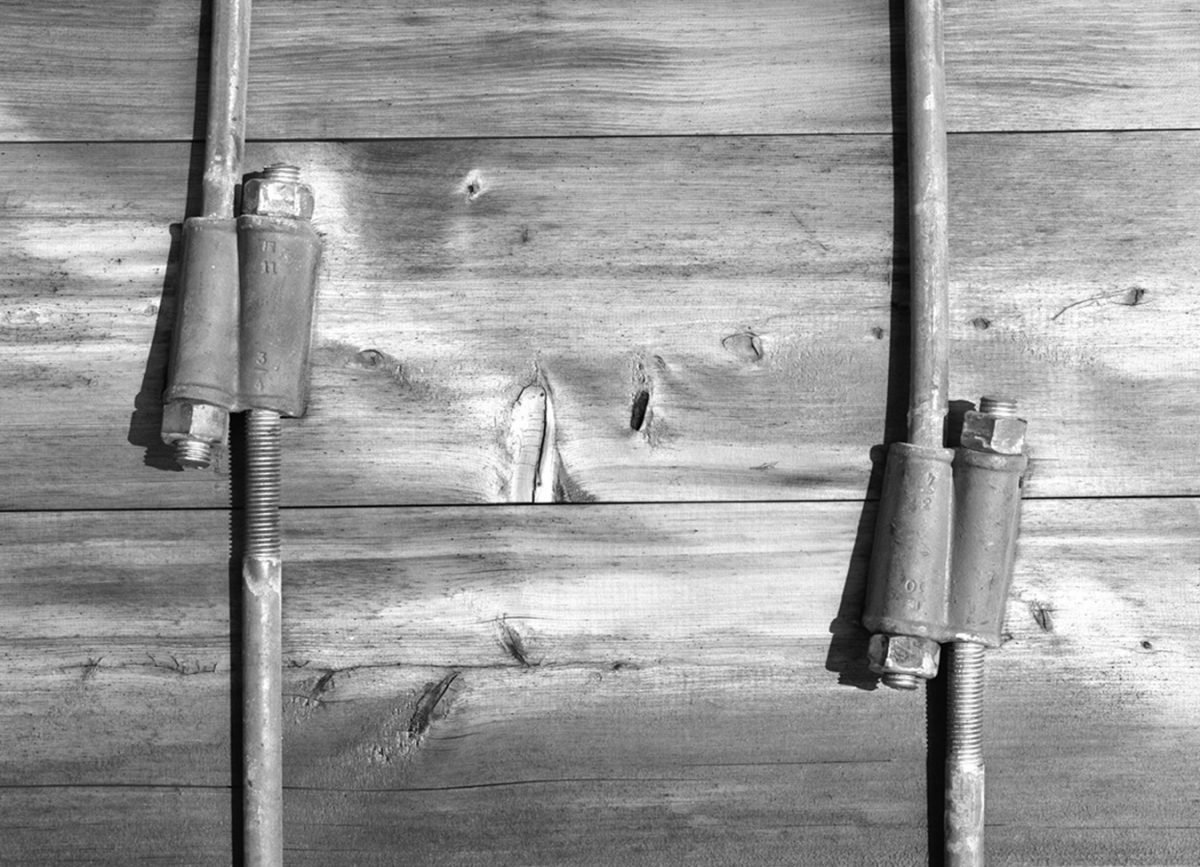 Project Type: Hospitality
Size: 8,700 square feet
Client: The Nature Conservancy