Water Bowl
Free Union, VA
Surface, sheet, reflection, and flow.  This project is situated at a key moment in a ten-acre formal landscape, in the center of a garden of manicured yew. From a distance, the shimmering surfaces are a quiet beacon. Up close, the infinity edge showcases water in fascinating opposed states: deep pool, thin sheet, bubbling basin, mirror to the sky and garden.
The bowl is placed at the center of a circle of clipped yew.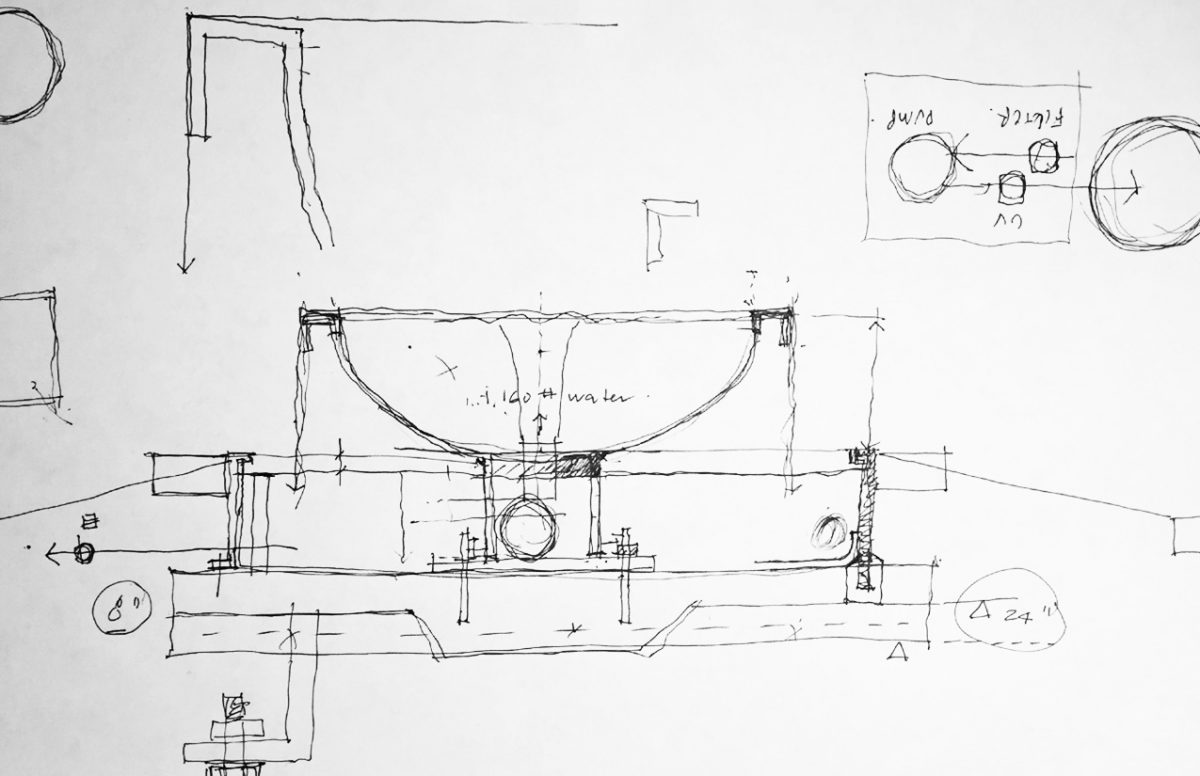 First concepts of the details of construction.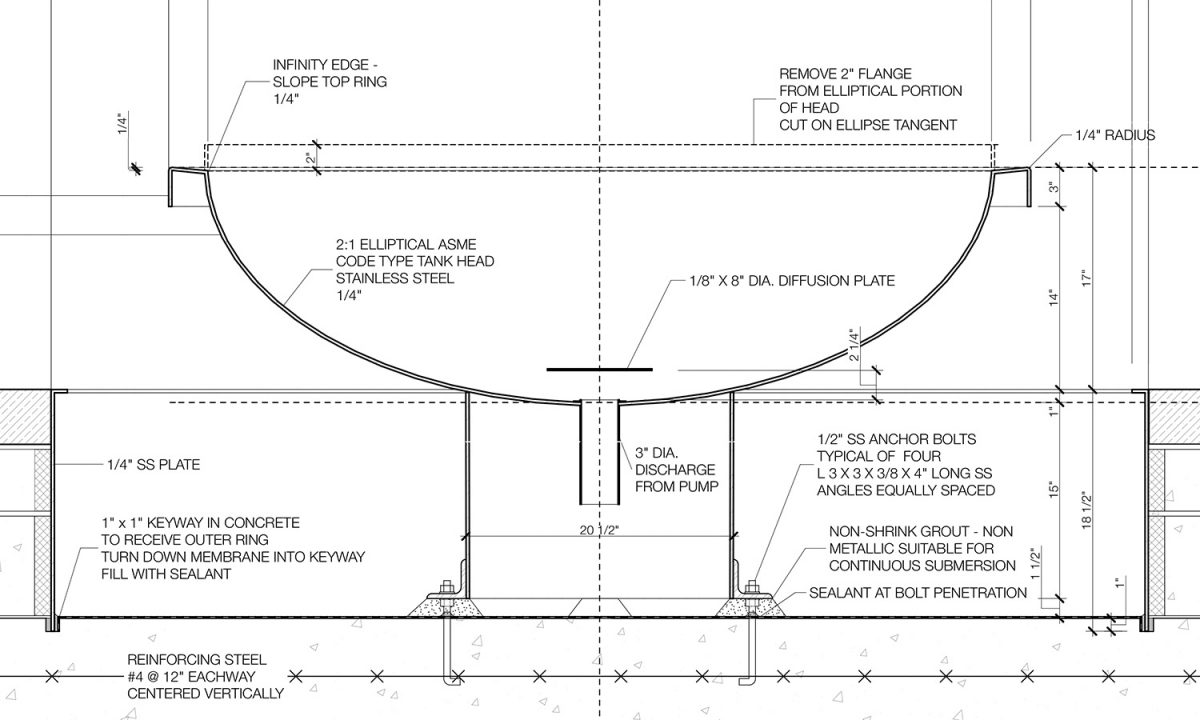 The bowl and basin are fabricated from stainless steel, with a special finish to patina the metal. The pump — remote and sound-proofed — is hidden in the hedges. The basin ring sits in a groove of the concrete footer.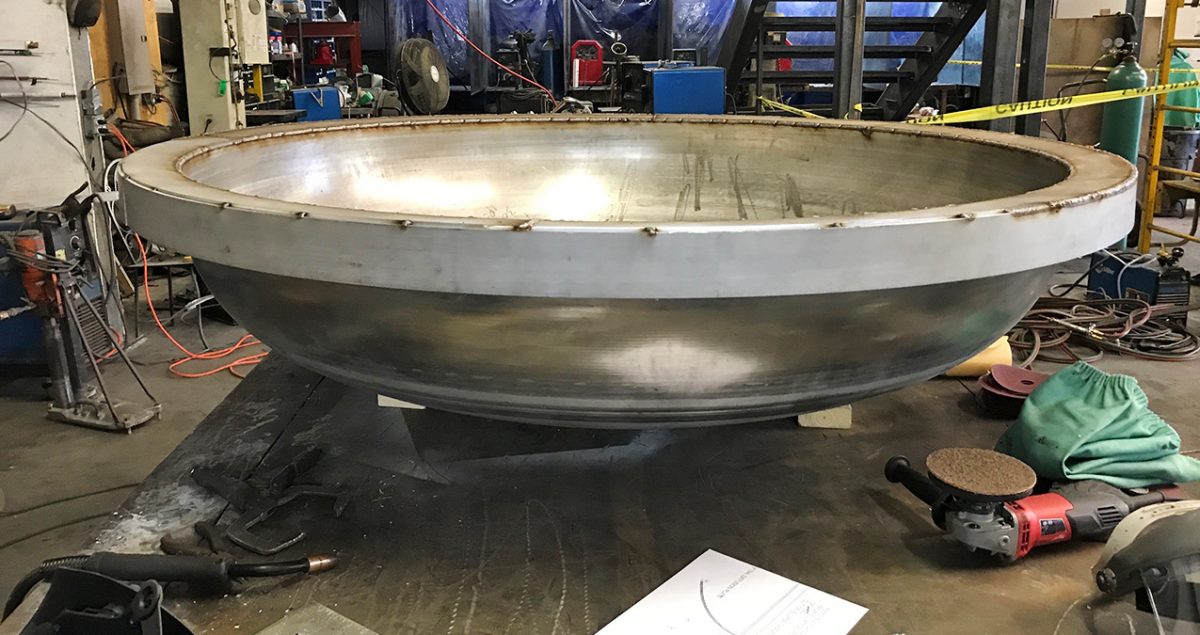 An in-process shot of the CNC-cut infinity edge. Tack welds hold the edge in place and help prevent deformation under the heat of welding.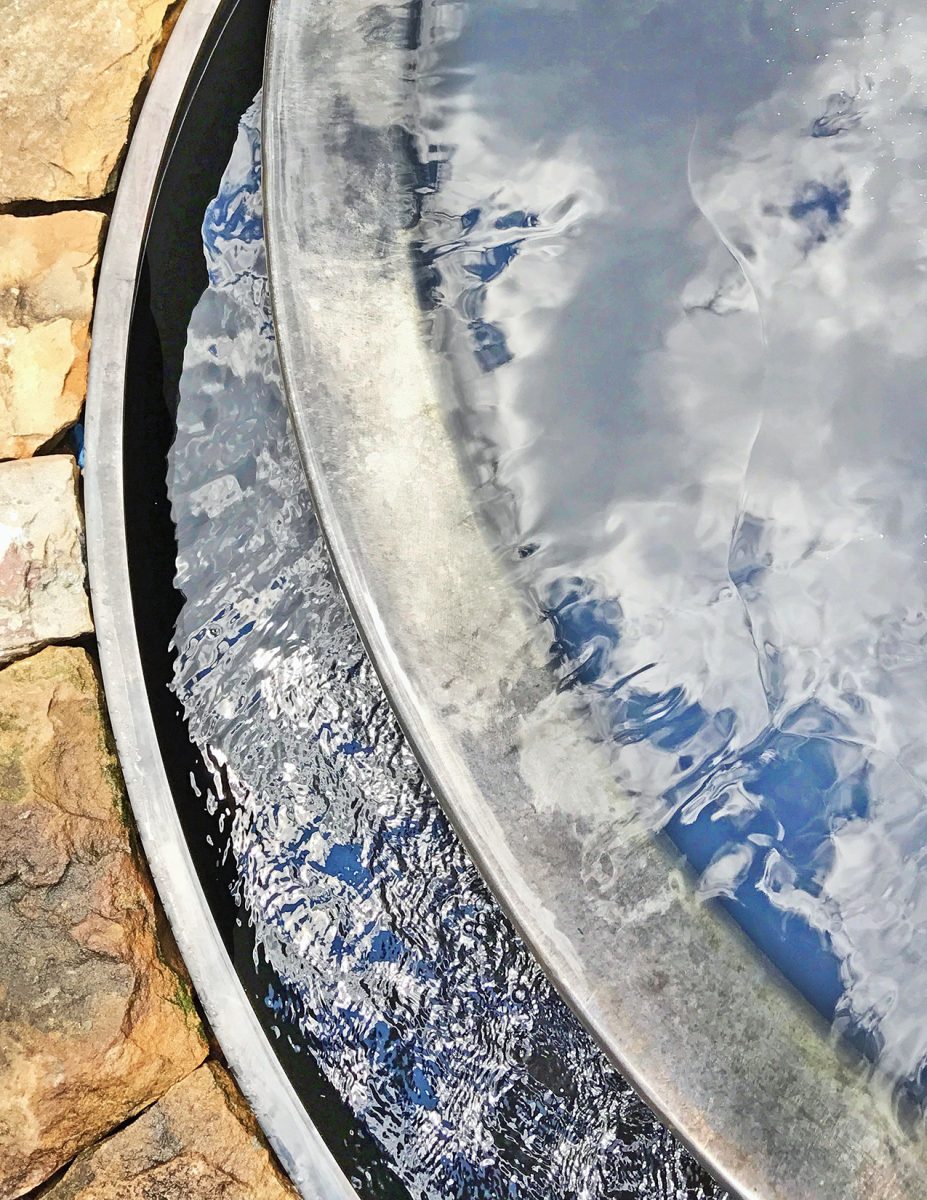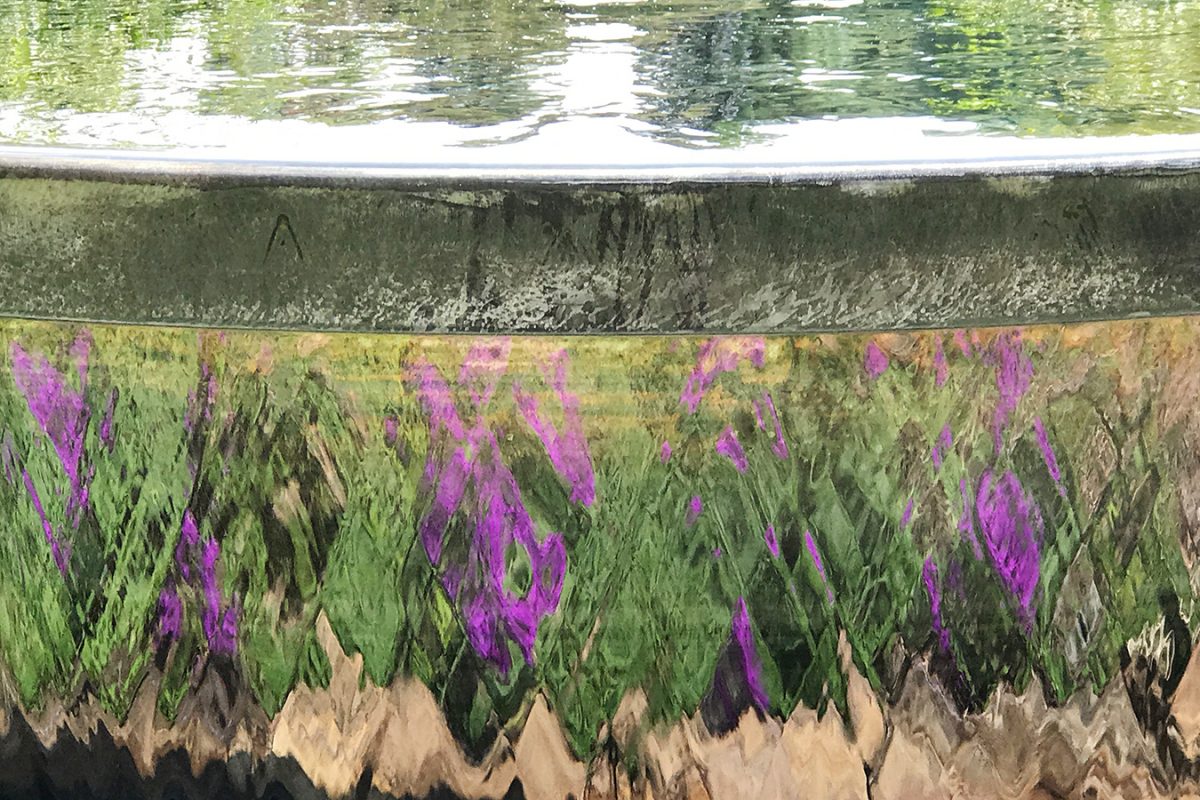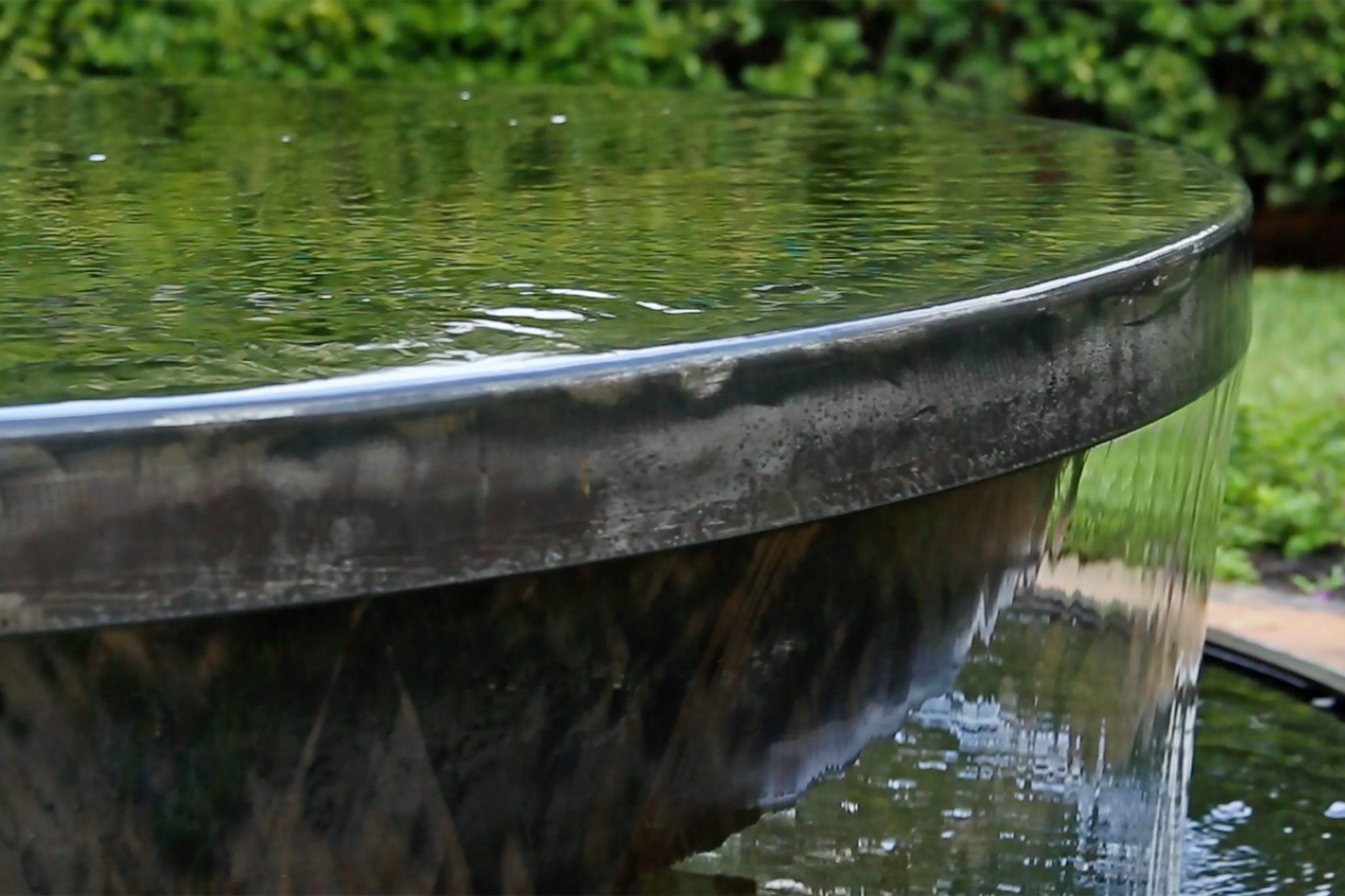 Project Type: Residential
Collaborators: Roman Fountains