Pippin Hill Farm & Winery
North Garden, VA
How does landscape contribute to making an event memorible?  Pippin Hill Farm is a wine, food, wedding, and private event venue in the Blue Ridge foothills just outside historic Charlottesville, Virginia. It is recognized as one of the best garden wedding venues in the world.
The complex sits just below the crown of a hill, with spectacular Virginia valley views to the west. Program spaces include the Granary with seating for 200, a reserve room for 70, a tasting room for smaller receptions or meetings, the wine cellar, a kitchen, and a kitchen garden. All are anchored by a flagstone veranda overlooking the courtyard, ceremony lawn, and vineyard.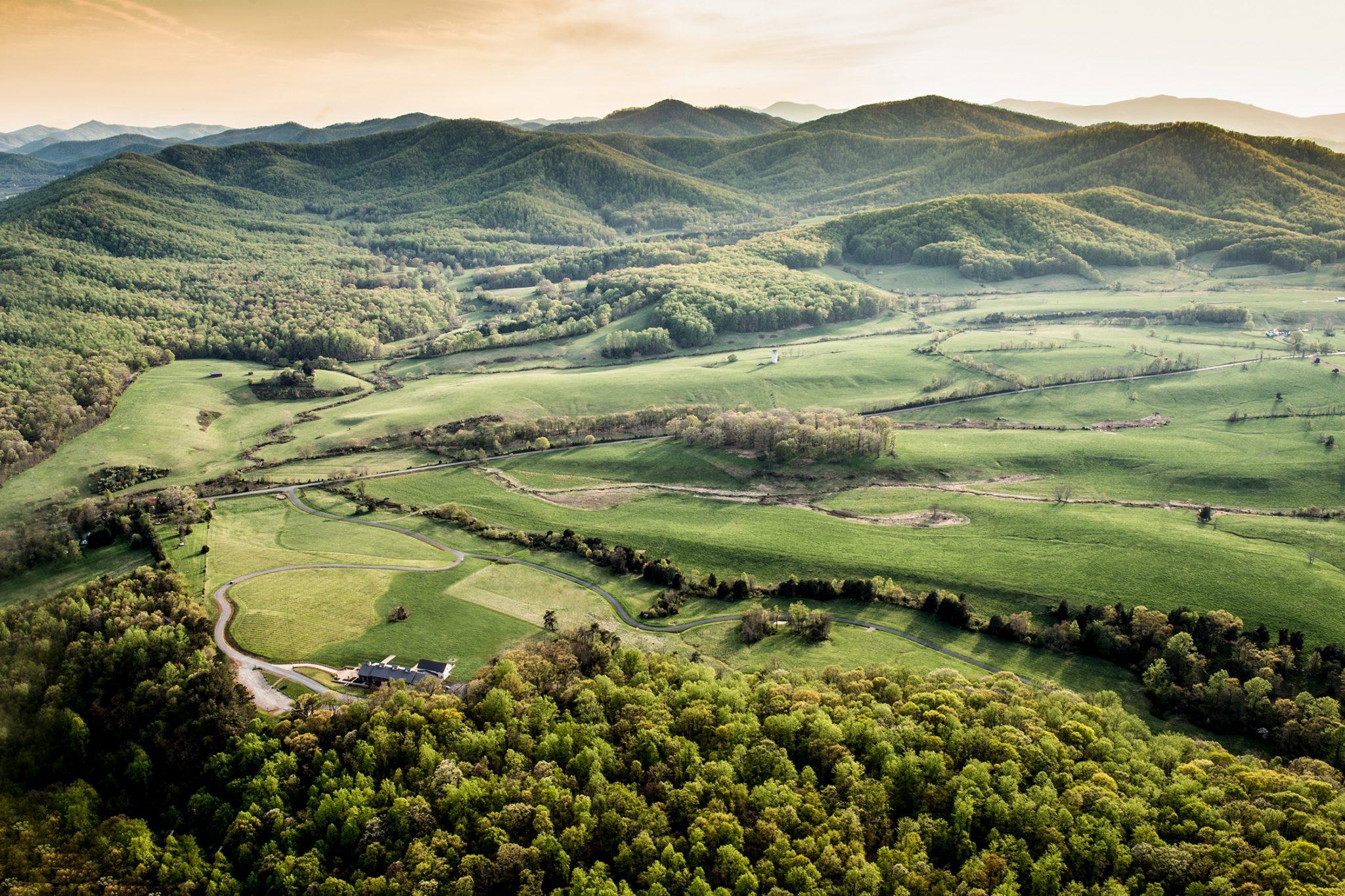 Set against a wooded summit, the project looks west towards the Blue Ridge Mountains.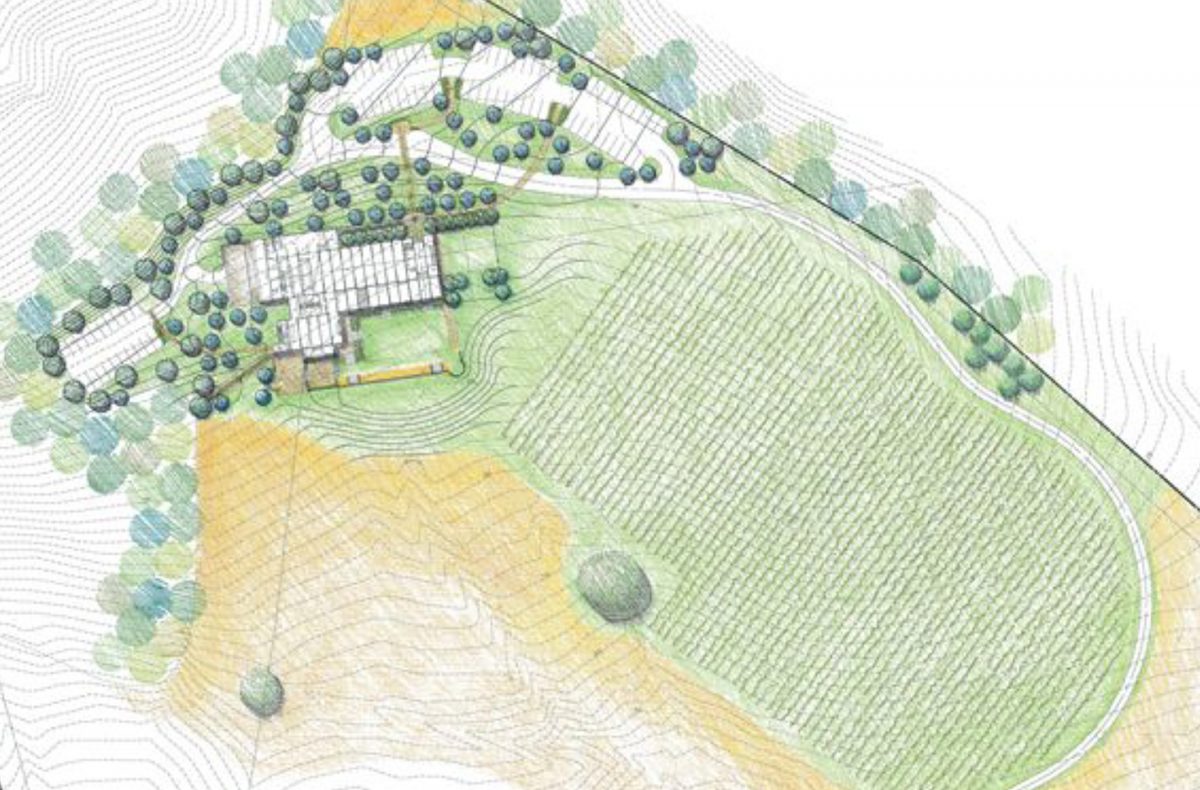 Arrayed parallel with the contour lines of the hill, the site plan shows the single ceremonial terrace on which barn and farmhouse are situated. Other key elements include a large vineyard, parking to the east, and services to the north.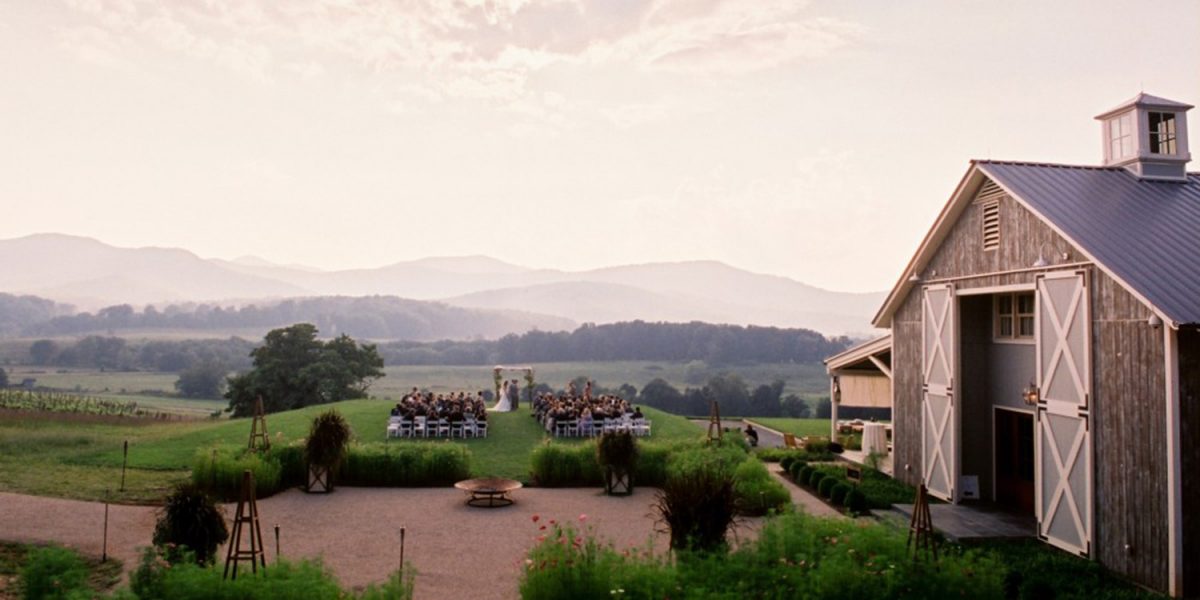 The Granary and its veranda open directly to gardens and the ceremony lawn.

Early concept sketch of the project's south facade.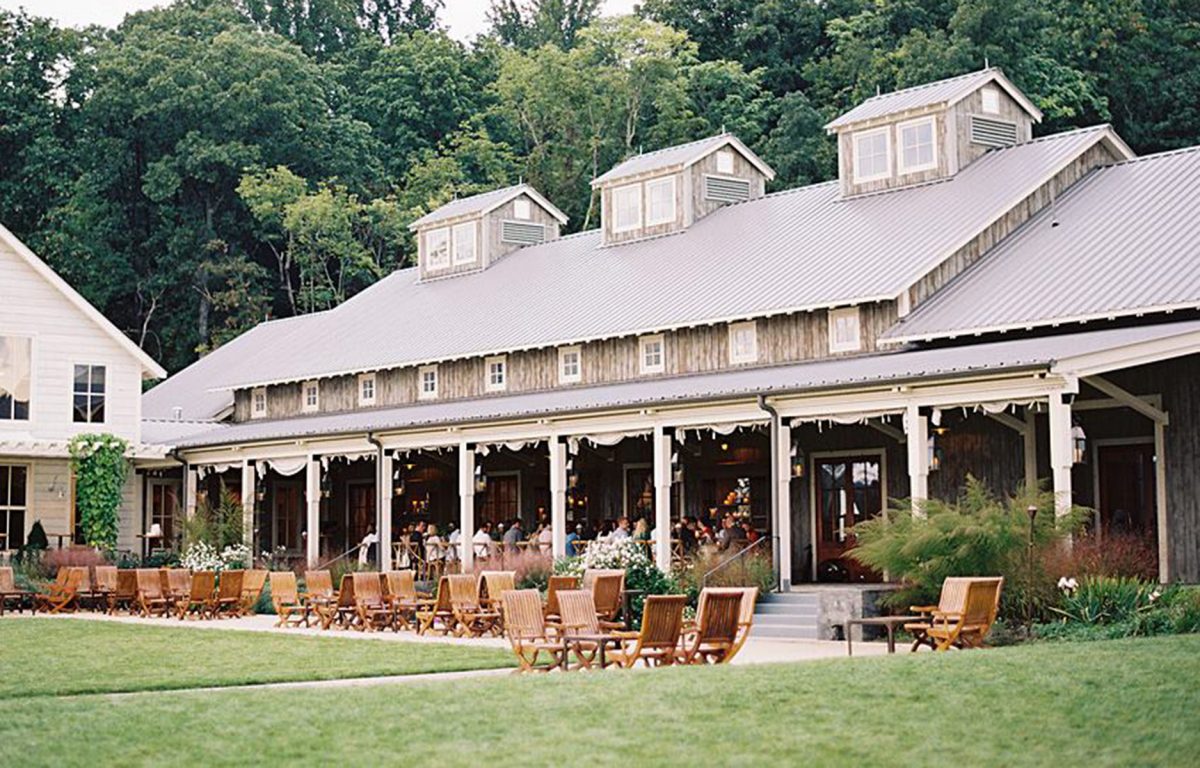 The Pippin Hill flagstone Veranda — with its elegant canvas sunshades and crafted glass lampshades — runs adjacent to the turf and crushed stone courtyard.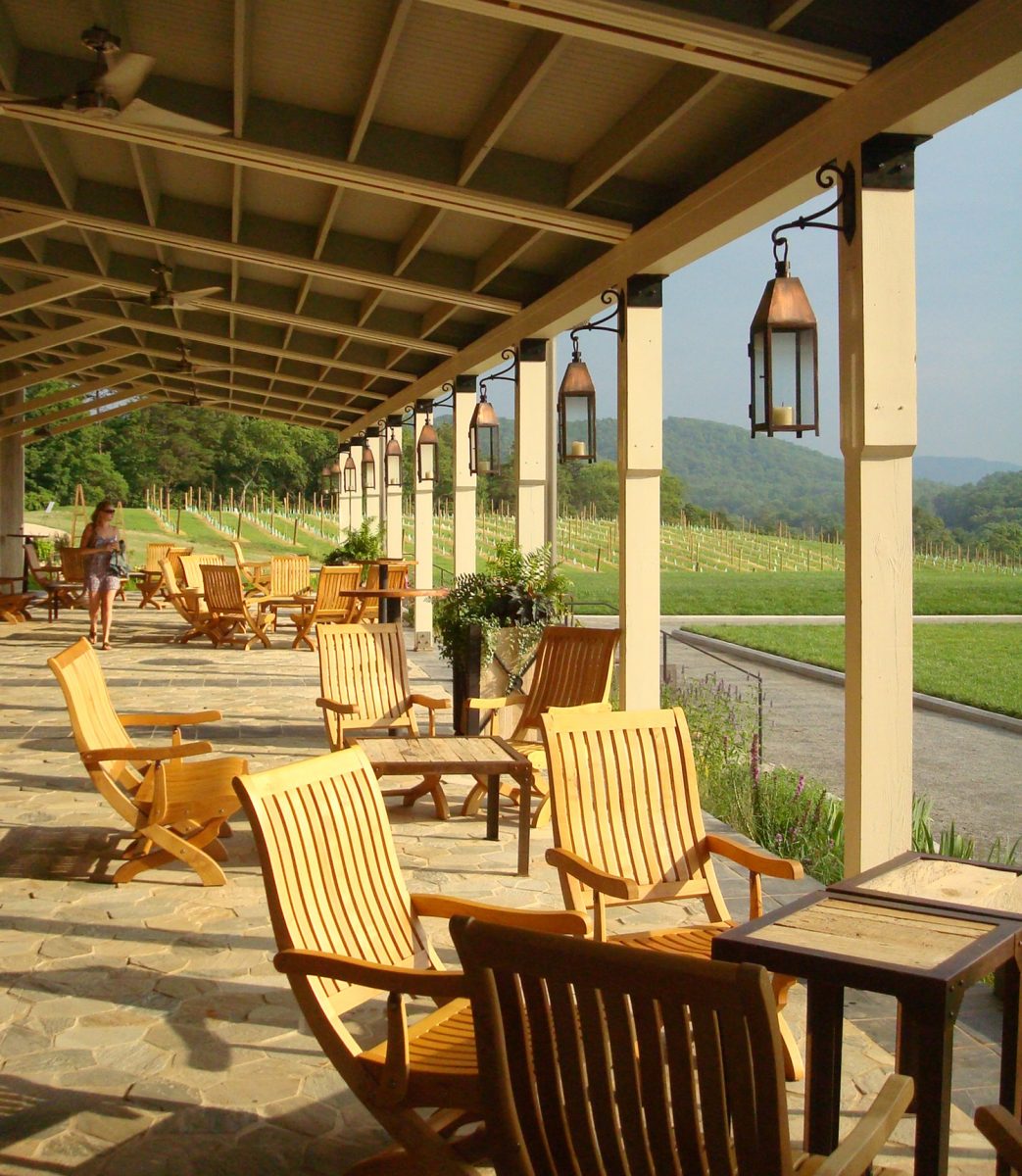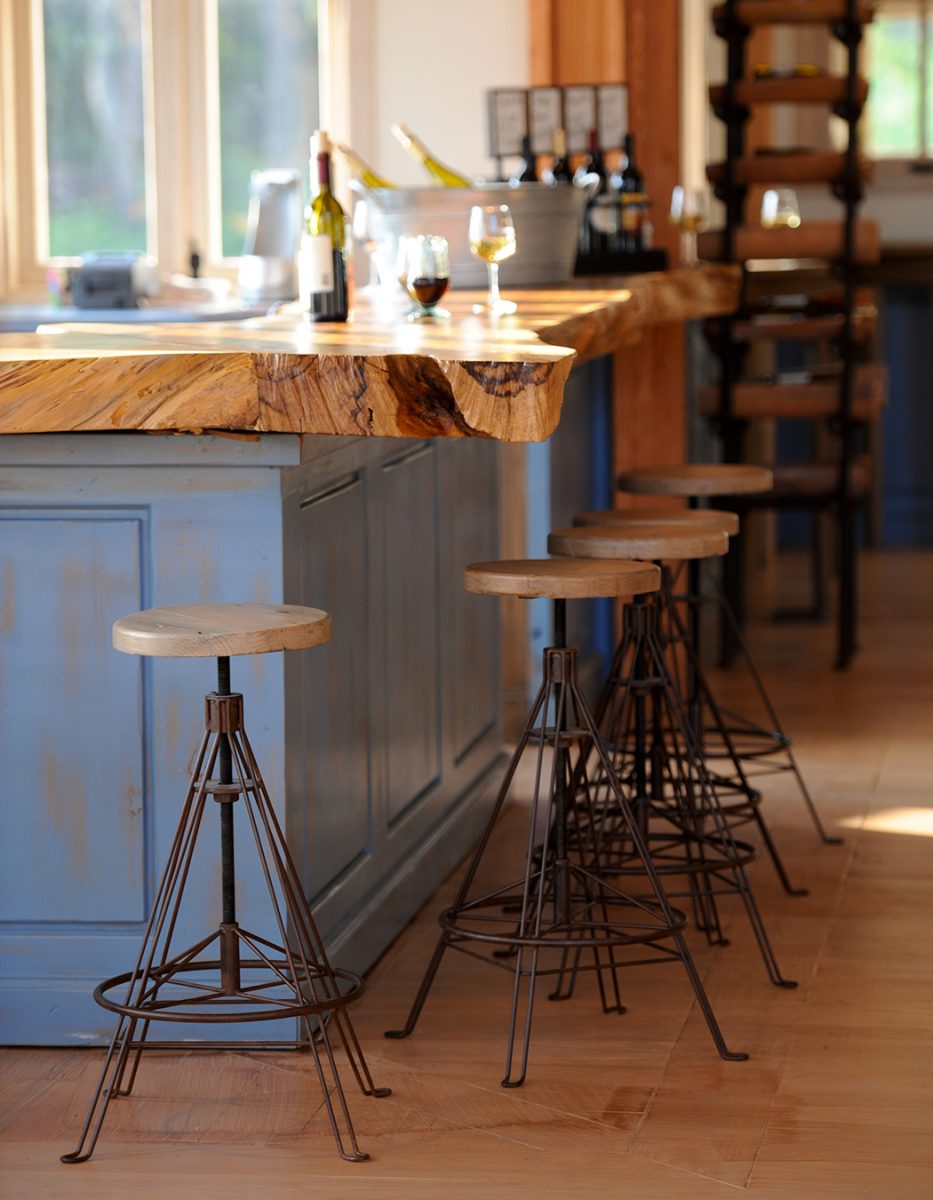 The tasting room bar top, made from reclaimed Mexican Cypress wood.
Sustainability plays a key role in the project. Geothermal heating and cooling is used, and rain runoff is collected for vineyard irrigation and pumped through fountains in the courtyard. Non-toxic, close-packed cellulose is used for thermal insulation, and reclaimed wood is used throughout the tasting room.
Project Type: Commercial
Size: 18,000 square feet
Client: Easton Porter Group