OpenSpace Co-Working and Team Office
Charlottesville, VA
Can developers, writers, and indepents be more effective in a dedicated collaborative work environment? The Charlottesville OpenSpace Co-working project is a minimalist, modern, and comfortable take on the co-working concept. Co-working offers an opportunity for community and collaboration between developers, writers and independents, It's a way for local professionals to get out of their house or office, and into a collaborative work environment. Think of a shared office, then add cafe culture, snacks and coffee. Add high-bandwidth technology, printing, and a maildrop service. Include opportunities for collaboration via conference rooms and innovative engagement  via small team rooms. The business offices upstairs share the coworking space aesthetic and color scheme and take advantage of abundant natural light with views to Jefferson's southwest mountains.
A perforated aluminum cloud hovers over the conference table, with sound batting behind the perforations to control echos. The cloud also organizes and deploys fire protection, lighting, and audio-visual technology. A fritted glass screen separates the conference room from reception, and provides privacy during meetings. The frit pattern is inspired by the construction of the globe light fixtures in the coworking areas. All furnishings by Vitra.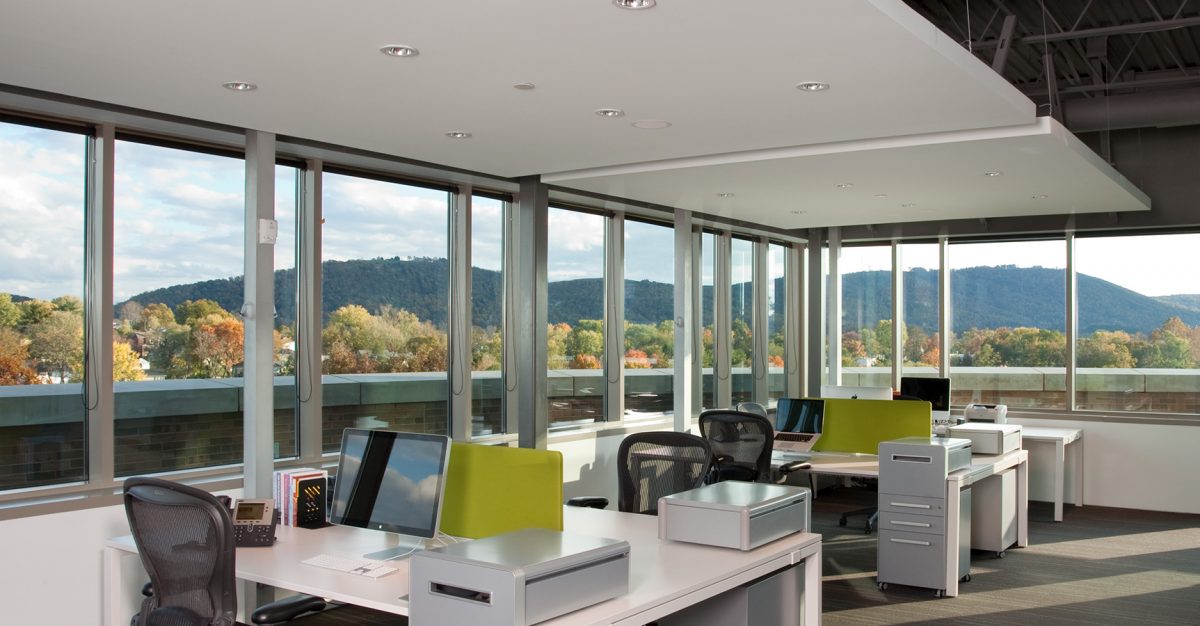 The workstations for company staff are arranged with careful consideration of the balance between community, collaboration, and privacy. For individuals requiring concentration, small semi-private getaway rooms occupy the center of the space. In the team room shown here, views towards town and landscape at the glass perimeter are emphasized. Personal roll-around cabinets provide lockable storage and engage with the tabletops.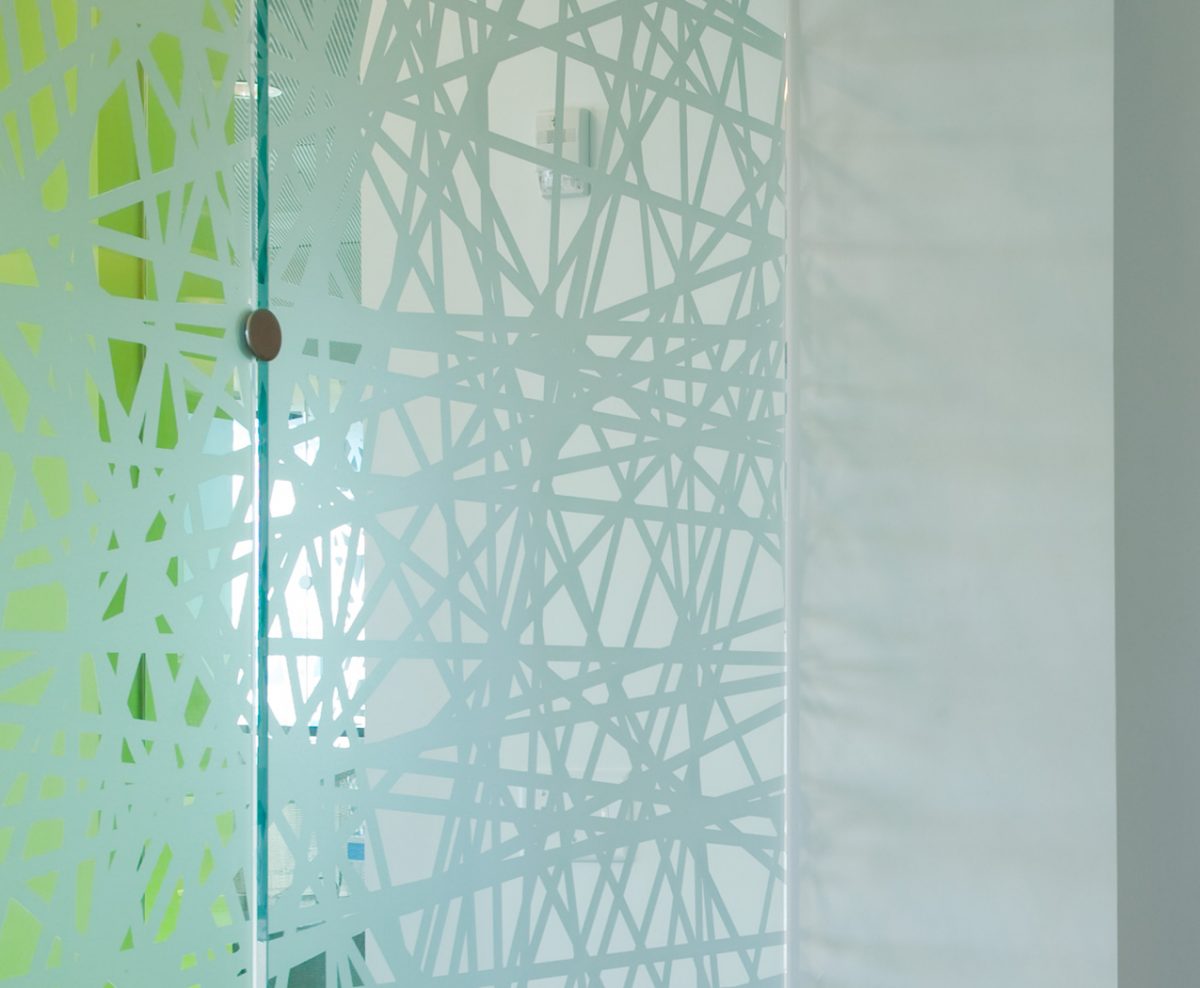 The primary coworking space. Digital connectivity was carefully considered, with ethernet, power, and a place for device charging at the center of each table.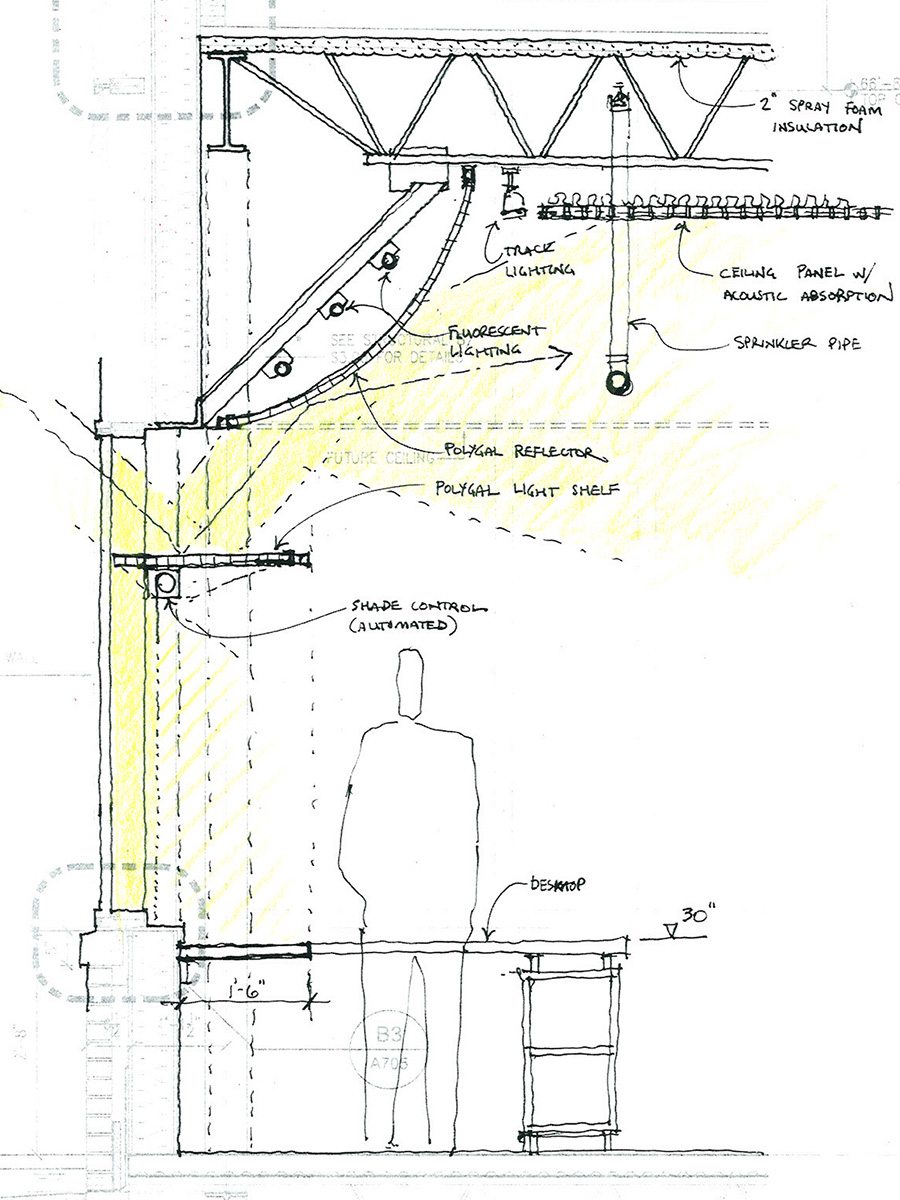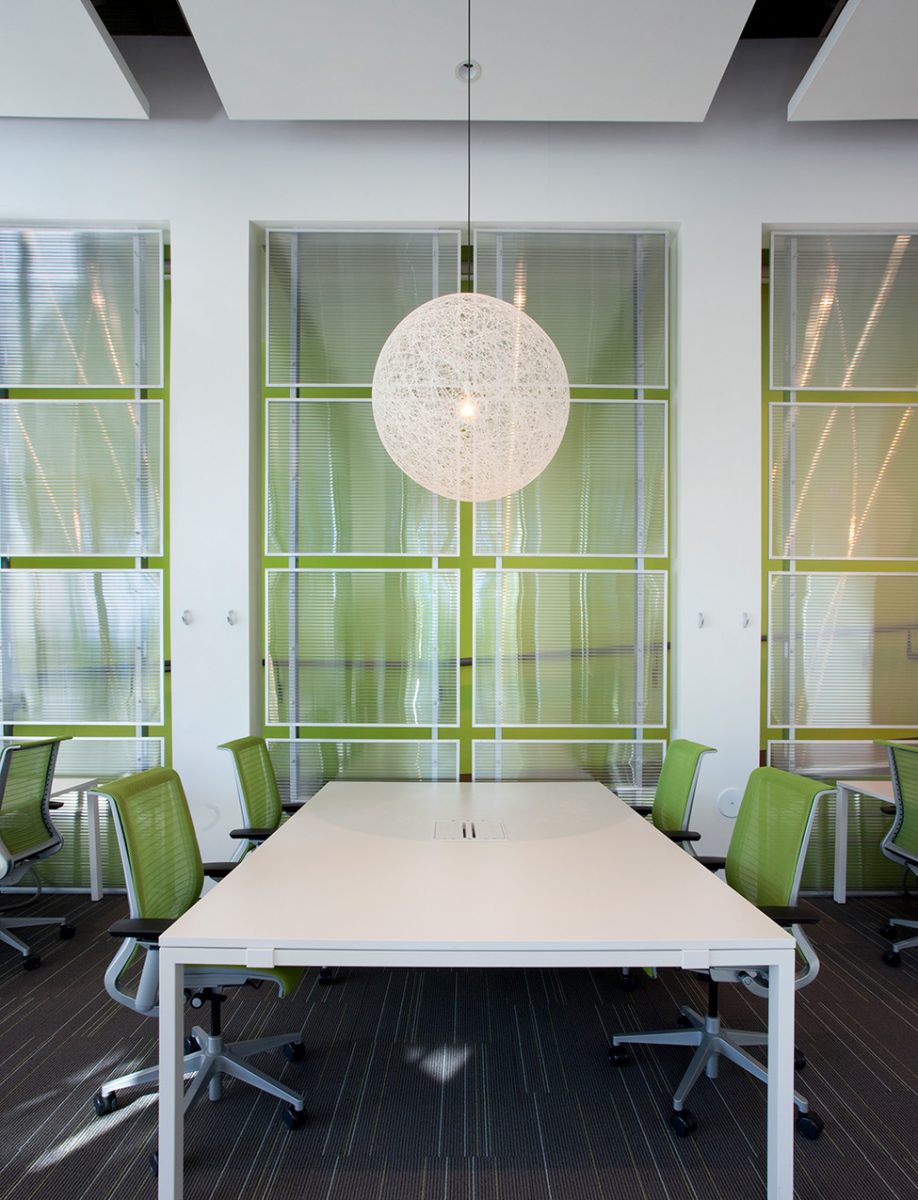 Beautiful but inexpensive screens fabricated from steel studs, lightweight aluminum channel frames, and polycarbonate greenhouse glazing create a semi-private veil between the entry ramp and work tables. In some cases these panels become pivoting doors between conference areas and work areas.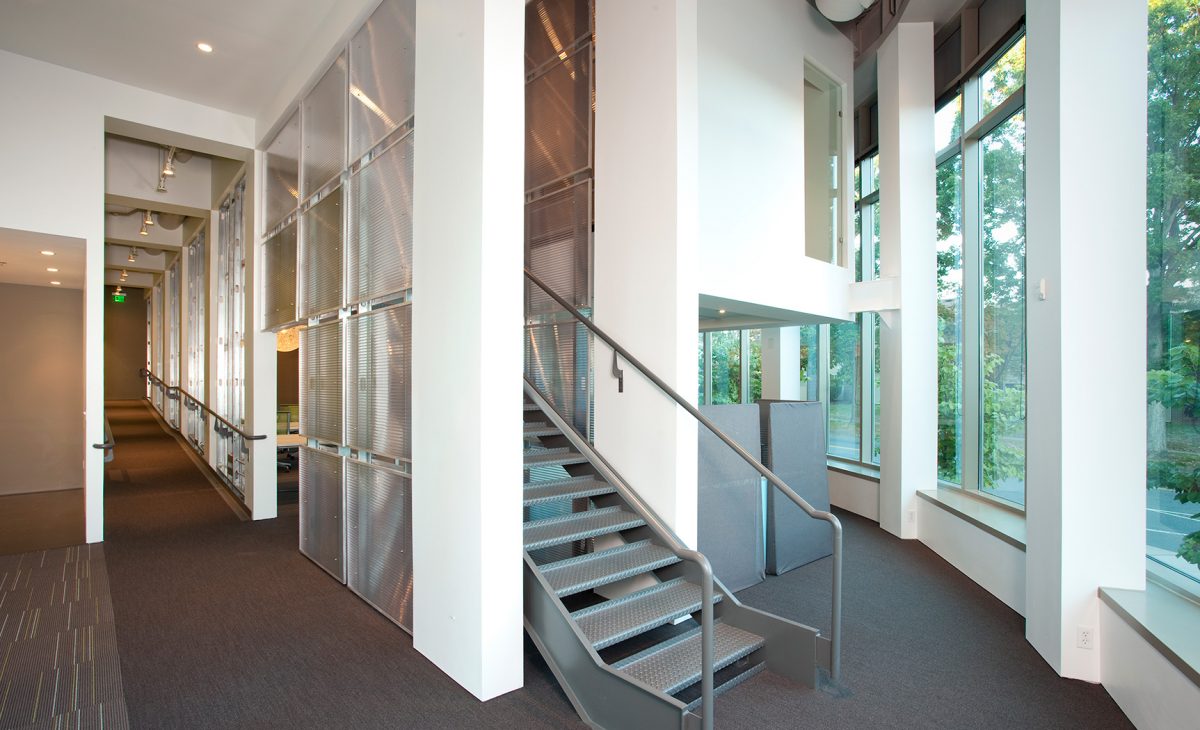 A "treehouse" offers a secluded getaway and creates a cozy collaboration and discussion area underneath.
Project Type: Commercial
Size: 14,000 square feet