Center for Communications Studies & Theater
Longwood University
Fitting into a campus masterplan.  As the first of several planned buildings on the future Arts Quad at Longwood University, this project frames an outdoor green space for student gatherings, performances and exhibits. The building occupies a prominent position on campus and shapes the completion of a major axis and walkway. Accordingly, its high visibility required careful screening of building services from all four sides, and a delicate relationship to existing structures. The light-filled design houses a complex academic, theatrical, and communication studies program.
The building is designed with gallery-quality lighting to properly display a 250-piece permanent art collection donated to the university.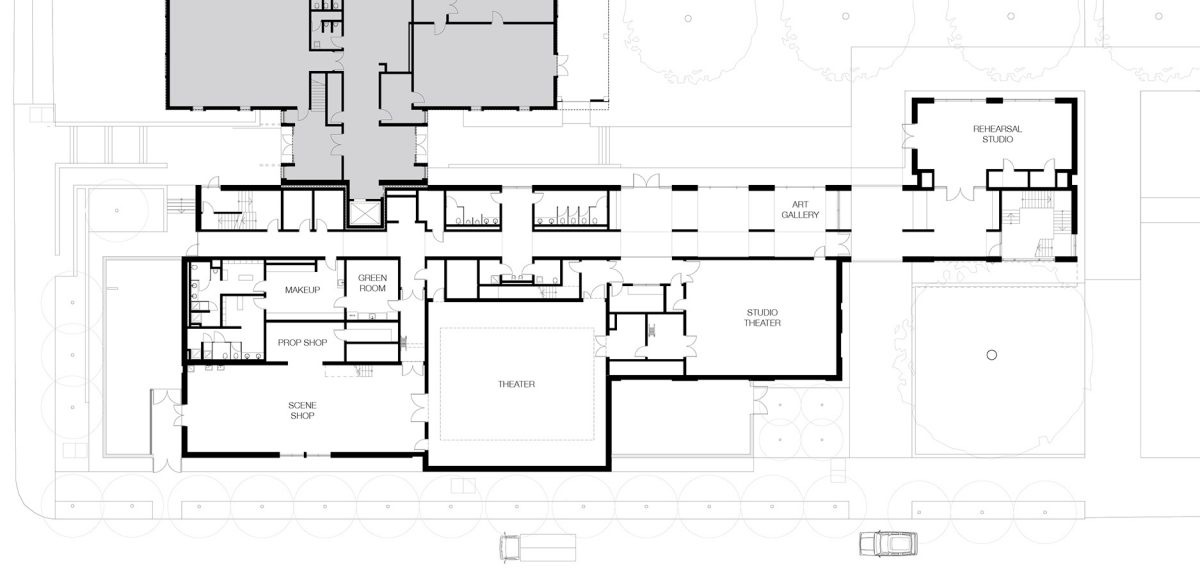 The design includes a "black box" theater with catwalks, a studio theater, a rehearsal studio, and a two-story public lobby and primary gallery on the ground level. Accessory to the theater spaces are a green room, dressing rooms and a make-up room. To enhance the learning environment, a large scene shop, costume shop, and computer and drafting labs are provided. Additional classrooms and faculty offices are located on the upper levels.
Project Type: Educational
Size: 42,000 square feet
Client: Longwood University