Live Arts Theater Front of House
Charlottesville, VA
How does an acclaimed volunteer theater finally get a front-of-house space that supports its mission to "forge a deep and lasting bond with our community of volunteers, our community of audience members, our community?" Through a process embracing passion, participation, rigor, and risk — valuable tools in the practice of both the architectural and performing arts. The design team started with an intensive conversation with theater volunteers and leadership to hammer out design goals for the project, and an ambitious — if not risky — three-month construction schedule was drawn up. In that time, mechanical and electrical systems were redone, lighting was redesigned, and a new box office, monumental stair, sky bar, branding wall, and custom furnishings were added. All was executed in such a way as to maintain the delicate balance of elegance and grit that Live Arts is known for.
Polished, not pretentious.  Gritty, not abrasive.  A place to forge theater and community.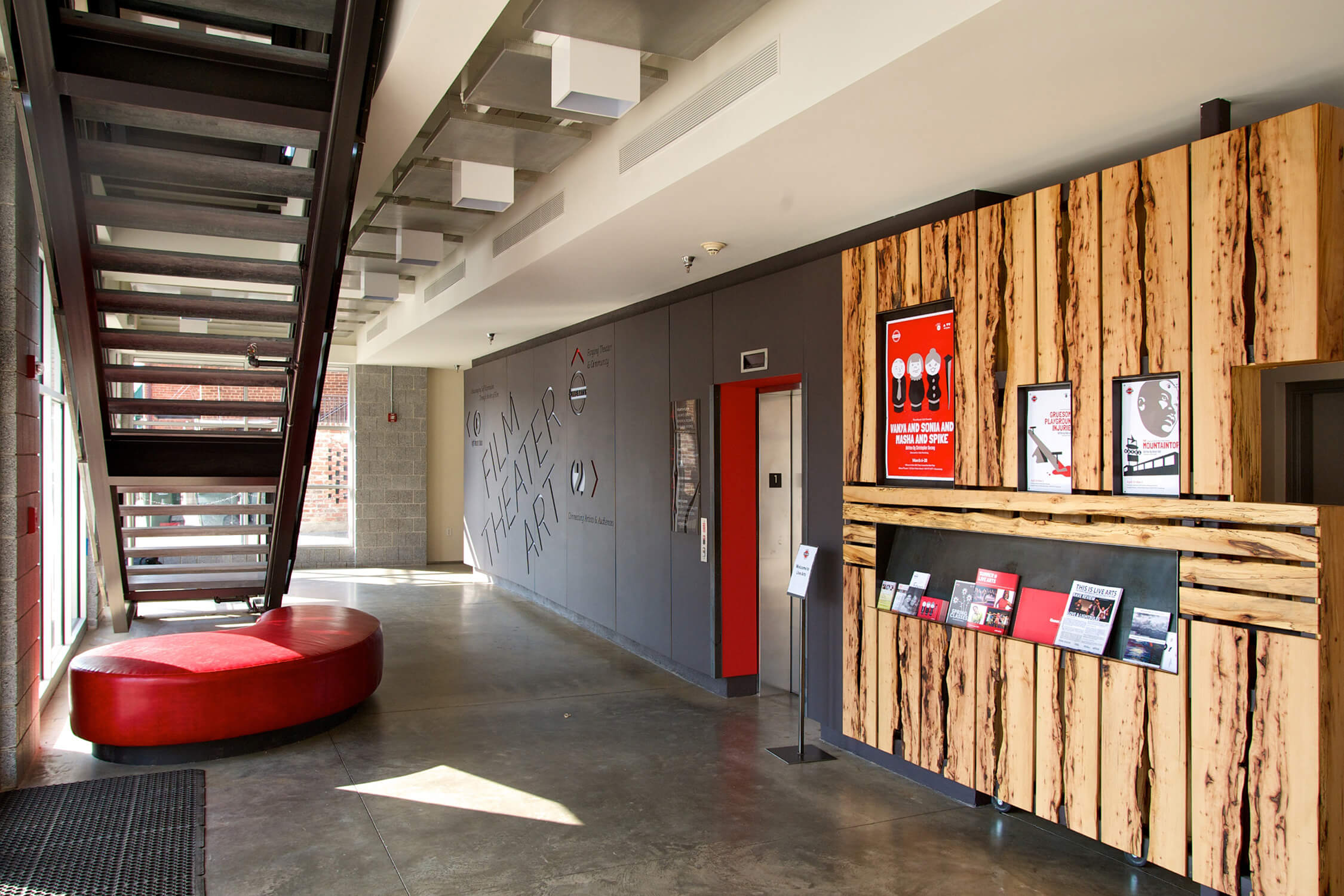 Impact on arrival: reclaimed and spalted pecan boards on the theater wall give a warm glow to the lobby's new interior.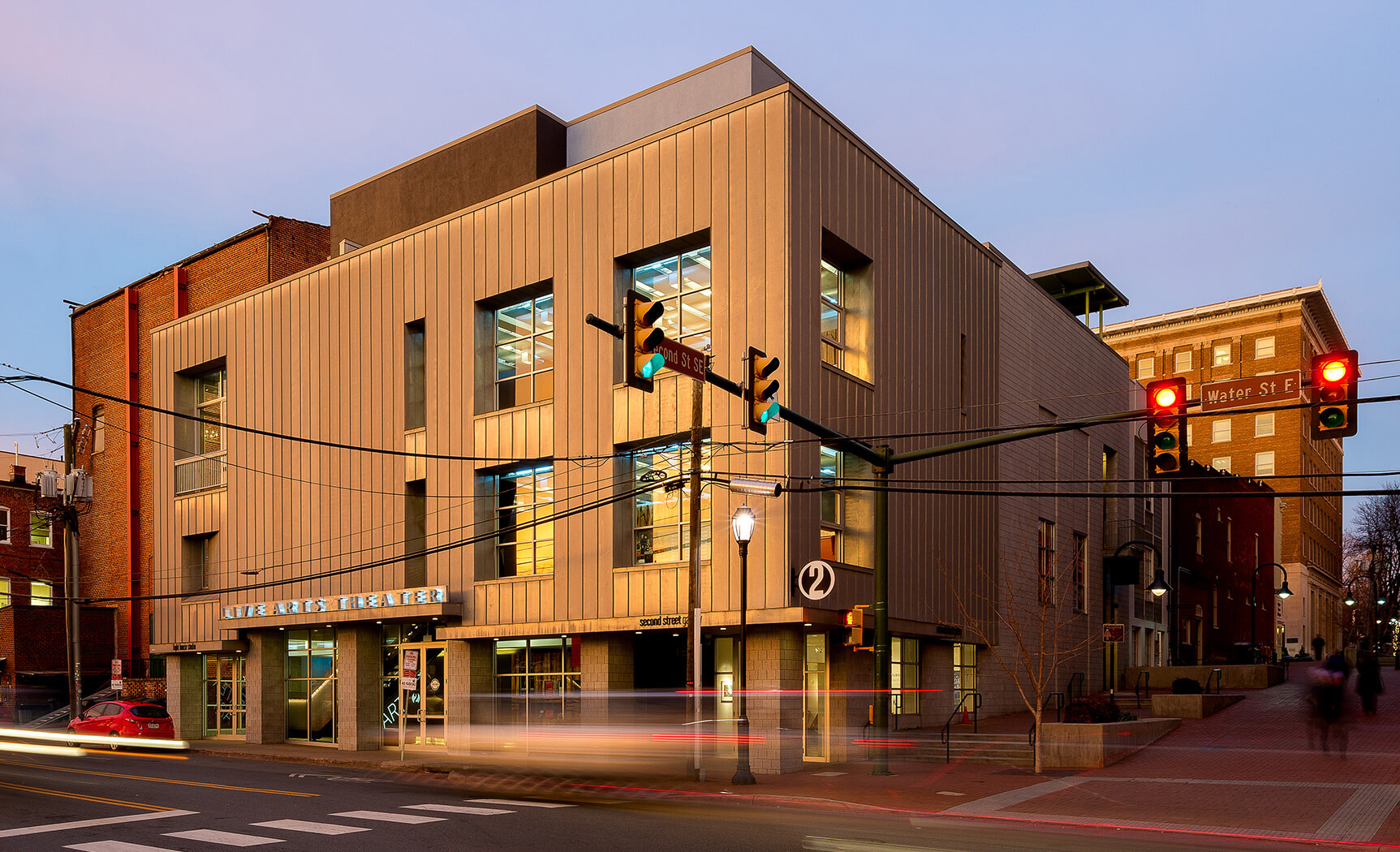 The design prioritizes the view in as much as the view out, in an effort to warm up the exterior aesthetic of the building.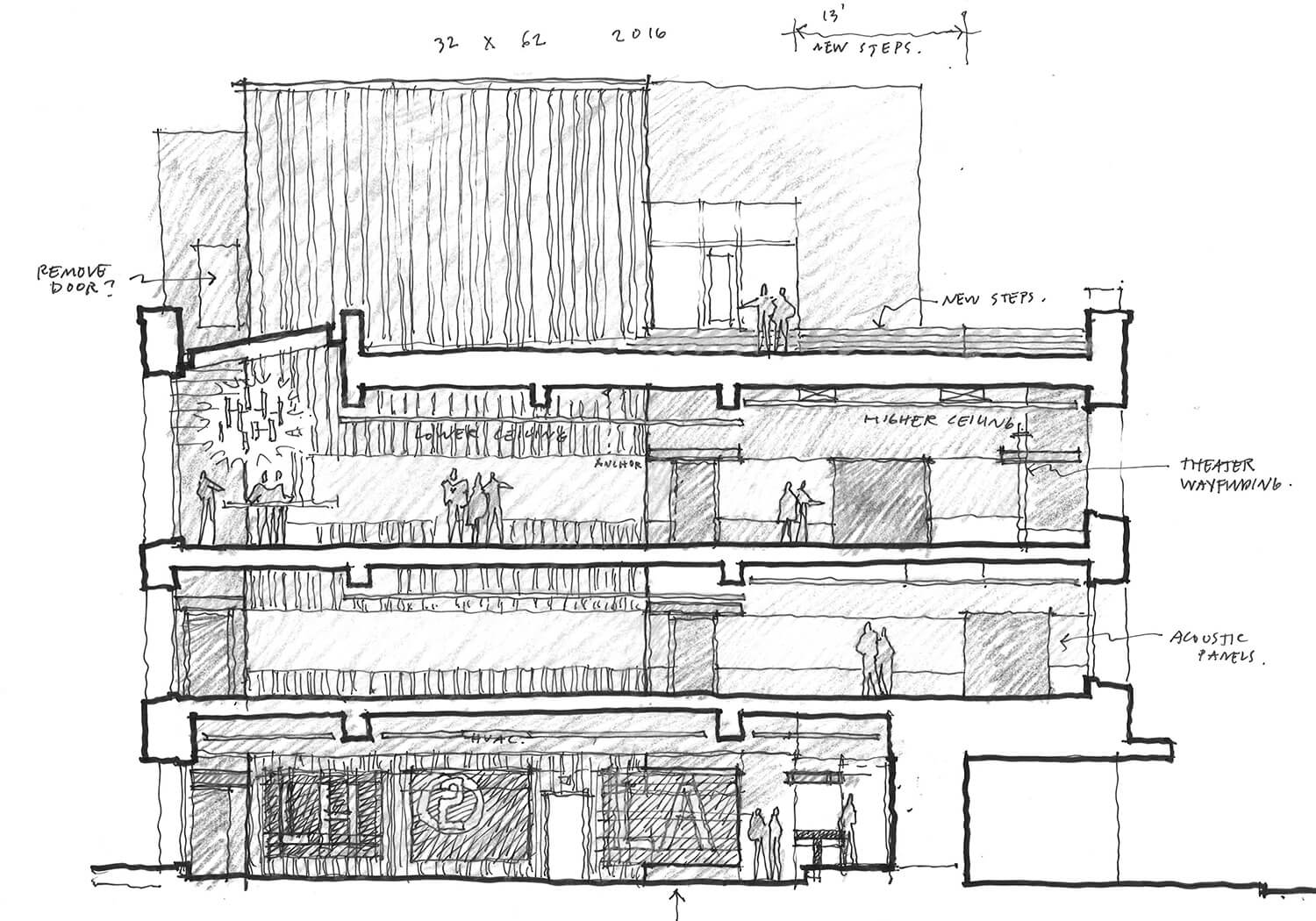 An early process sketch, exploring programmatic needs throughout the theater's three floors.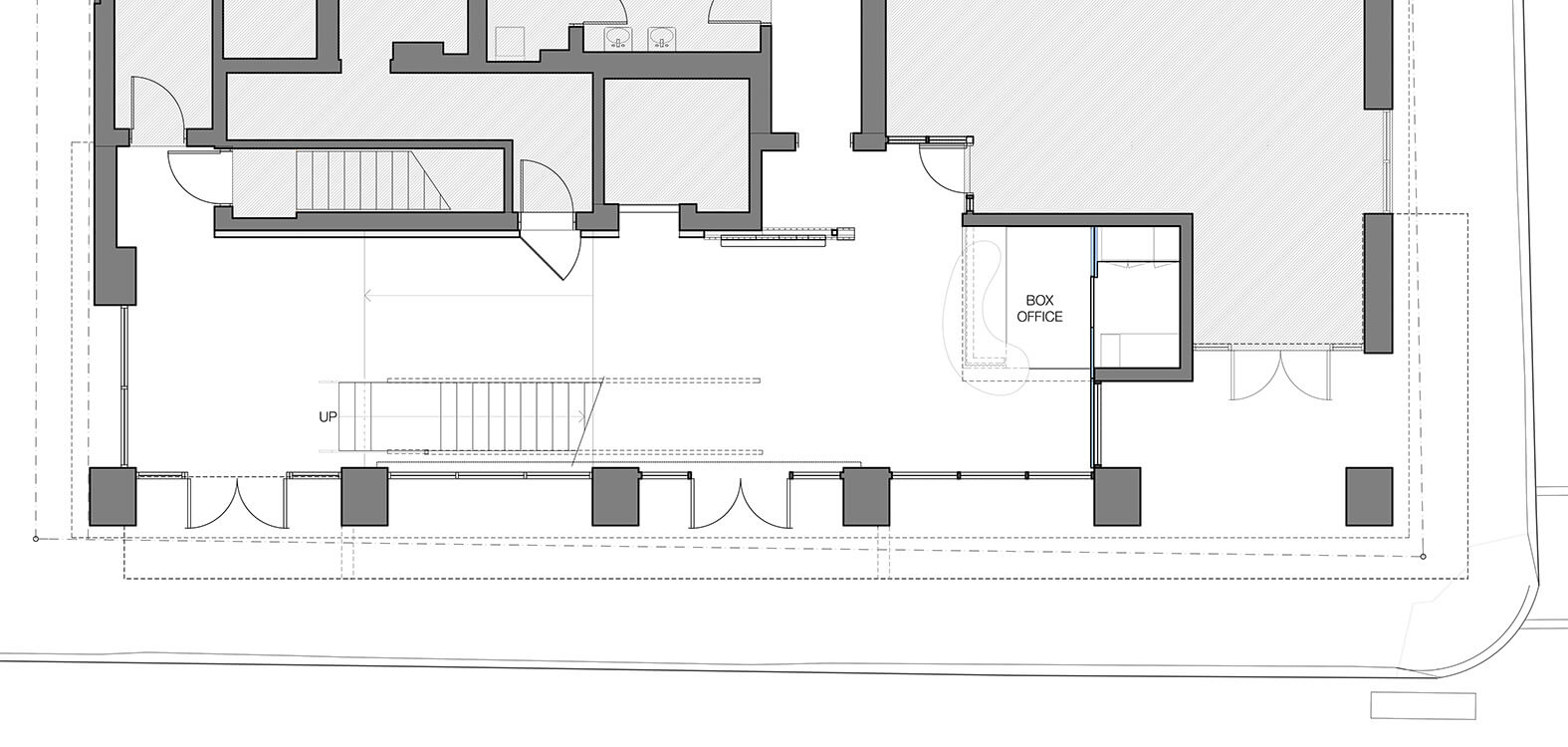 A first floor plan, showing the new box office, stair and lobby area with access and views to the adjacent street and sidewalk.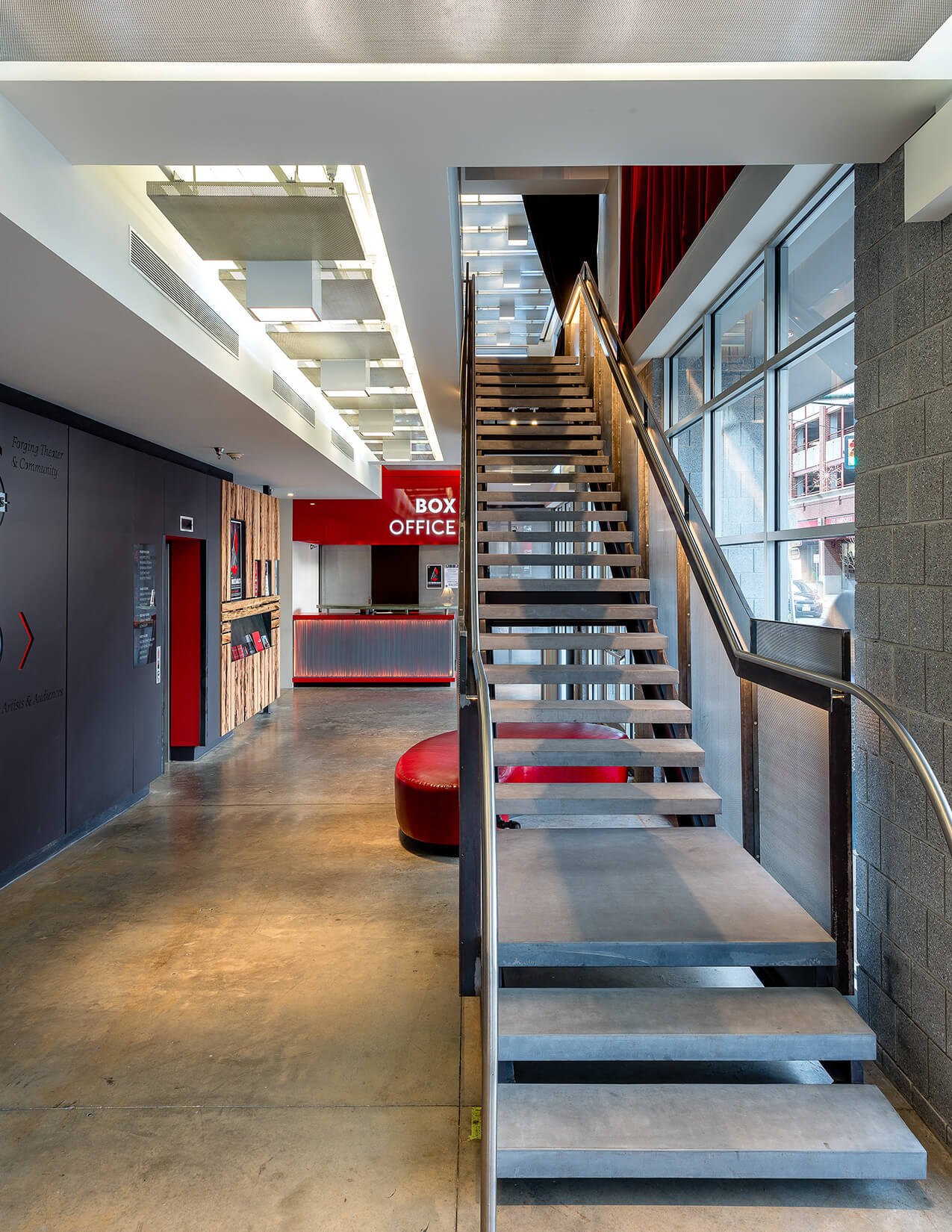 Stair treads are cast from an advanced 29,000 psi concrete and screwed to the steel stringers from below. The handrail is fabricated from stainless steel, and the remainder of the stair is framed in raw, hot-rolled steel.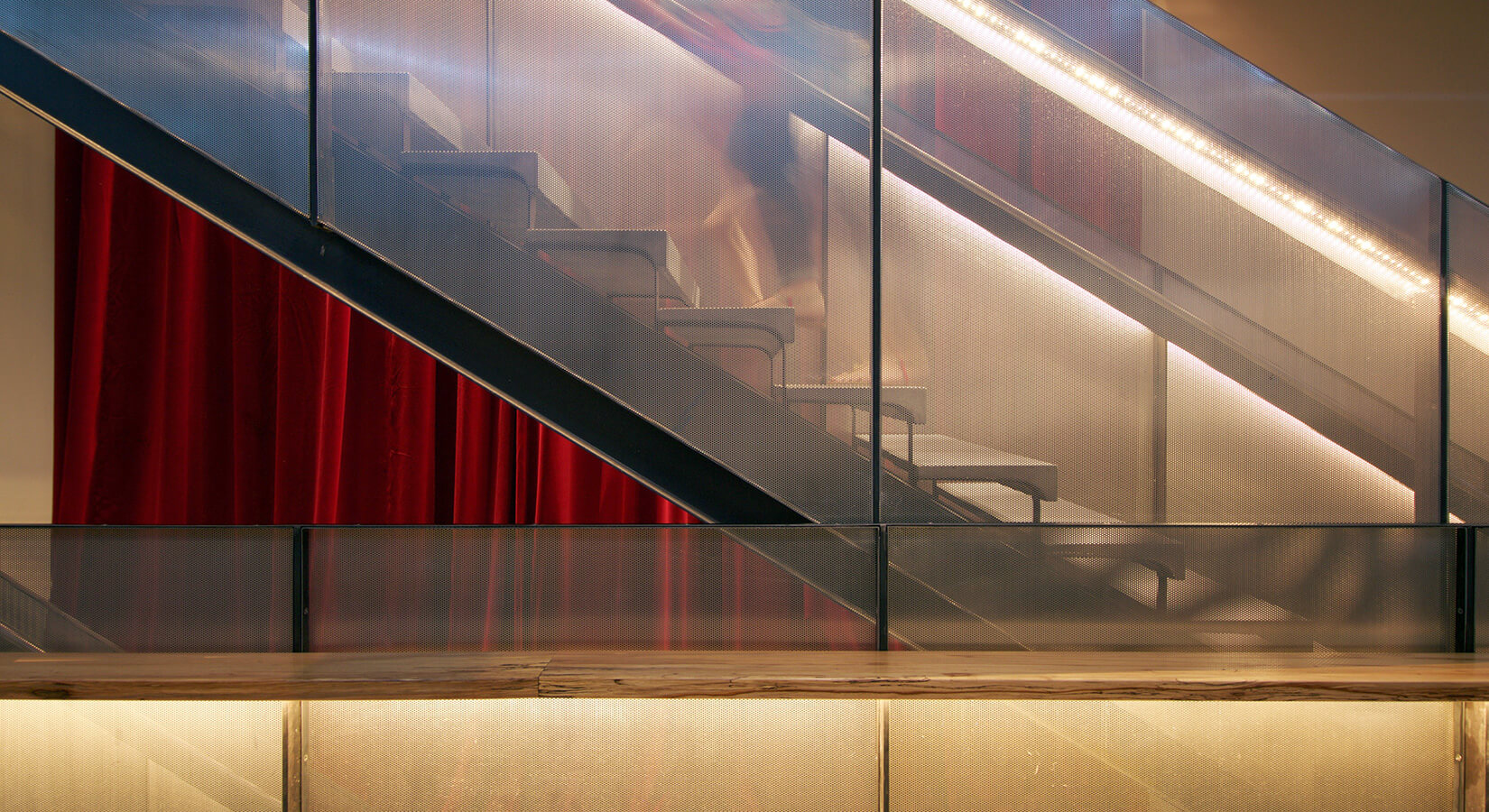 Real materials, assembled by hand, act as a common thread throughout the design. The steel and concrete stair holds perforated aluminum infill panels that lend a gauzy, ethereal effect to the space.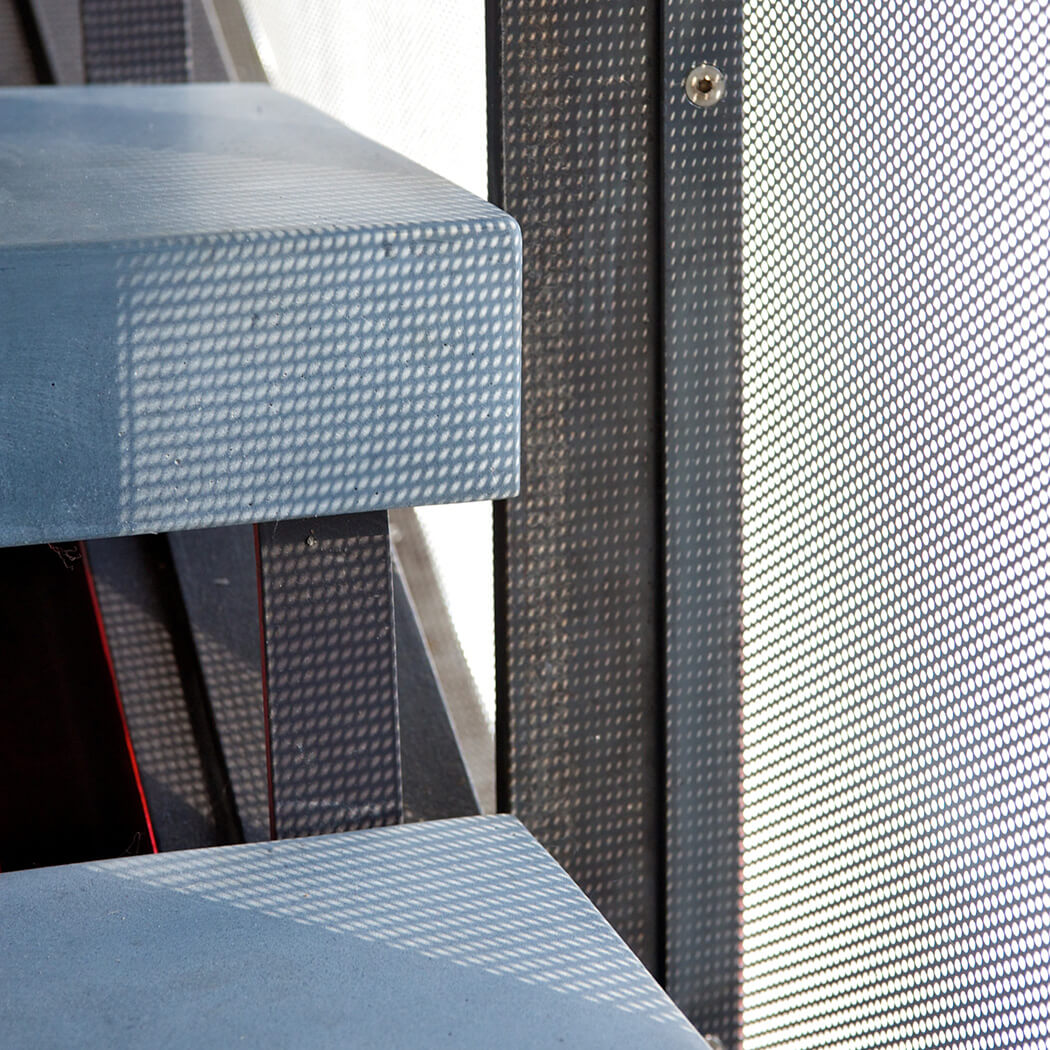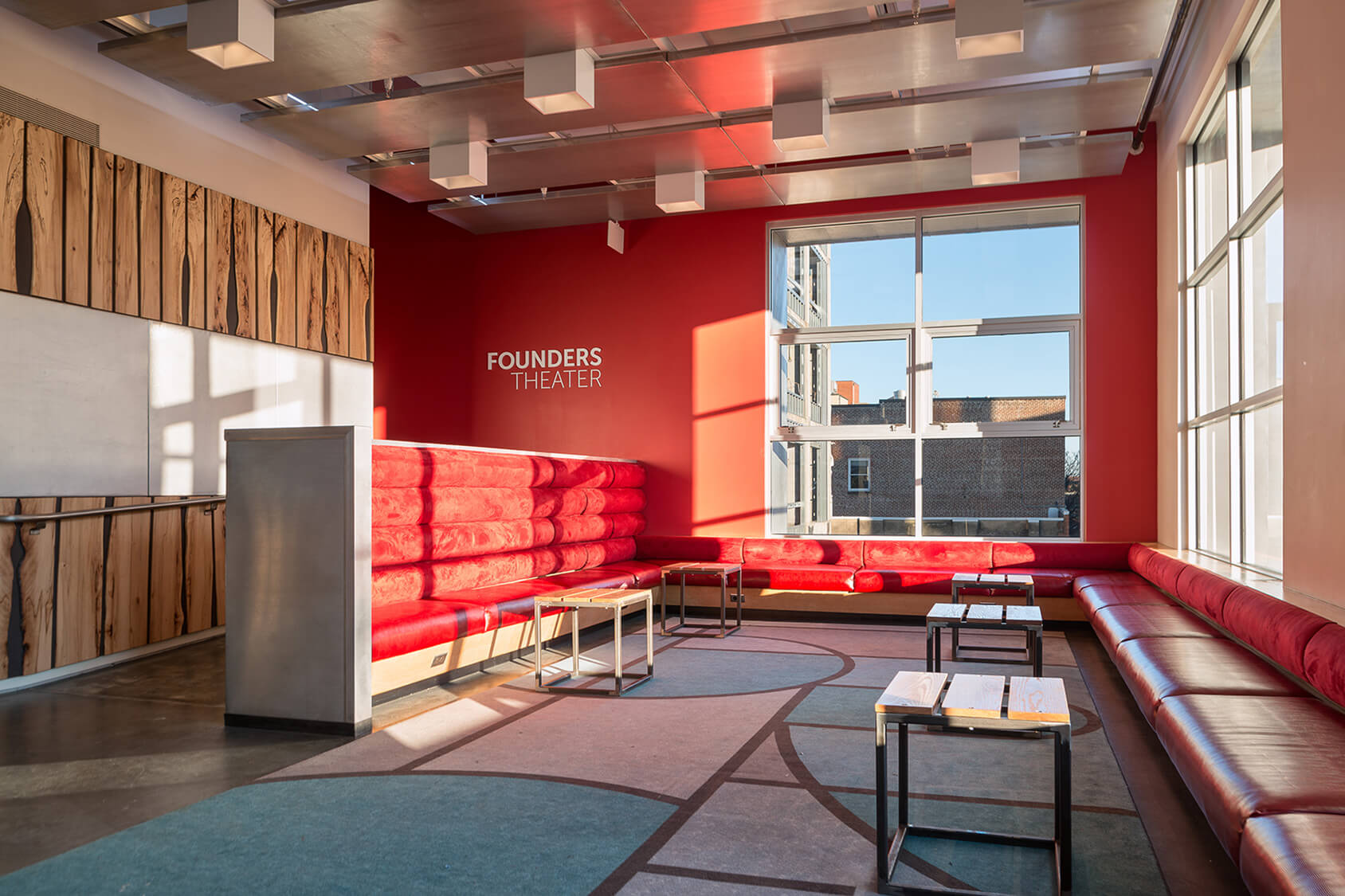 The ceiling — a rigorously composed and highly technical assembly — contains a lighting design flexible enough to support the four modes of activity in the building: lessons, rehearsals, intermissions, and after-hours entertaining. Perforated panels appear either opaque or transparent depending on the angle of view, and mask HVAC and other infrastructure.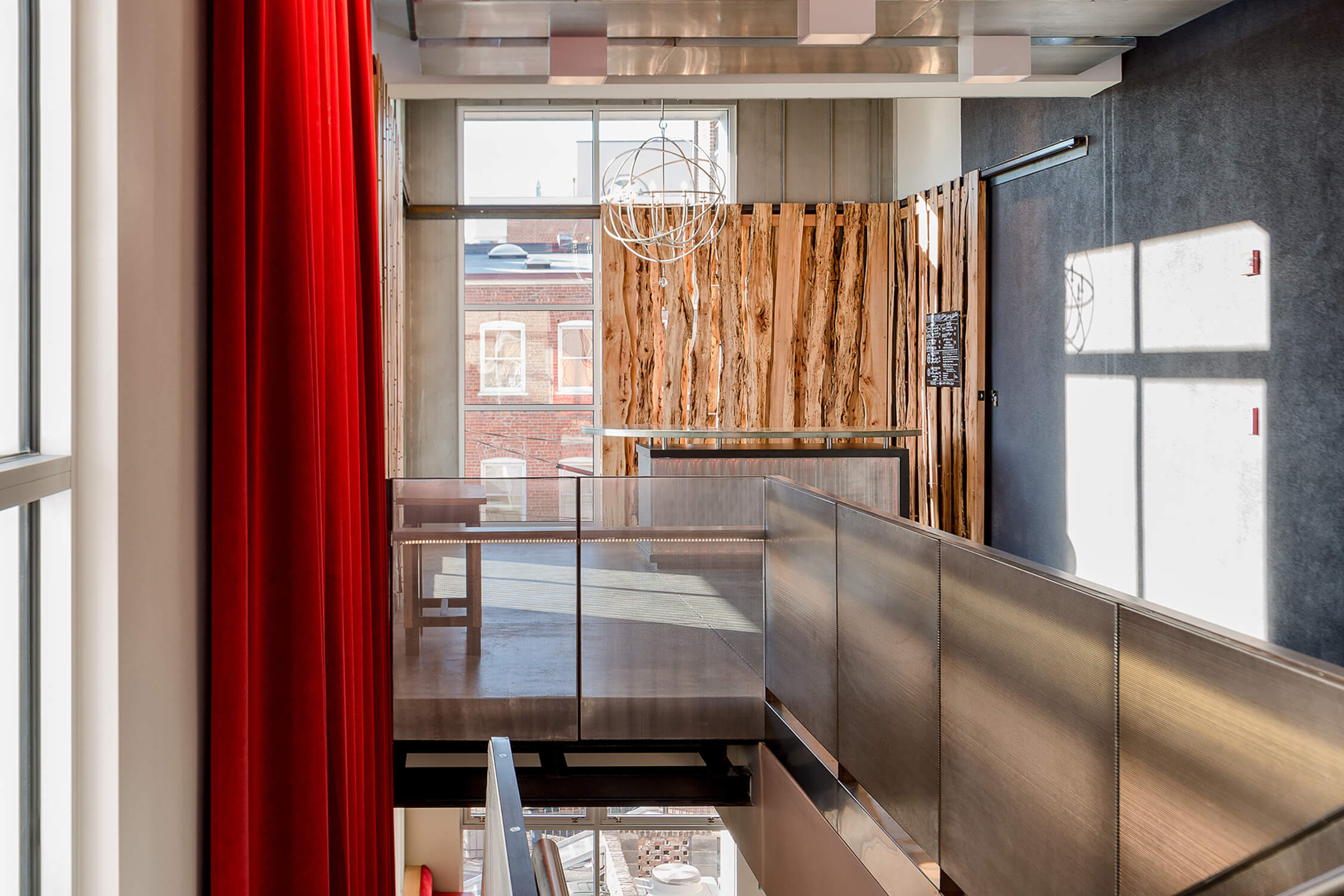 Project Type: Arts
Size: 3,600 square feet
Client: Live Arts