Hope Church Children's Ministry
Richmond, VA
Can light be the theme for a children's teaching facility? This new classroom and theater wing was commissioned for a constrained site between an existing worship space and classrooms on the south, parking on the east, and a steep embankment on the west. Planning began with a simple double-loaded diagram, distributing program on both sides of a new concourse. In addition to the new concourse, programmed spaces include, large and small theaters for interactive events, classrooms, offices, and conference rooms. With abundant natural light and pockets for informal gatherings, the design allows a variety of social interactions and teaching styles to flourish.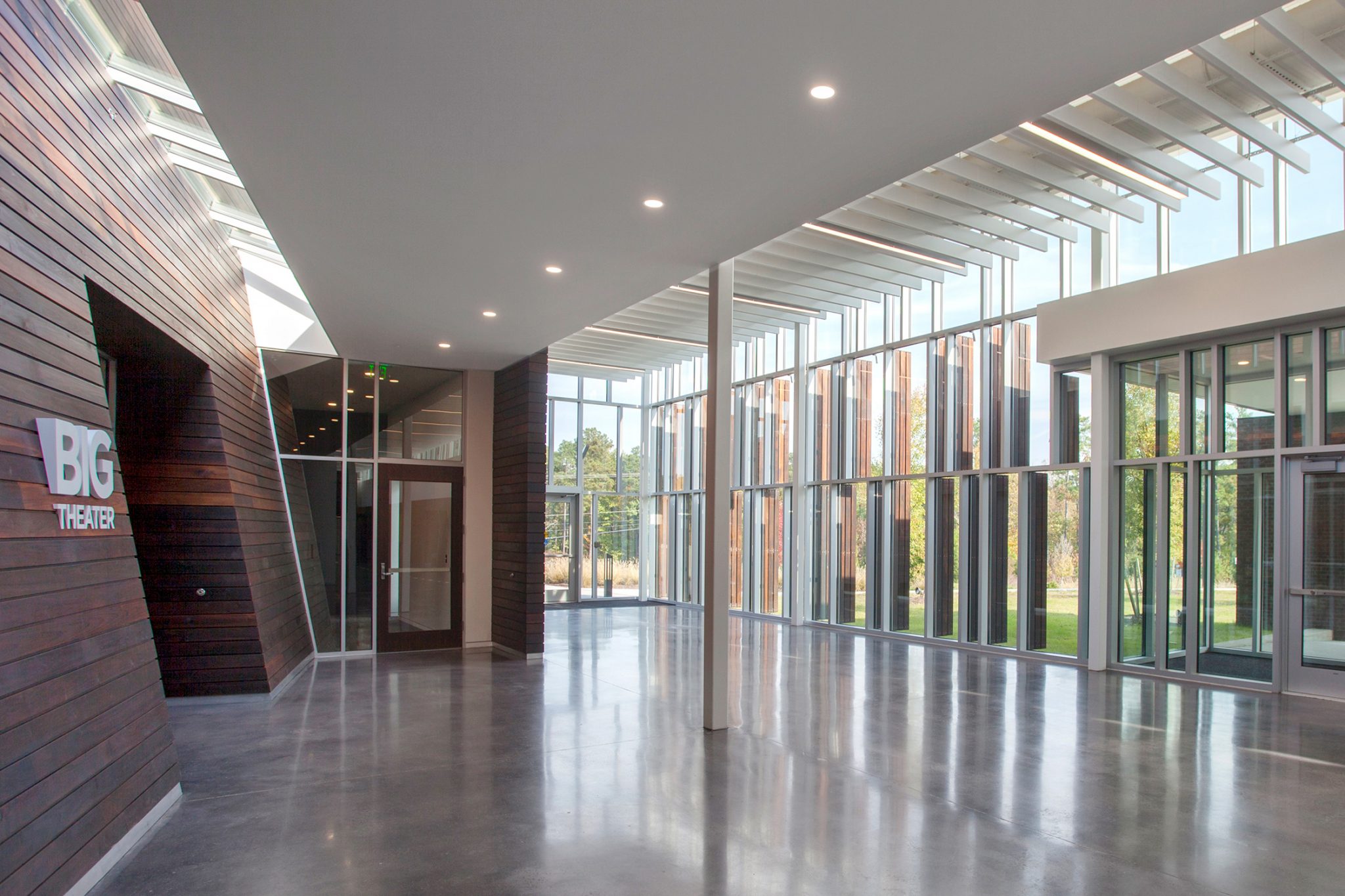 The concourse serves as a place of circulation and interaction. Its views to the outside — in conjunction with carefully controlled daylighting — mitigate the often dreary effect of double-loaded corridors.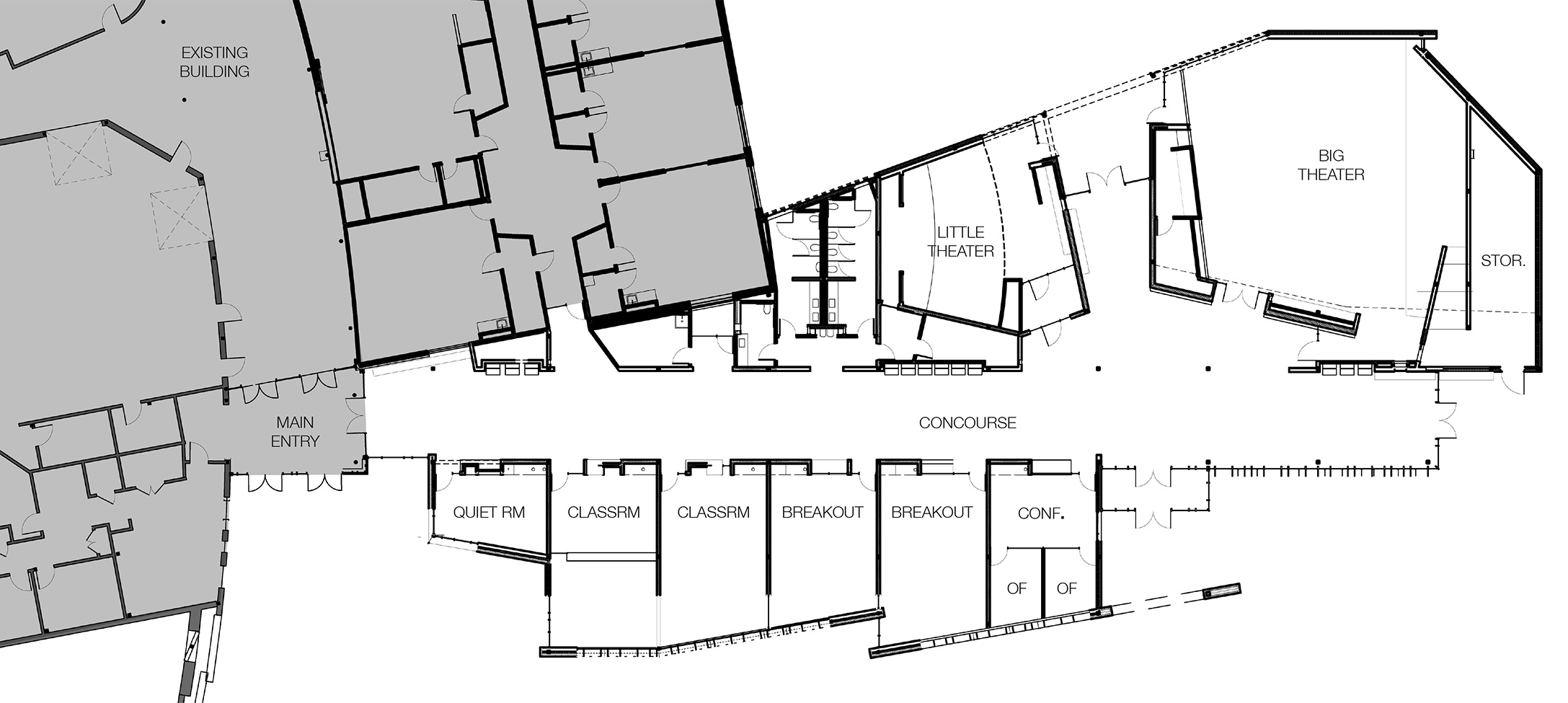 A thick masonry wall acts as the classroom facade,  surrounding wall-to-wall glazing in each classroom. Vertical fins of thermally-treated poplar provide both visual and solar screening.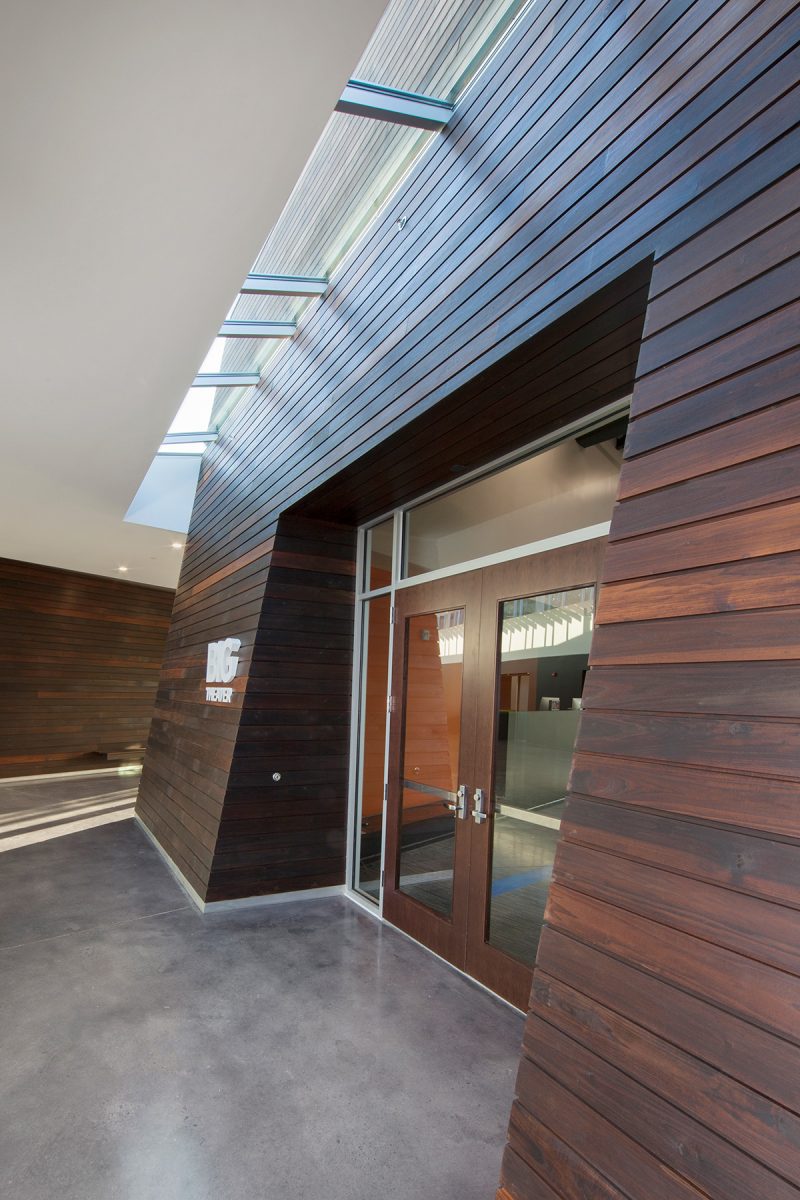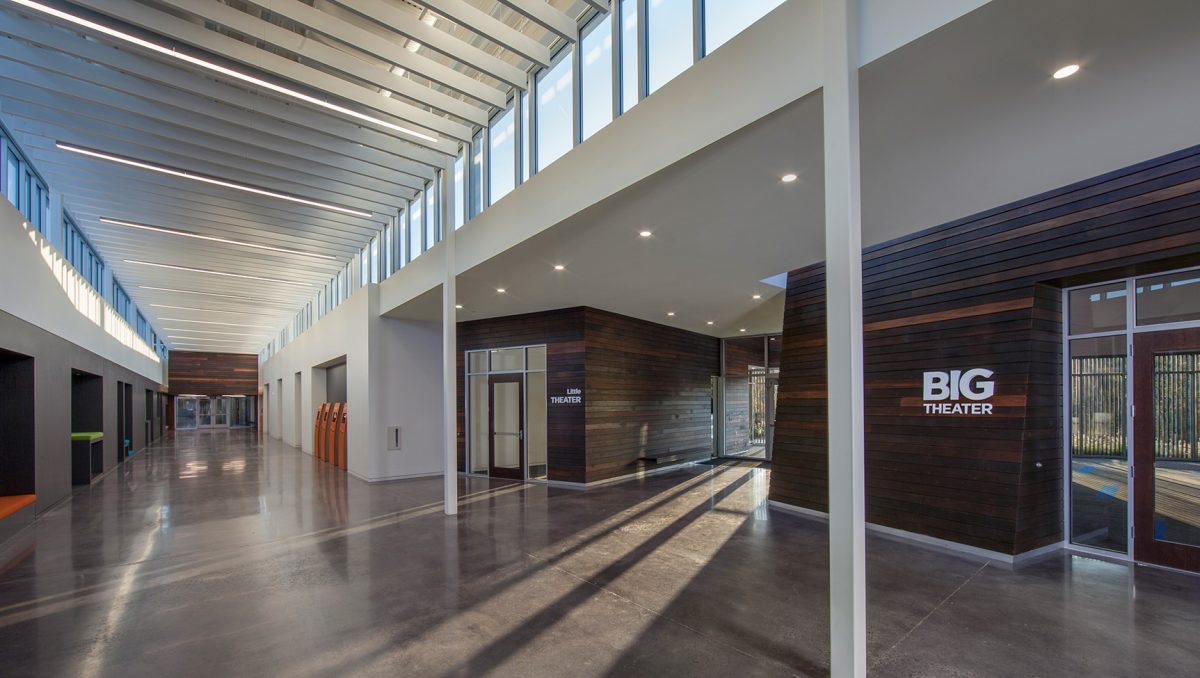 Light is a recurring theme. The wall of the theater leans back, opening a skylight to illuminate its entry doors. Local, thermally-treated poplar skins the theater mass and leads the eye from inside to out.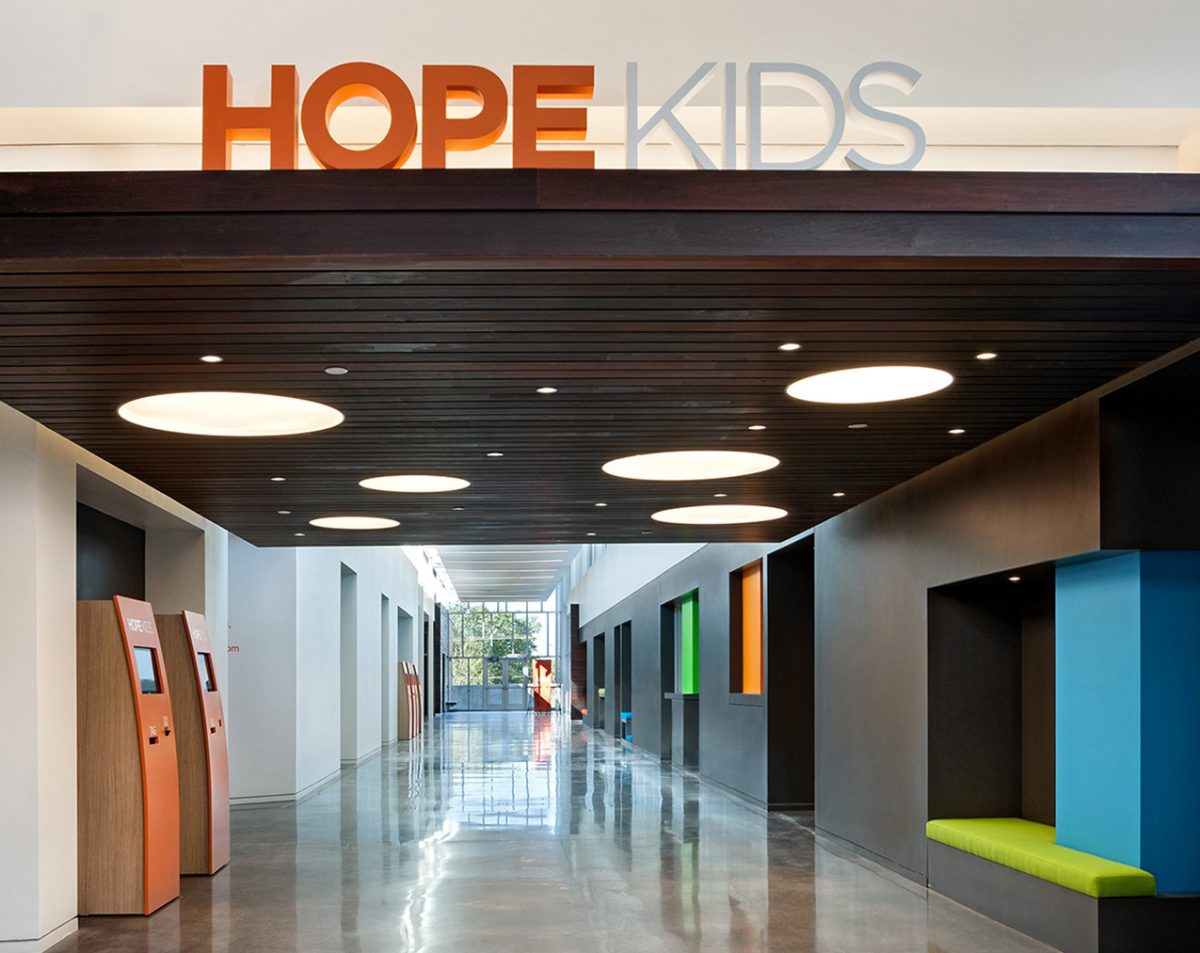 The south threshold to Hope Kids links back to the existing facility and joins with its main entrance. A polished concrete floor reveals the matrix and aggregate of the concrete and enhances the play of daylight in the space.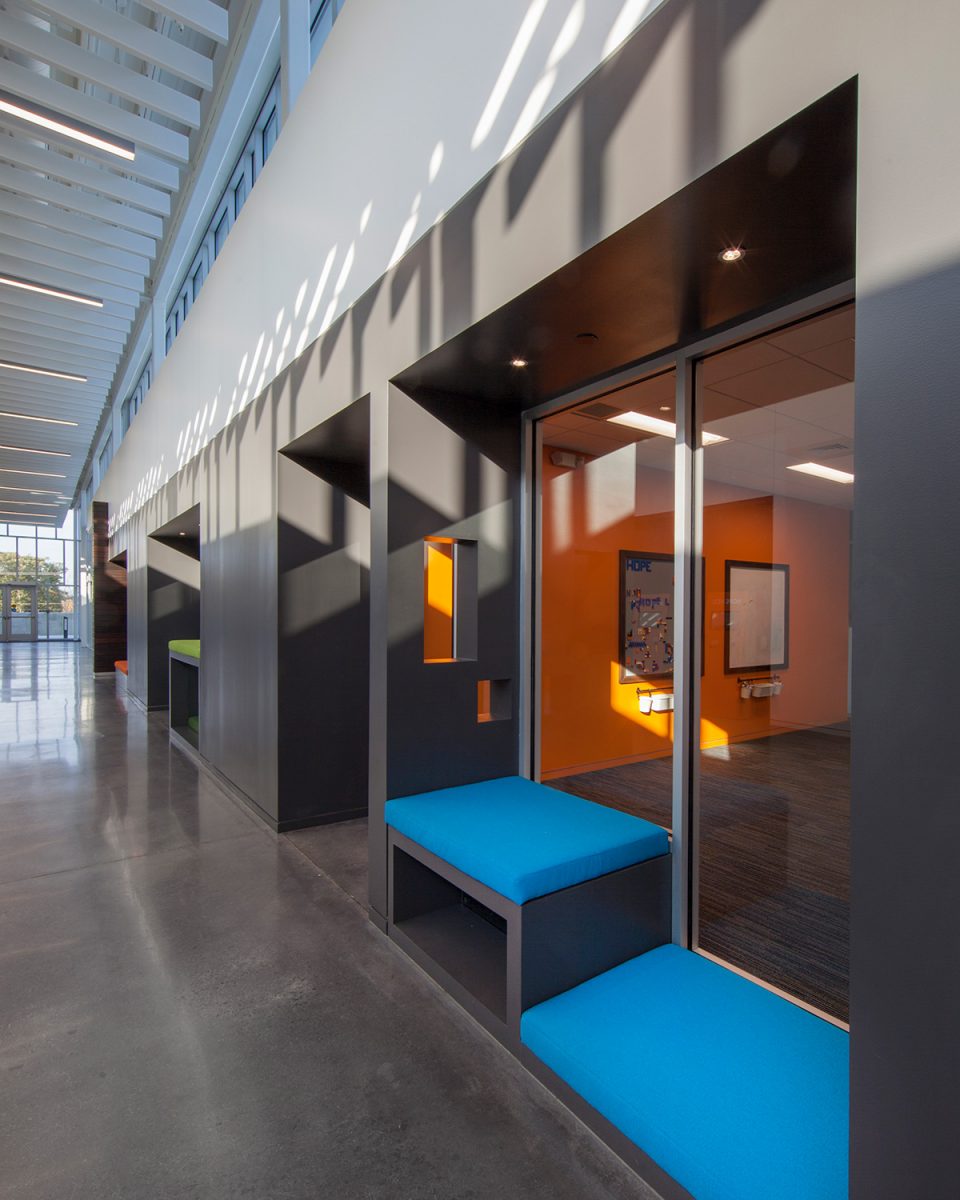 Classrooms along the east side are designed with entrances in various colors, with cushions, painted panels, and peek-a-boo apertures at kid height.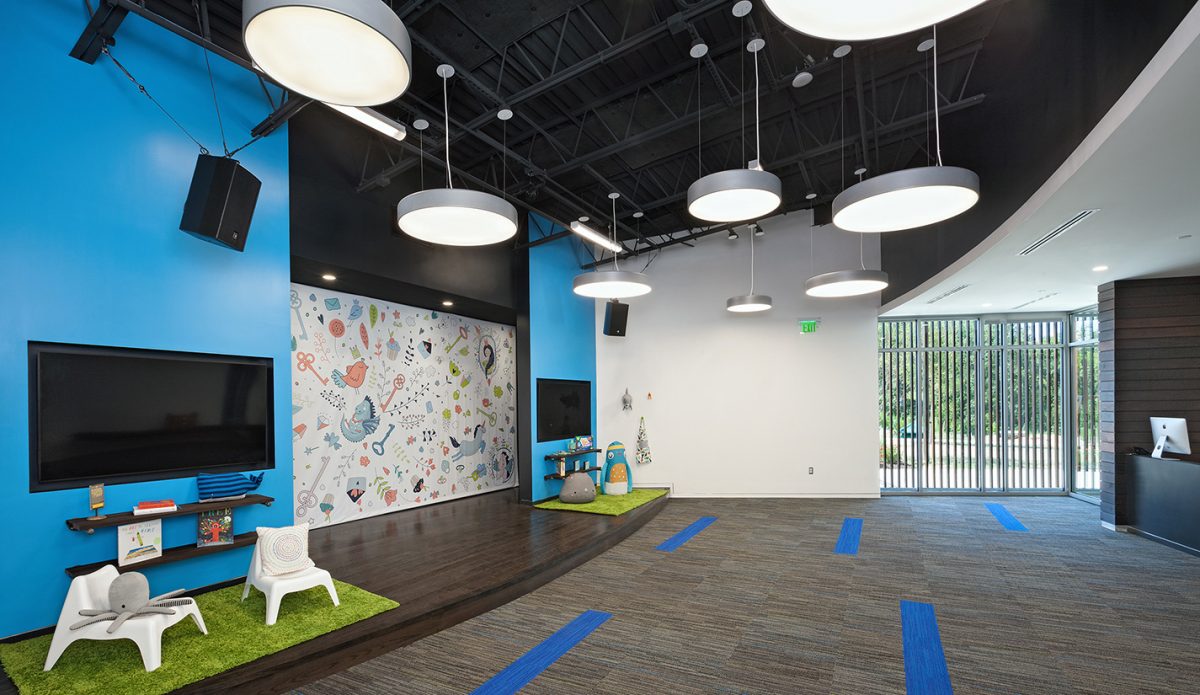 The two theater spaces, which have the ability to be shuttered like most black box theaters, maintain visual connections to the outside for most uses and events.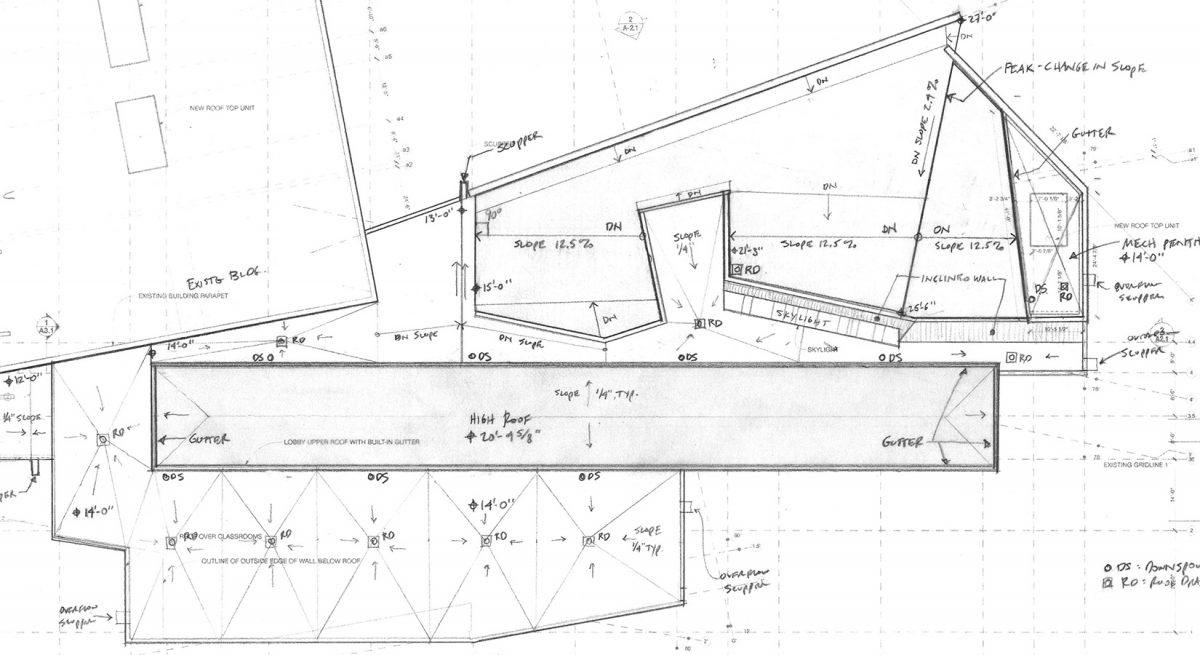 A roof plan, showing notes regarding the management of roof water and drainage.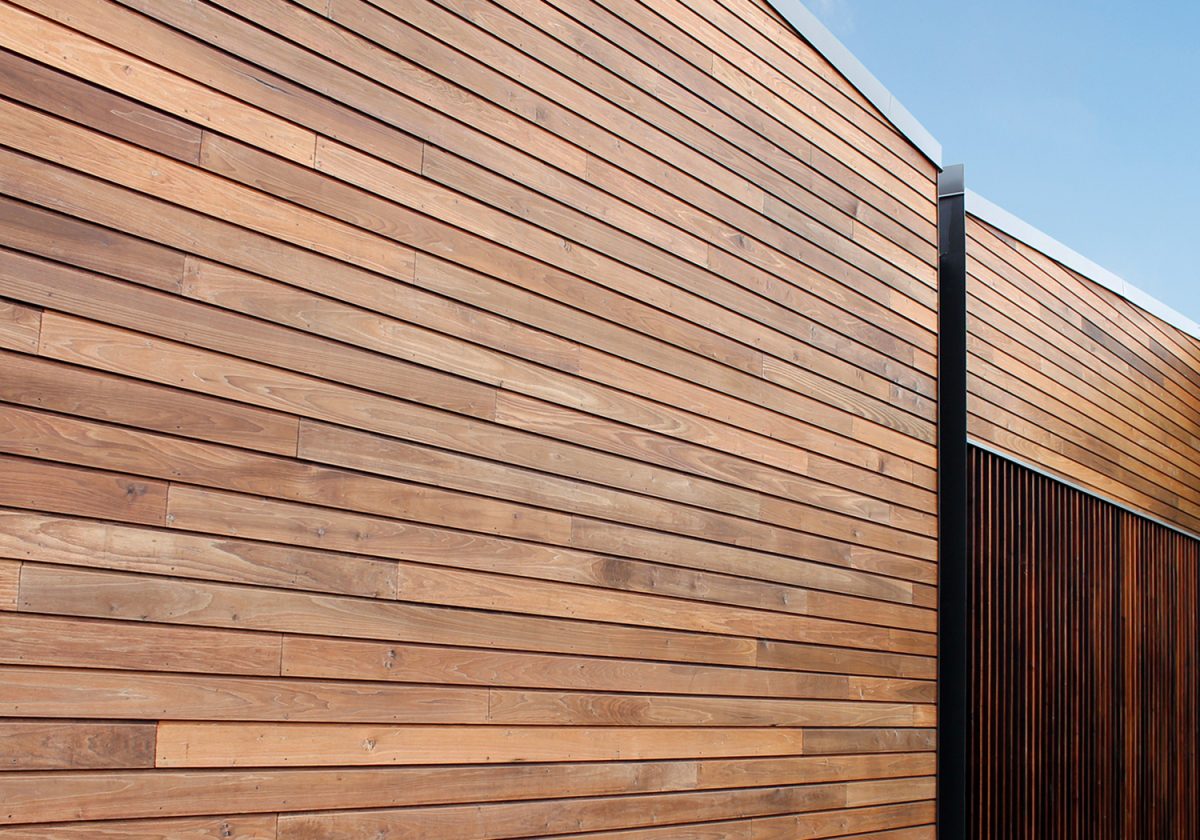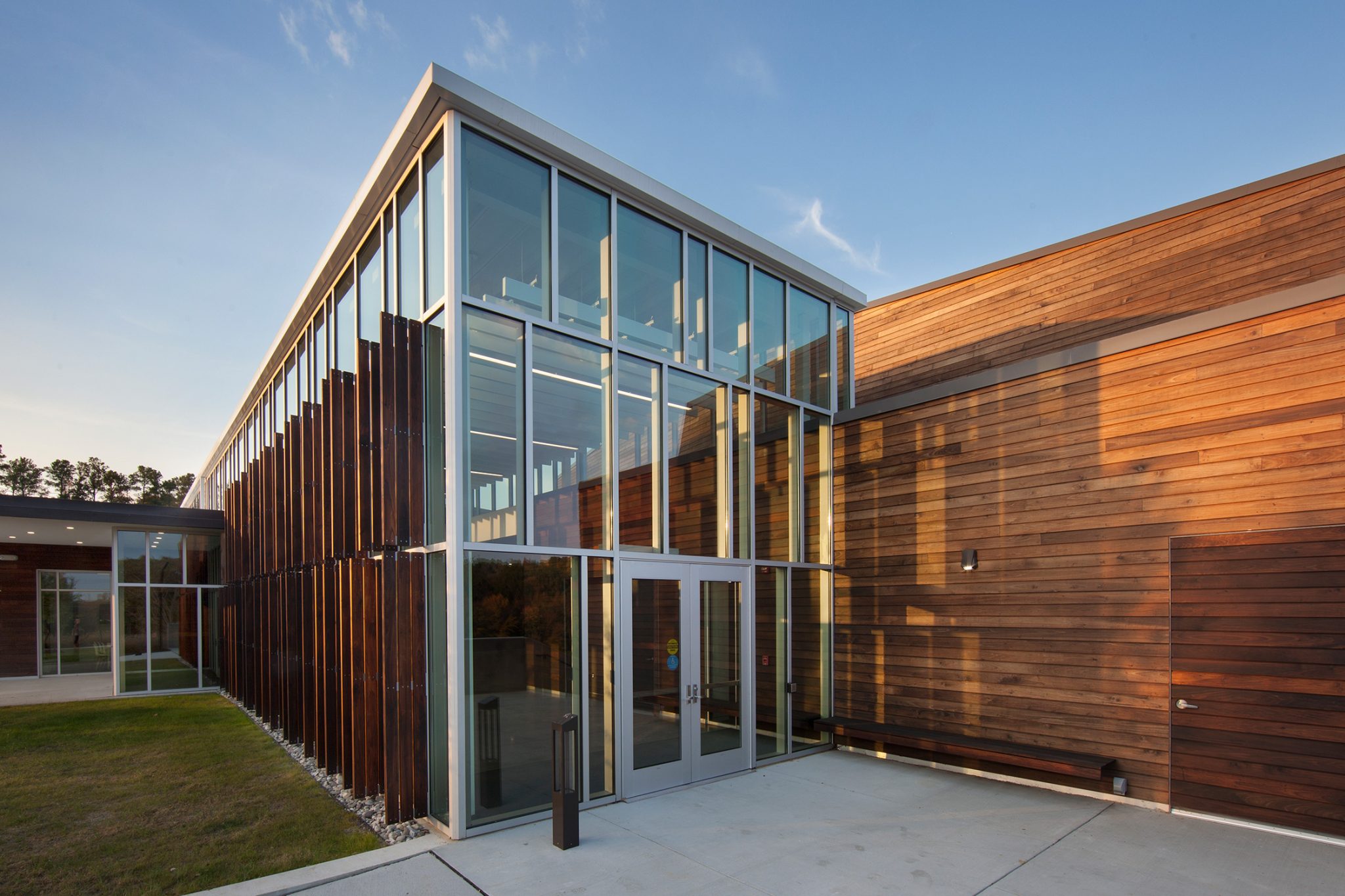 Project Type: Educational
Size: 15,000 square feet
Client: Hope Church